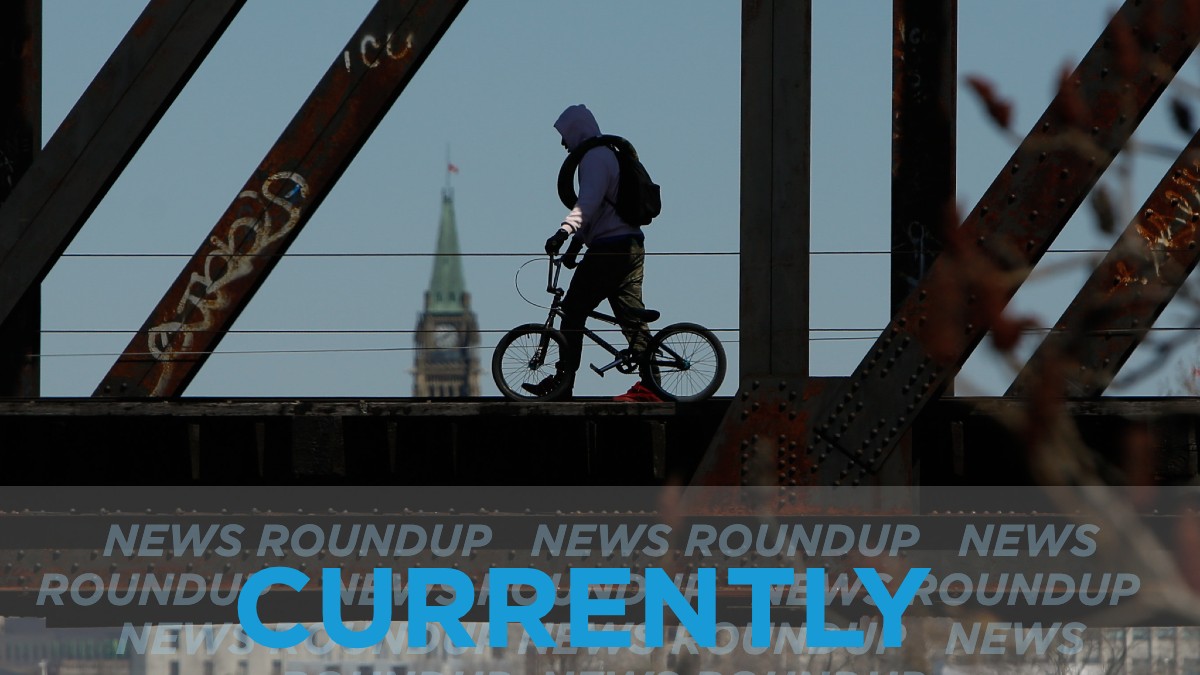 Expect a mix of sun and cloud today with a high of only 15C, Environment Canada says. The low will be 1C bringing a chance of frost with it tonight.
Ottawa's light rail system celebrated its first birthday this morning with reliable, fast and empty trains, riders told CBC. That's a stark change from the flat wheels, snagged overhead wires and cancelled trains of the past year.
The Ottawa Student Transportation Authority (OSTA) says 2,360 students will have no bus to school Monday when the city's English-language boards resume classes. Due to a severe driver shortage that's become even more serious since Labour Day, OSTA announced Friday it's had to cancel 30 routes affecting 45 schools for Sept. 14. CBC has more.
The Ottawa Citizen says that the city reported 47 new confirmed cases of COVID-19 Sunday, with 11 long-term care homes now battling active outbreaks of the virus. The largest involve 33 cases at Extendicare's West End Villa, and 13 cases at Laurier Manor, also run by Extendicare. Carleton University, meanwhile, announced the first confirmed case of a student in residence testing positive for the novel coronavirus.
Intensive care is temporarily unavailable at the Gatineau Hospital due to unexpected absences by nursing staff, says the West Quebec regional health authority. According to a press release from the Centre intégré de santé et des services sociaux de l'Outaouais, the ICU service shutdown began at midnight Saturday. Patients in need of intensive care will be treated at other hospitals in the region. The Ottawa Citizen has more.
Aline Chretien died surrounded by family Saturday morning at her home in Shawinigan, Que., a family spokesman said Sunday. The partner of former prime minister Jean Chretien was 84. A cause of death was not specified. CTV has more.
---
More Stories