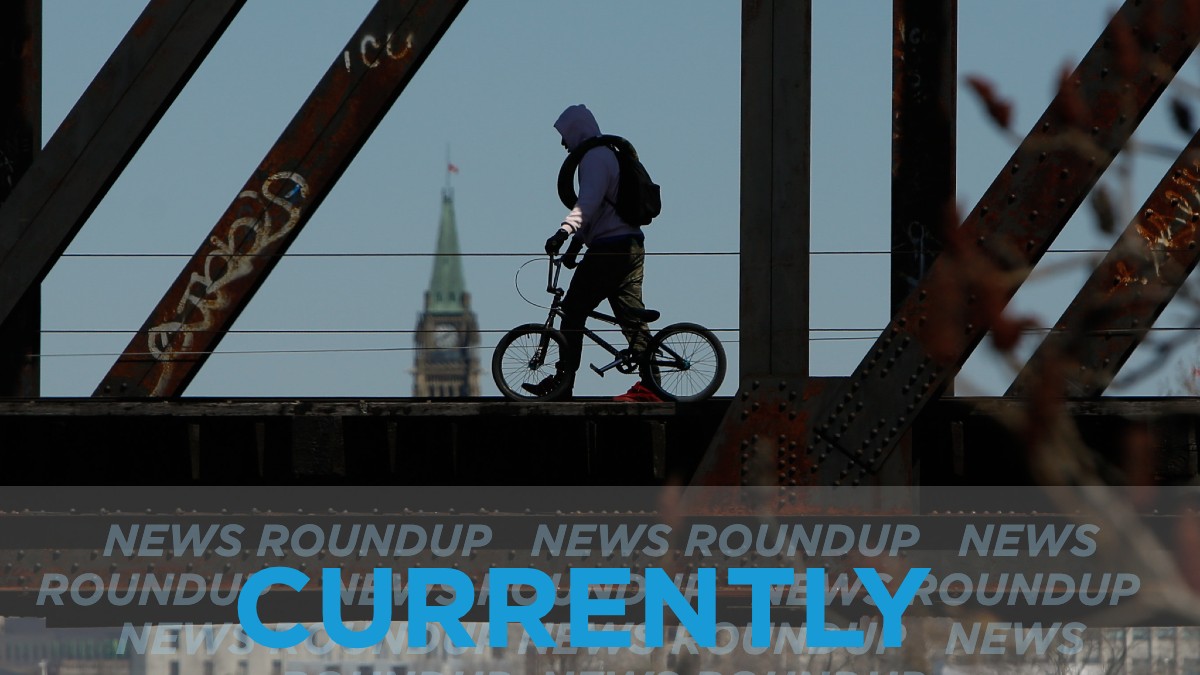 Get ready for a stormy day in Ottawa, according to Environment Canada. The high will be 26ºC with a mix of sun and cloud and a chance of showers expected throughout the day. Late this afternoon, there is the risk of a thunderstorm. The low is 18ºC with the storm predicted to continue overnight.
The Ottawa Carleton District School Board (OCDSB) has updated their back to school plan, CBC reports. In earlier drafts, students were to return to class on Sept. 3. OCDSB has now announced that the start of the school year will be staggered with some students returning on the third while the rest come back over the ensuing two weeks. As well, secondary students will be in class on alternating days and receiving two periods of instruction and study hall. As well, OCDSB has extended the deadline for parents to decide whether they want to send their children back to the classroom. More details are expected sometime next week.
Chris Clapp, a white social worker and consultant, and a resident of Winchester has filed a formal complaint with the township of North Dundas over comments by Coun. Tyler Hoy on Facebook. "All lives matter. BLM is a terrorist group," Hoy posted, before continuing to say he wouldn't back down from terrorists. North Dundas Mayor Tony Fraser said these comments did not reflect his own views and that he was "disappointed" in Hoy's comments. North Dundas has 30 days to issue a response to Clapp's complaint. The Ottawa Citizen has more. 
Newly released documents reveal many cabinet ministers raised concerns about the WE Charity overseeing the student grant program, the Toronto Star reports. For example, Treasury Board President Jean-Yves Duclos expressed concern about the charity's ability to run the program in Quebec because of the strong pre-existing network of community organizations and the lack of evidence that WE had connections in the province.
The Ottawa Blackjacks are now looking for a replacement for Dave Smart. Following a 20-year career as head coach of the Carleton Ravens men's basketball team, Smart was appointed as general manager of the Blackjacks last December. Smart said his other commitments with Carleton University and the Ottawa Senators mean he doesn't have time to be the Blackjacks general manager. The resignation will take effect at the end of this month with the 2021 CEBL season currently expected to begin in early May. CBC has more. 
A fire raging north of Okanagan Falls and east of Skaha Lake has grown to 1,400 hectares and has now destroyed at least one home, CTV News reports. It was first reported on Tuesday before growing quickly. The fire service says most of the growth was because of winds overnight. More than 300 properties re under evacuation order while thousands more are under evacuation alert.
---
More Stories