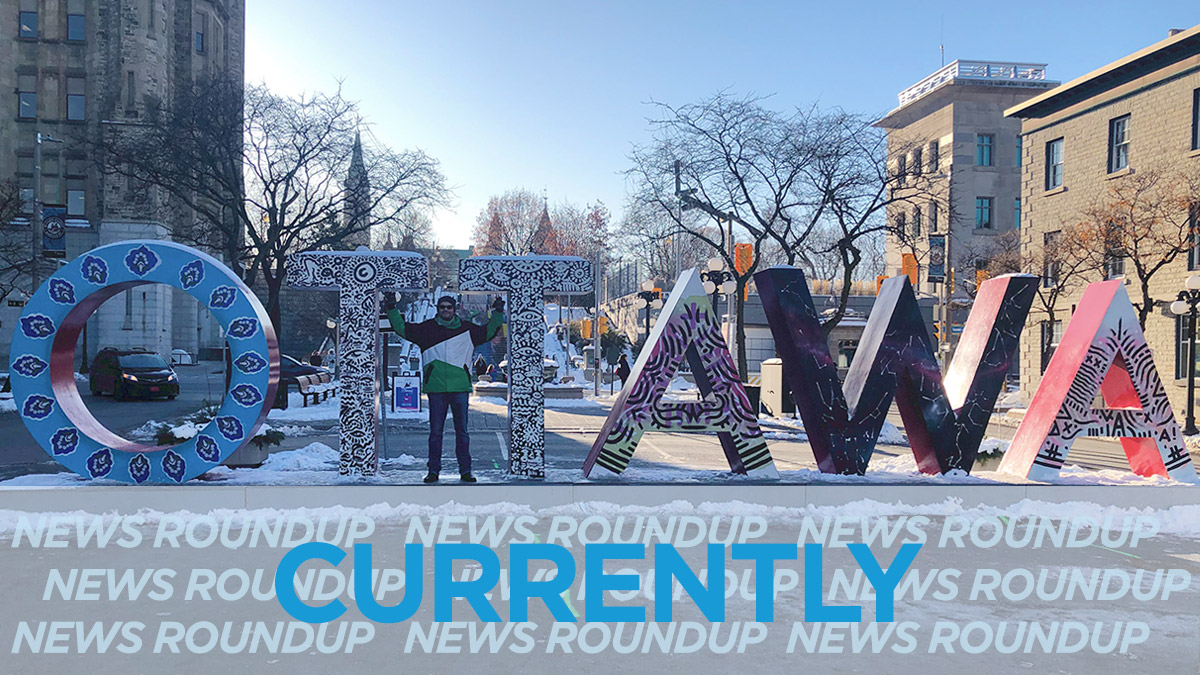 Greetings, Ottawa. Overnight, the city has been hit with some powerful winter weather. It will be cloudy throughout Thursday with at times heavy and blowing snow. Expect anywhere from 10 to 20 centimetres of snow by this afternoon and a low of -12ºC, according to Environment Canada. Here are your top headlines today:
Even though the Tyendinaga Mohawk blockade on CN railway tracks near Belleville have been taken down, CN Rail still had to deal with protesters on Wednesday who were placing burning tires and wooden pallets on the tracks. Ontario Provincial Police were on the scene to counter protesters, according to the Ottawa Citizen.
With Ottawa experiencing a disruptive bout of winter weather today, people's commute has become a hassle. To make matters worse, only about half of the LRT trains were in service today, and some were stopped on the tracks due to heavy snow conditions. Riders can expect delays when travelling today, as was reported by the Ottawa Citizen.
Today at 5 p.m. is the deadline for candidates to join the race to become leader of the federal Conservative party. Putting your name in the ring requires the signatures of 1,000 supporters and an entry fee of $25,000. As of now, the officially registered candidates are Peter MacKay, Erin O'Toole, Leslyn Lewis, Marilyn Gladu, Derek Sloan, and Jim Karahalios. The results of the race will be announced on June 27 in Toronto. CBC reports.
The World Health Organization's director general, Dr. Tedros Adhanom Ghebreyesus, says the coronavirus does not discriminate against borders or race and that the virus has a potential for creating a pandemic. The head of WHO added that countries need to move swiftly in order to contain the virus since cases outside of China are rising.
China and South Korea have announced increases in the number of infected individuals. The Japanese prime minister has called for schools to close. Iran's case numbers are also up, while Saudia Arabia still has no confirmed cases. Ontario has reported its sixth case after a man who was married to the province's fifth victim tested positive, according to the CBC.
Today is byelection day in Ottawa-Vanier and Orléans. The two ridings are among the seven seats that the Liberals hung on to when Ontario Premier Doug Ford and his Progressive Conservatives swept to power in 2018. The Liberals are running Lucille Collard in Ottawa-Vanier and city councillor Stephen Blais in Orléans. The PC party announced Patrick Mayangi as their candidate in Ottawa-Vanier and Natalie Montgomery in Orléans. The NDP is running Myriam Djilane and Manon Parrot in Ottawa-Vanier and Orléans respectively. Polls close today at 9 p.m. Global News has more.
---
More Stories