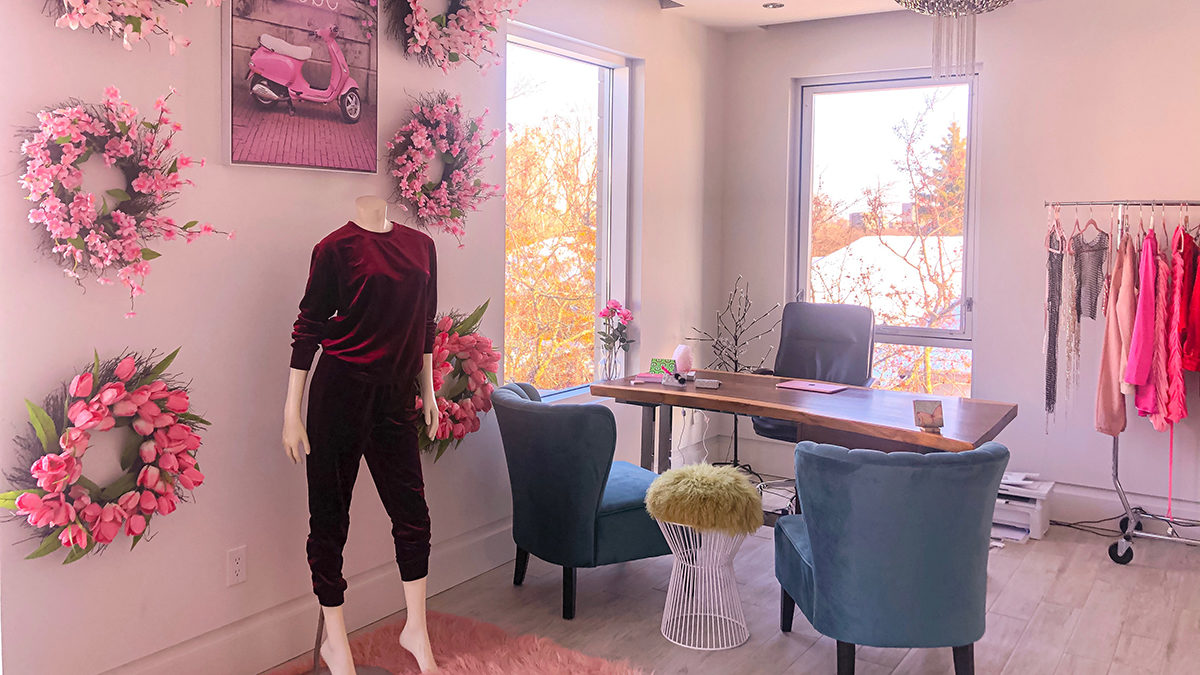 A local Ottawa entrepreneur is hoping to cash in on the fast fashion trend with her new clothing company Rosaii.
And so far so good.
Angela Dargham, 22, has nearly 20,000 followers on Instagram supporting her fast fashion company after only a year in the business.
In keeping with the fast fashion movement, her mission is to offer affordable high quality pieces for affordable prices, while also giving back to the community.
"Rosaii donates a percentage of profits to charities. The last charity we donated to was the Australia bushfires," Dargham said.
Rosaii makes revealing, yet comfortable clothing for younger women. Dargham says her target market is women ages 17 to 35.
Dargham says that since she was a little girl, she's had a love for fashion. Her hobbies included going to the mall to search for the latest trends and fabrics.
However, every time she shopped in Ottawa, she would feel guilty about the price she paid for clothing and wasn't impressed with the styles available.
"A lot of consumers don't know that the markup price is crazy with fashion, so we try to lower our markup so it's more affordable to customers," Dargham said.
She said her company sells clothes for about half the price of what consumers would pay elsewhere.
Dargham said her fashion sense has been inspired by styles from Lebanon, and by the clothing worn by her mother, whom she considers her style icon.
Ironically, before Dargham entered the fast fashion business, she didn't enjoy online shopping because of experiences with photos online that didn't match the clothing delivered.
"I want to give customer loyalty. Whatever they see in the photo online, I want them to receive the exact same item and be happy with the price they're paying for," Dargham said.
She also disliked having to pay customs fees when shopping online, so she made sure her company only makes customers pay for the item and shipping.
Rosaii has yet to receive any complaints, but customer satisfaction remains top priority, she said.
Kayla Nassif is a recent graduate from OttawaU, and a valued customer of Rosaii.
"Rosaii is my favorite online brand," Nassif said. "The prices are amazing for the quality you are getting. I was also really impressed with the customer service and the quick delivery."
The Rosaii warehouse is based in Ottawa. It produces 30 pieces for every clothing item offered for sale online.
Many fast fashion companies are notorious for copying big name designers. Rosaii has made it clear that it doesn't want to do this. Instead the company watches popular trends and styles and tries to make versions of them.
Joyce Lim, the founder of Sprout Collection Maternity Apparel and a specialist in quality fashion, says she believes the fast fashion industry is here to stay.
"Fast fashion is really about the price point. You get something that you think is beautiful or will look nice on you for a fraction of what it would really cost with better quality materials," Lim said.
"It's consumed by the younger generation because it's affordable, it's easy, it's cheap. You don't need a large disposable income to enjoy the current trends and current styles."
Lim said the main form of marketing in the fast fashion industry is social media aided by influencers.
Rosaii followed this path with Instagram influencers and Facebook and Instagram ads.
Dargham engages with consumers every day who visit her Instagram page. She also talks to customers on her website with her 24- hour customer service policy.
Rosaii is continuing to work on changing its company model to be more sustainable and eco-friendly. In the near future, they hope to incorporate vegan clothing products (made without any animal products), and possibly a men's line.
---
More Stories