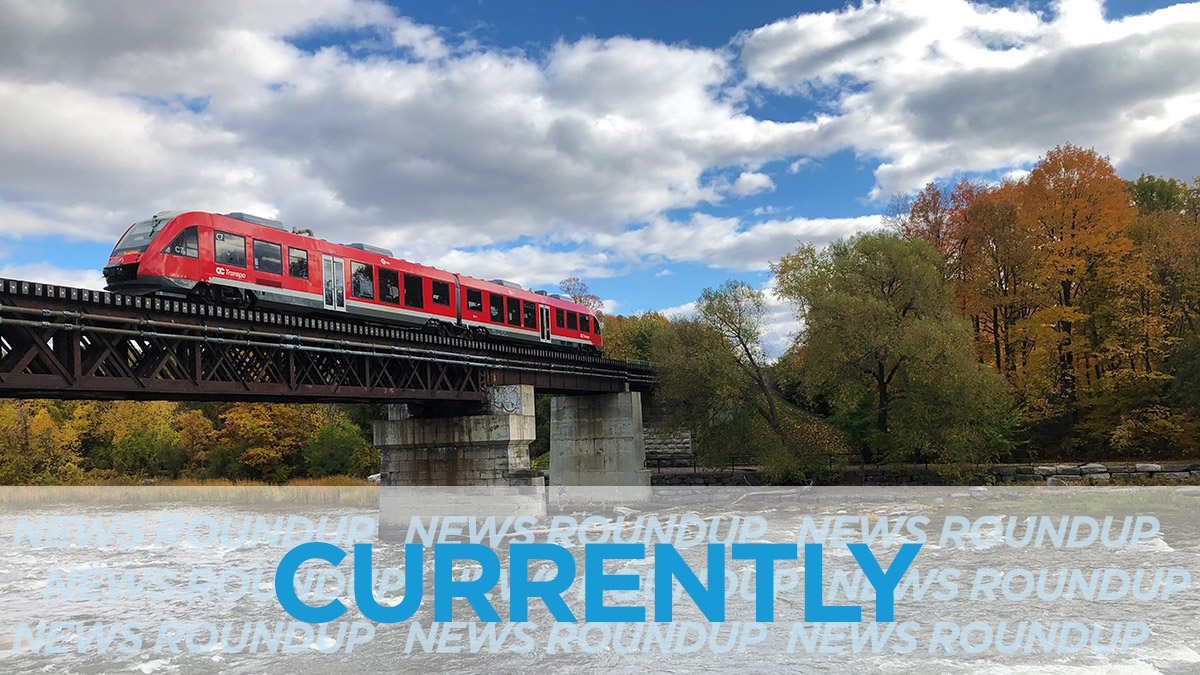 The city is living through the first snowfall of the year. Expect sloppy and slippery conditions on the road along with a chilly high of 2 degrees and a low of -6. Environment Canada is calling for up to 5 cm of snow during the day. Here are some stories to warm you up. 
On Wednesday afternoon, there was a dramatic rescue in the LRT's Rideau station after a woman fell off the platform and onto the tracks on the westbound side. A bystander and OC Transpo volunteer responded and pulled the women up, CTV News reports. 
Embattled city councillor Rick Chiarelli spoke publicly on Wednesday after a surprise appearance at the City Council budget meeting. He denied allegations of sexual harassment made against him by several women. Chiarelli told CTV News that he believes he will be vindicated. He has been accused of making inappropriate comments towards female staffers and prospective employees. 
A new bylaw, to be voted on Nov. 15 by the city's Community and Protective Services Committee, would heavily restrict and regulate the short-term rental market in Ottawa, CTV News had this story.
Residents of a tent city near LeBreton Flats have appealed to the public for donations to help ease some of the struggles of homelessness. Overdose Prevention Ottawa released the statement on behalf of the residents who are appealing to the public for basic necessities as winter quickly approaches, the Ottawa Citizen has more.
The city of Ottawa tabled a draft of the 2020 budget on Wednesday and called for $3.76 billion in spending with no major cuts as the municipal government proposes to boost funds to fix the troubled public transit system. The Ottawa Citizen has the highlights.
A massive exhibition of contemporary Indigenous art opens this evening at the National Gallery of Canada. It will feature more than 100 works by 70 artists around the world, along with several site-specific commissions. The exhibition is on view until April 5, with lectures, artist talks and film screenings taking place during this time. The Ottawa Citizen has five things you must see.
---
More Stories