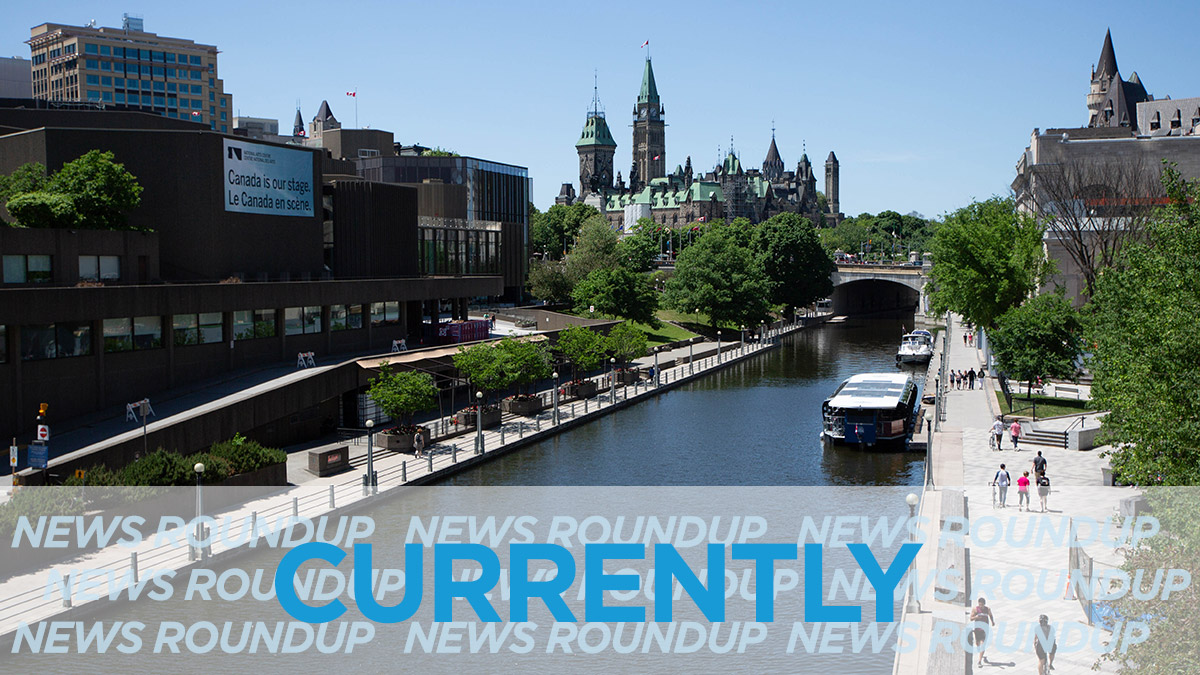 It is Thursday and Environment Canada expects a mainly sunny day with a high of 25ºC and a low of 10ºC in the capital. Here is what you need to get you started as the fog patches dissipate this morning.
On Wednesday, the public had one last chance to comment on the Château Laurier addition. Owner Larco Investments is seeking a minor variance from the city's committee of adjustment which would allow for a reduced rear-yard setback. The company needs the variance before starting work on a controversial 147-room expansion to the historic hotel. The committee reserved judgment and will issue a written report on Sept. 27. Read more in the Ottawa Citizen.
Time Magazine has published photos showing Justin Trudeau in brownface makeup, wearing a turban and surrounded by women during a 2001 school event. Trudeau apologized on Wednesday saying, "I dressed up in an Aladdin costume and put makeup on. I shouldn't have done that. I should have known better, but I didn't, and I'm really sorry." His opponents have commented on the controversy as reported by the National Post.
Ottawa Senators beat Toronto Maple Leafs 4-3 for the second pre-season game in a row, this time, the Ottawa Citizen reports, it's thanks to Brady Tkachuk and Connor Brown. Maple Leafs lost the first match against the Sens 3-1 earlier this week at St. John's, Newfoundland. Ottawa's third pre-season game is at home on Saturday against Montreal.
Now we know why Margaret Atwood cancelled appearances in Ottawa and Montreal. As ARTSFILE reported, Graeme Gibson, Atwood's partner, passed away at age 85, according to a statement by publisher Penguin Random House. The author had reportedly been suffering from Alzheimer's disease in recent months. Gibson was the author of the novels Five Legs, Communion, Perpetual Motion and Gentleman Death and several books of non-fiction. He co-founded the Writers' Trust of Canada and the Writers' Union of Canada and he served as the president of PEN Canada.
Officials from the Middlesex-London Health Unit in London, Ont. announced in a statement on their website on Wednesday that they have been advised of a case of severe pulmonary illness diagnosed in a youth, linked to use of vaping products. Dr. Chris Mackie, Medical Officer of Health and CEO at the Middlesex-London Health Unit says the youth had no other health issues and was using an e-cigarette device daily.
Now you are good to go.
---
More Stories