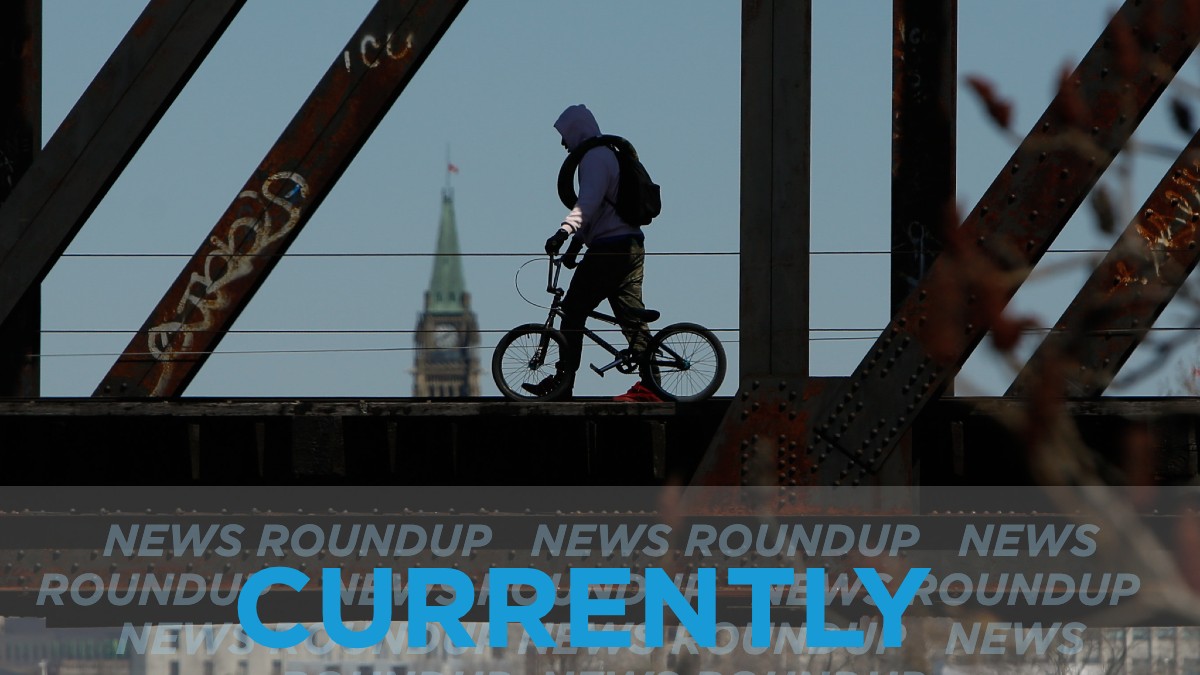 Have your umbrella ready today in the Ottawa region, according to Environment Canada. Showers are expected throughout the day with the possibility of a thunderstorm this afternoon and evening. The high is 27ºC and the low is 16ºC with a clear night expected.
Ottawa restaurant owners told the Ottawa Citizen they are keen to open their dining rooms when the city moves into the next stage of reopening on Friday. The provincial decision allows indoor dining is allowed for most restaurants, bars, concession stands and other food and beverage establishments as long as physical distancing of two metres is upheld. One restaurant owner said reopening the dining room will mean following provincial recommendations as well as the addition of a sanitation manager. Another restaurant owner said the provincial rules for this stage of reopening were vague such as the lack of a maximum number of customers per table. 
Ottawa Fire Services report responding to two incidents involving a vehicle crashing into a house within a couple of hours yesterday. The first accident occurred shortly after noon when a car hit a house on Carling Avenue across from the Carlingwood Mall. A woman trapped in the car was freed by fire crews and taken to hospital in critical condition. The second accident occurred around half past one when a car reportedly hit a hydro pole, rolled and then crashed into a home on Longfields Avenue. The occupant of the car was said to have already vacated the car when emergency crews arrived and was later taken to hospital after being treated for multi-system trauma at the scene. Global News has more.
The validity of WE Charity as the recipient of the $912 million Canada Student Service Grant program is being questioned by possible partners and participants of the summer student grant program. They wonder what the money would be spent on and whether it would be a beneficial experience for student volunteers. Colleen Sharen, a Brescia University College professor in management and organization studies, said she doubts whether students have the expertise for some roles suggested by WE while other positions seem unlikely to set students up for future careers. CBC has more.
A proposed class-action lawsuit alleges systemic racism within the RCMP. The lead plaintiff is Margorie Hudson, one of the first Indigenous woman officers in Manitoba. Hudson joined the force in 1979 as a "native constable" and then later became a "regular constable" before leaving the force in 2009 because of discrimination, disregard for her complaints as well impacts on her physical and mental health.  The lawsuit states that Hudson's departure was qualified by the RCMP as her retirement and they then denied her an exit interview. The statement also adds that recent comments from RCMP Commissioner Brenda Lucki stating systemic racism exists within the force has made it safer for Hudson to come forward. CTV News has more. 
The B.C. minister of health, Adrian Dix, announced the several COVID-19 exposures in Kelowna are a reminder of the risks that accompany gatherings, the Toronto Star reports. Dix said that the possible exposures at a restaurant, spin studio and resort are believed to originate from private gatherings at hotels. British Columbia had recently moved into a new phase of reopening that allowed for interprovincial travel. As well, Dix stated hotels have done a good job of creating safe environments. The responsibility also falls on guests to follow physical distancing and group size regulations. "We have got to live with COVID-19 for the next year so that means the responsibility is on all of us," Dix said.
---
More Stories