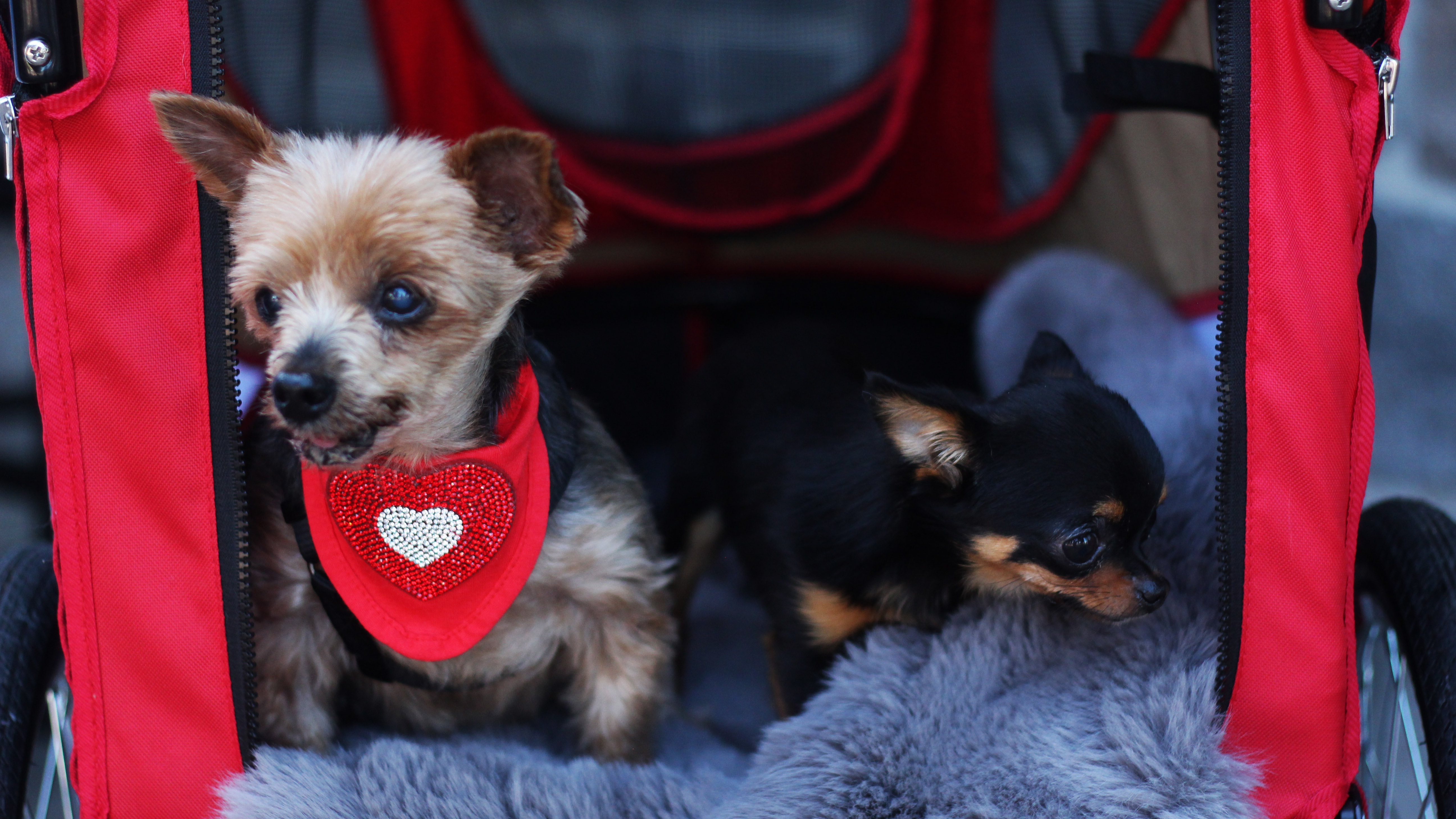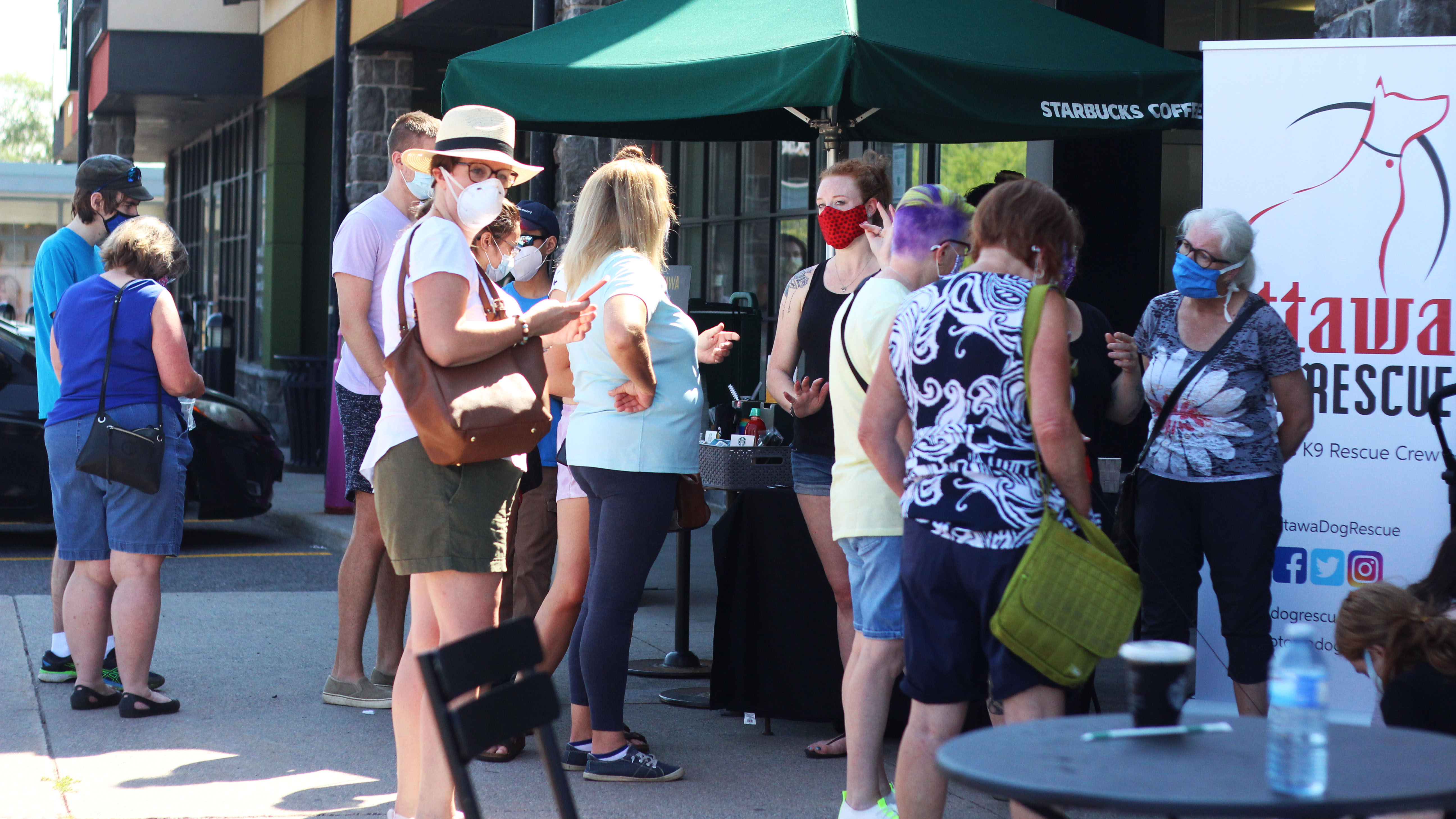 On a recent Thursday morning, the patio of a Carling Avenue Starbucks was packed with some of Ottawa's most adorable four-legged customers — the puppy kind.
Ottawa Dog Rescue teamed up with the coffee dispenser to raise money and awareness for dogs in their care needing a home. The hopeful adoptees, meanwhile, enjoyed the summer sun and sipping on their Puppuccinos (a cup full of whipped cream) while getting pets from passerbys.
The Starbucks outlet's manager, Sol Fuentes, reached out to Ottawa Dog Rescue to host a fundraiser as a part of Starbucks' Week of Kindness which aims to help raise money and awareness for local organizations.
Starbucks was able to provide a raffle basket with $150 worth of Starbucks items along with iced coffee with donations.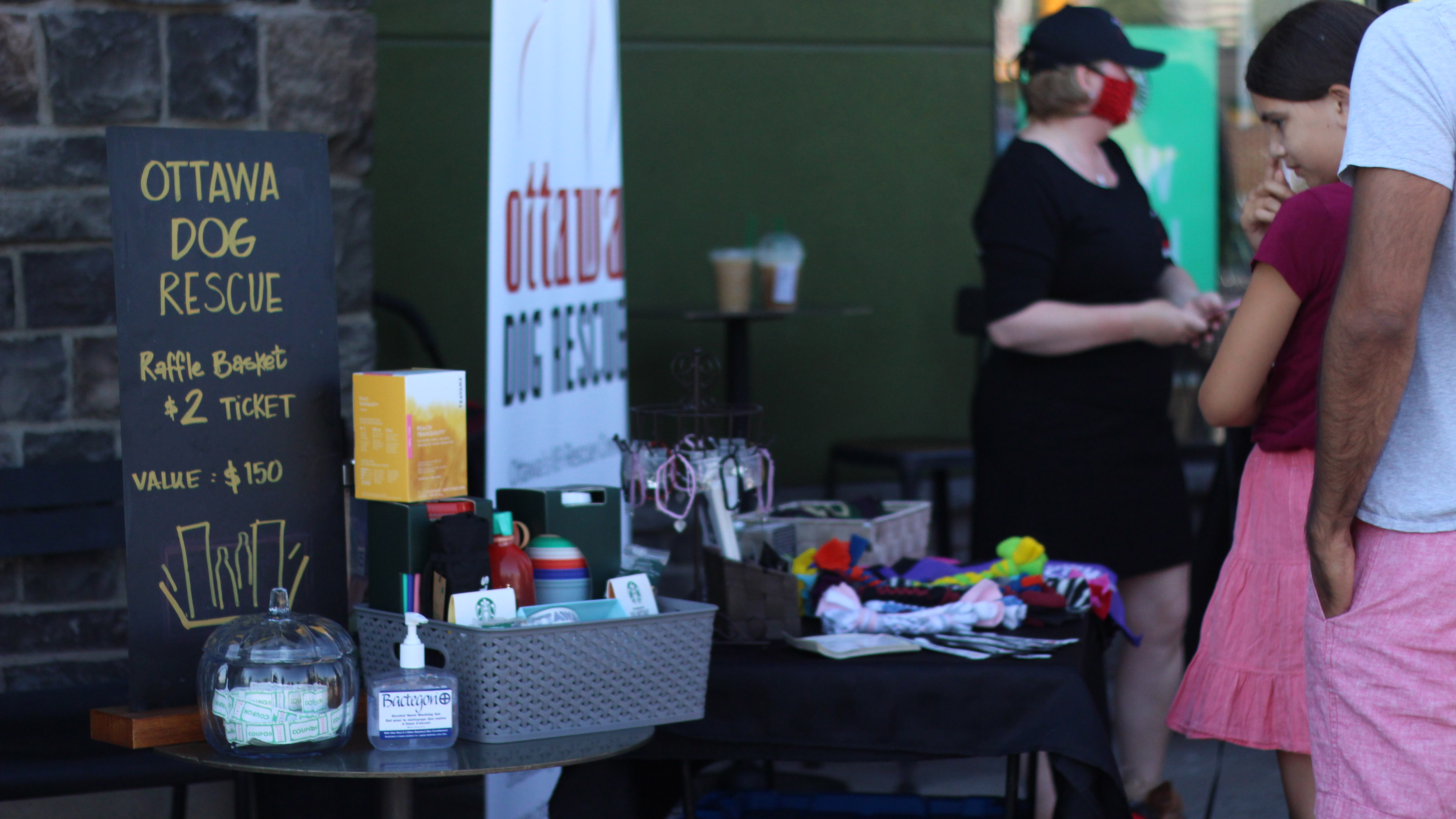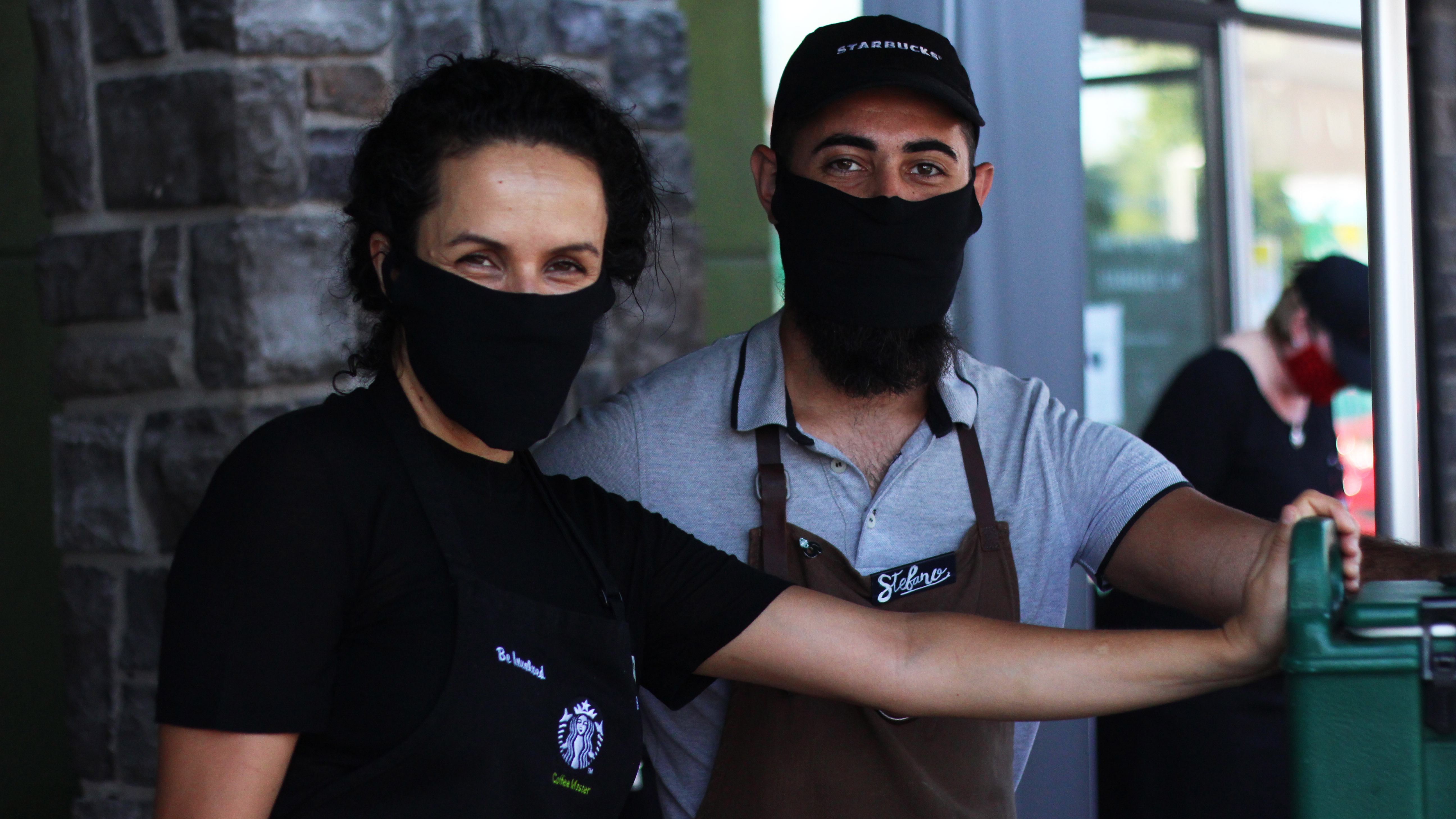 Fuentes worked with Cassandra Poulin, the fundraising co-ordinator for Ottawa Dog rescue, to plan the event. It was originally slated for earlier in the year, but COVID-19 put the brakes on that.
With the recent re-opening of patios, Fuentes reached out.
"It was really last minute I called [Cassandra] up. And it was like, we need to do something. We need to find these puppies some love."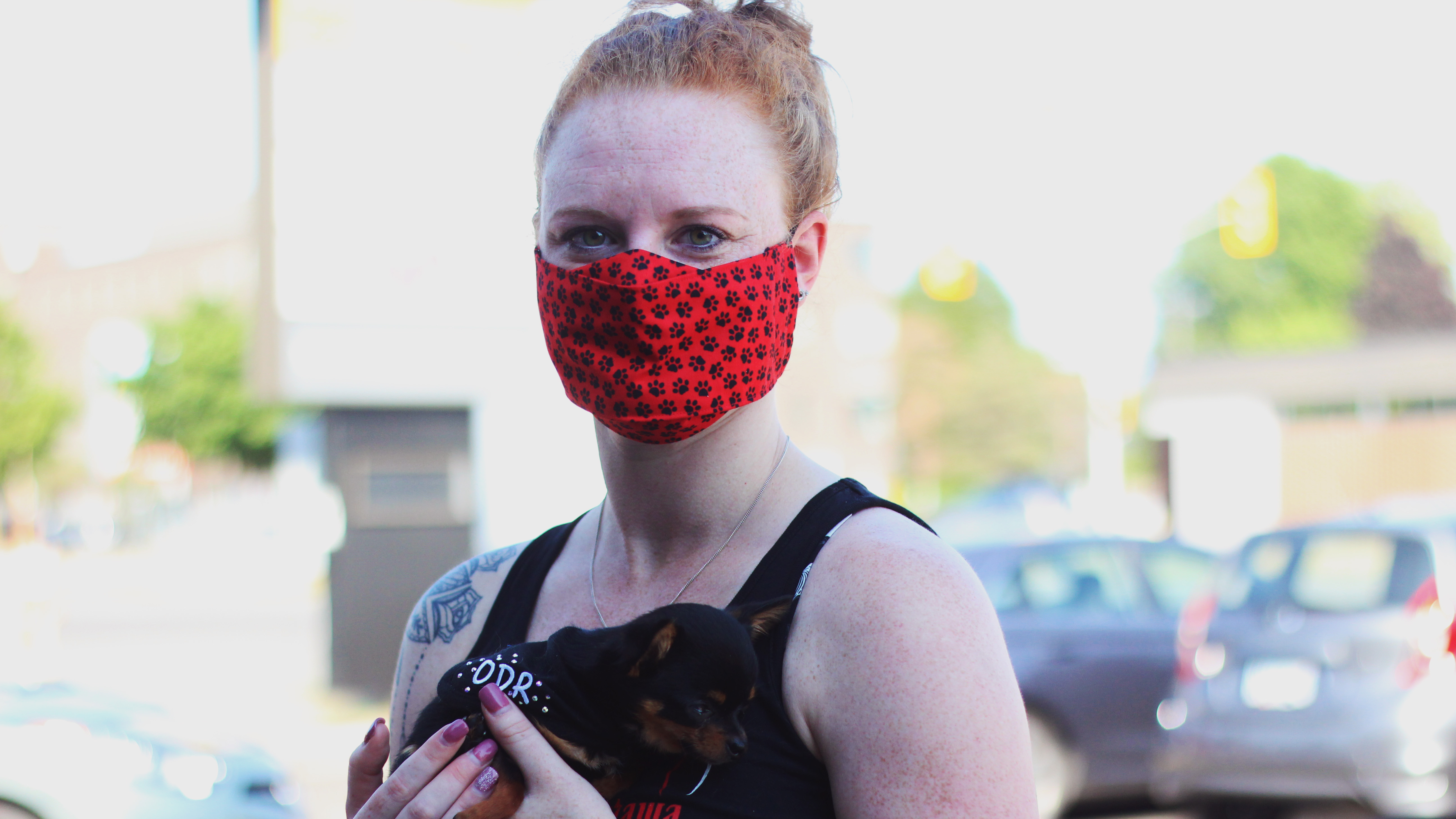 The puppies did indeed receive lots of love on the patio at Starbucks. Visitors were excited and thrilled to be able to play with and pet small dogs.
Poulin said the event couldn't have come at a better time, "We lost quite a bit of funding because of COVID-19," she said. In April alone she estimates they lost up to $20,000.
"It unfortunately means that we can't take as many dogs," said Poulin. "We'd like to take as many dogs as we can but we might not be able to just because we don't have the money."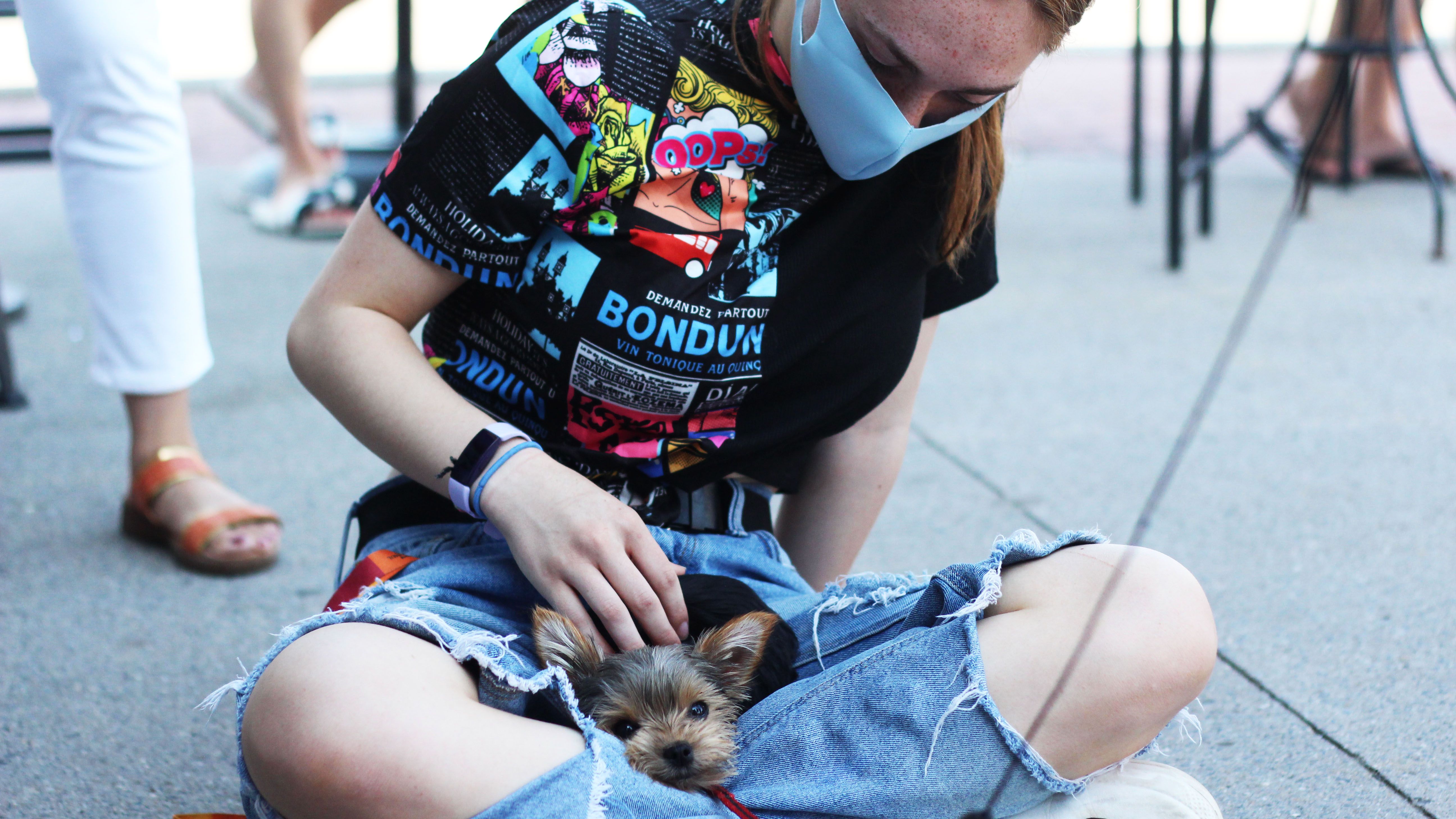 If the success of this event is any indication, Ottawa Dog Rescue might be getting back on track. "We adjusted everything to what's happening to the world. I think that's what's going to keep Ottawa Dog Rescue afloat. All our supporters, our fosters, our volunteers, we wouldn't be able to do anything without them. Everyone's been very supportive. "