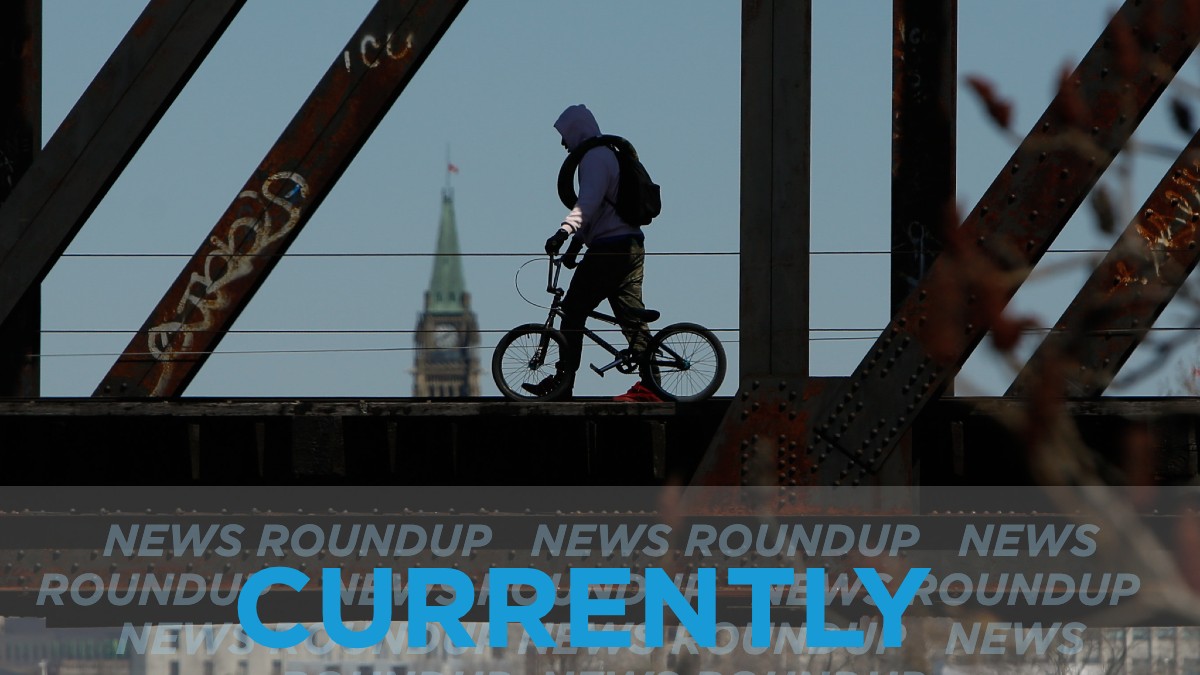 It is shaping up to be a hot and humid day, according to Environment Canada. The high will be 28ºC with some showers and a possible thunderstorm later this afternoon and evening. The low is 17ºC overnight.
​
Dr. Vera Etches, the medical officer of health for Ottawa, told CBC she is 'seriously exploring' making masks mandatory for indoor services. She is in talks with Mayor Jim Watson as well as other city officials about how to implement face coverings for indoor public settings as Ottawa continues to reopen. A decision is expected by the end of this week. 
Ottawa police officer Const. Khoa Hoang has a settlement in his human rights case against Ottawa Police Service. Hoang claims a racist campaign stopped him from being promoted. The details of the settlement are confidential. The Ottawa Citizen reports though that the settlement included Hoang's progression from a sworn officer to a civilian OPS employee.
The source of 175 new cases of COVID-19 is one farm in Windsor-Essex. This announcement comes after specific testing of migrant farm works this past weekend. Justice for Migrant Workers, an advocacy group, says more than 1,000 migrant workers have tested positive for COVID-19 in Ontario. A spokesperson for the group said in a statement that the industry needs to shut down until effective safety measures are in place. CTV News has more.
Premier Doug Ford revealed a new provincial task force on Monday to oversee and overhaul the tow trucking industry, Global News reports. The industry has been plagued by criminal activity and violence. Trucks have been set on fire and connections to organized crime have been alleged. The new task force is supposed to work with local law enforcement, as well as the industry and municipal with the objective of developing better ways to ensure the safety of drivers, operators and inspectors. 
B.C.'s Health Minister Adrian Dix announced he wants evidence stating it is safe for two major Canadian airlines to stop physical distancing on flights. Dix also wants a response from Transport Canada and Health Canada about whether they agree with this decision. This comes after both Air Canada and WestJet are ending physical distancing on flights July 1. Transport Canada said in a statement they had recommended passenger spacing for flights but had not made it mandatory. The Star has more.
---
More Stories