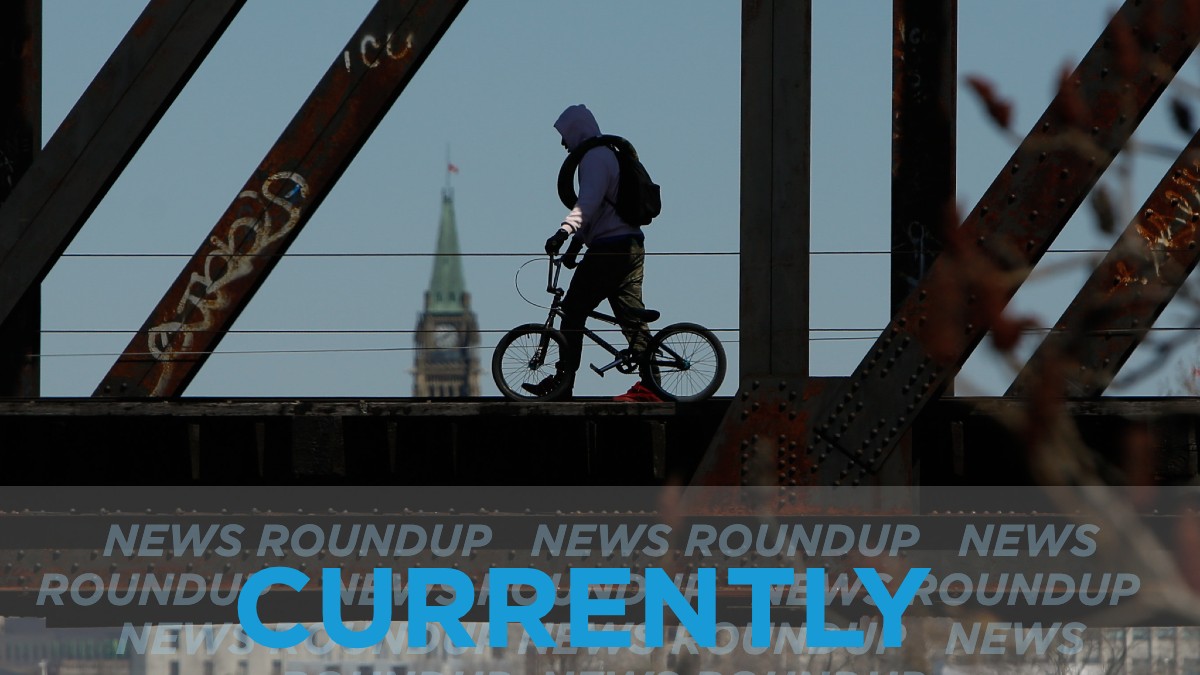 Hot and humid are the watchwords today as the mercury will rise to 31C under partly cloudy skies, Environment Canada says. It will feel like 36. The UV index is 9 or very high. There's even a chance of a thunderstorm this afternoon. It will cool off somewhat tonight to 18C.
Ontario has seen five straight days of more than 400 new cases of COVID-19 infection. The number of cases has been climbing for the past week after the province had 10 straight days of fewer than 400 cases, from May 8 to May 18, the Ottawa Citizen said. The surge in cases is probably linked to Mother's Day gatherings on May 10, said Health Minister Christine Elliott at Monday's briefing.
A recent uptick in positive cases and large group gatherings means Ontario will maintain some COVID-19 restrictions longer than initially planned, CBC reports. Health Minister Christine Elliott said the province had been considering allowing groups of more than five people to gather in the near future, but those plans have temporarily been put aside.
An Orléans family medicine and walk-in clinic says it's closing its doors at the end of the month due in part to the financial strain caused by the COVID-19 pandemic, CBC says. The Asclepios Medical Centre posted on its website and Facebook page that its 9,000 patients will be hearing directly from their doctors about how they might receive care after the clinic's last day on May 31.
The federal government will update Canadians today on the results of the mad scramble to procure personal protective equipment — just as demand is poised to skyrocket with more people returning to work and public health officials preparing for a potential second wave of COVID-19 infections. CTV has more.
Rick Chiarelli and the City of Ottawa's integrity commissioner are clashing over the councillor's cooperation with an investigation into his alleged improper conduct. The Ottawa Citizen has more.
---
More Stories