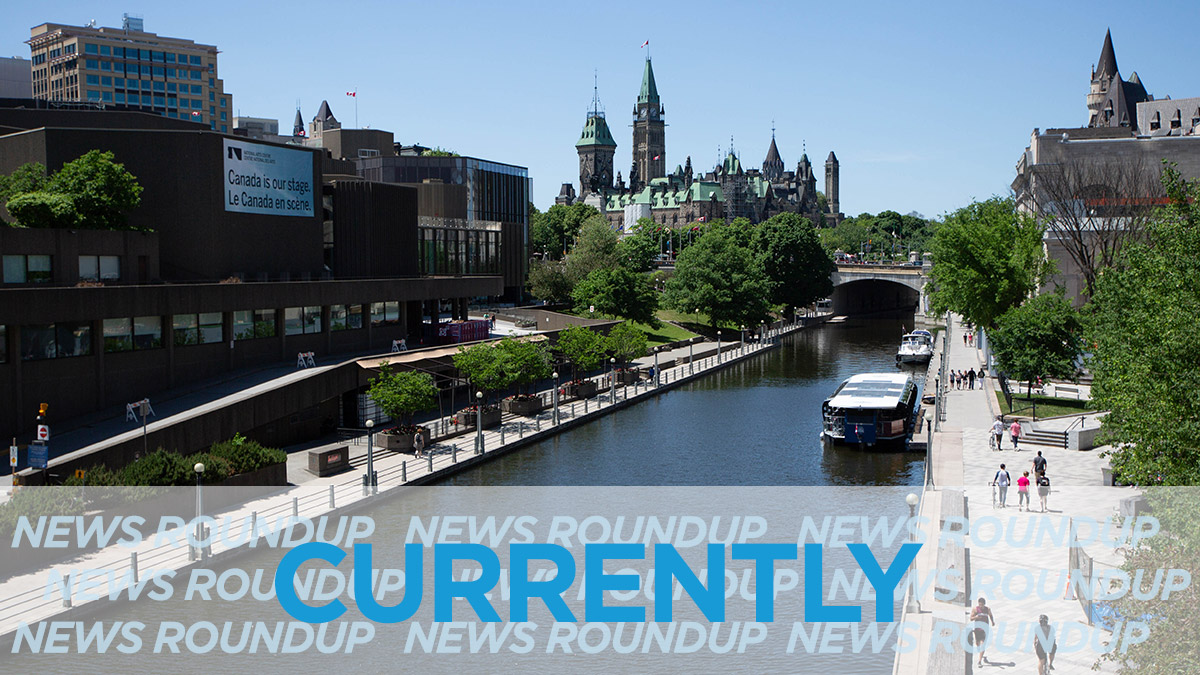 Expect a mostly sunny morning with a 40 per cent chance of showers this afternoon, Environment Canada says. The high will be 18C and the low tonight under increasingly cloudy skies will be 13C.
Since the pandemic began, Ontarians have been told by public health authorities to keep two metres apart from people not in their bubble. Not at schools, though, where the provincial reopening plan calls for as much distancing "as possible." And that is raising anxiety, the Ottawa Citizen says.
Ottawa Public Health confirmed five schools now have positive cases of COVID-19. Staff at Collège catholique Franco-Ouest in Nepean have been notified that a person who had been in the building had tested positive for the illness, CBC says. Cases have also been identified at École élémentaire catholique Roger-Saint-Denis in Kanata, École élémentaire catholique Laurier-Carrière in Nepean, École élémentaire catholique Sainte-Anne in Lowertown and École élémentaire catholique Saint-François-d'Assise in Hintonburg.
New daily COVID-19 cases in Quebec continue to rise prompting health officials to caution the public to heed government restrictions. After recording 205 new cases Sunday — the highest number the province had seen in more than three months,Quebec reported an additional 216 new cases on Monday. That means, CBC says, the province now has a seven-day moving average of 20.4 cases per million inhabitants. Quebec's health authorities had previously said they hoped to keep that number below 20 cases per million. 
Ottawa police say one man has been apprehended after a police operation in Centretown Monday afternoon. Police had been on scene at the Business Inn and Suites on MacLaren Street, near Elgin Street, since the morning. The activity centred around the fourth floor of the hotel, where a window has been broken by a billiard ball, CTV says.
Firefighters rescued a capsized kayaker in the Ottawa River near Shirley's Bay on Monday morning, then followed it up by rescuing a stranded windsurfer in Britannia later that afternoon. The Ottawa Citizen has more.
---
More Stories