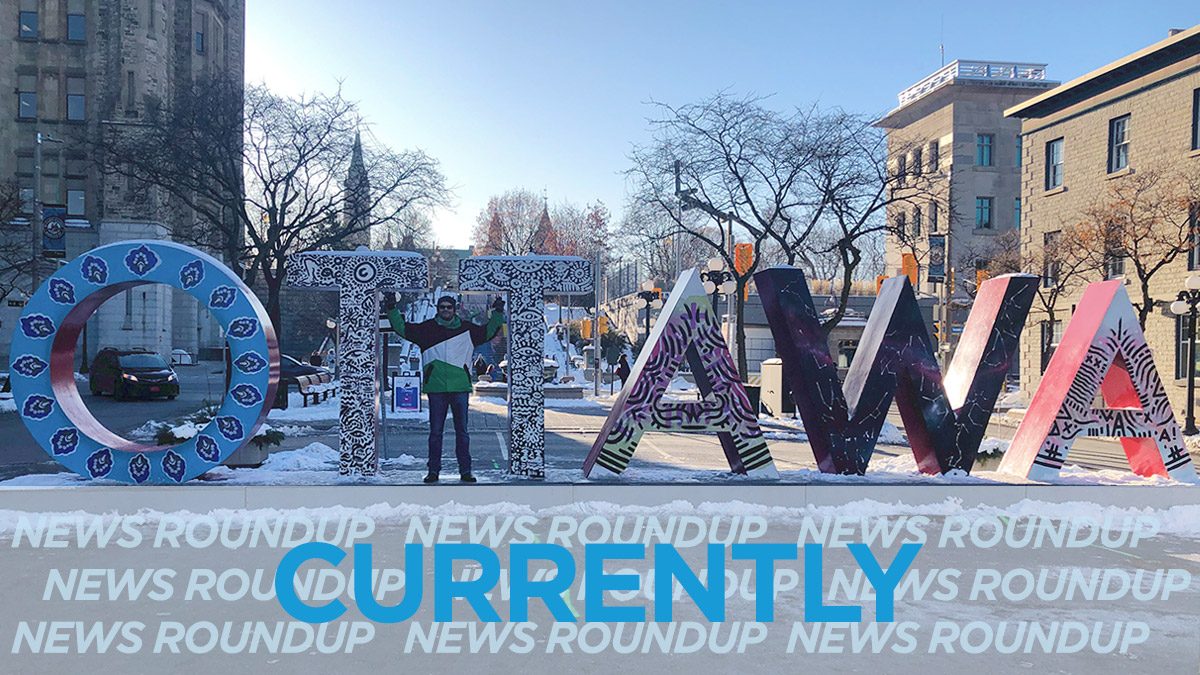 Good morning, Ottawa. Although it will be mainly sunny, it's going to be another cold day in Ottawa with an extreme cold warning in effect, Environment Canada says. The high today will only hit -17, wind chill of -29, and the low will be -25 this evening with a windchill of -33.
According to the Ottawa Citizen, January's temperature has been on average almost four degrees colder than normal. "Normals" for this time of year range from a high of -6C and a low of minus -15C. That's sounds balmy compared to temperatures on Tuesday of -37 with the wind chill. Things are set to change in February though, with normal to slightly warmer temperatures. Until then, remember to stay warm, Ottawa!
CBC News reports that a growing group of truckers called the "Freedom Convoy" will bring their protest against vaccine mandates to Ottawa this weekend. This is in response to a measure the federal government put in place on Jan. 15 imposed on cross-border essential workers, including truckers, in a bid to stop the spread of COVID-19. Once they arrive in Ottawa, they will protest on Parliament Hill with the support of some Conservative politicians such as former leader Andrew Scheer and Alberta MP Martin Shields.
The Williams Lake First Nation says 93 possible burial sites have been found at the former site of St. Joseph's Mission Residential School in the northern B.C. community, Global News says. The sites were uncovered during an initial sweep of the grounds with the help of ground-penetrating radar. Excavation will be needed to determine if they are human remains. The investigation is still underway on the 480 hectares of the site.
After weeks of strict restrictions intended to slow the spread of COVID-19 in Quebec, Premier Francois Legault says the province is "out of the tunnel, Global News reports. He announced that starting on Jan. 31, restaurants will be able to allowed to reopen with half capacity to those with vaccine passports. Private gatherings can expand slightly and people in long-term care homes will be allowed more visitors. A second phase of reopening is set for Feb. 7.
CBC News reports that Team Canada has announced a 25-man non-NHL roster including four players under age 23, including Buffalo Sabres star prospect defenceman Owen Power, and Florida Panthers goalie of the future Devon Levi. Despite the lack of NHL stars, Tom Renney, the Chief executive of Hockey Canada says, "We are there to win a gold medal, that's our job".
---
More Stories