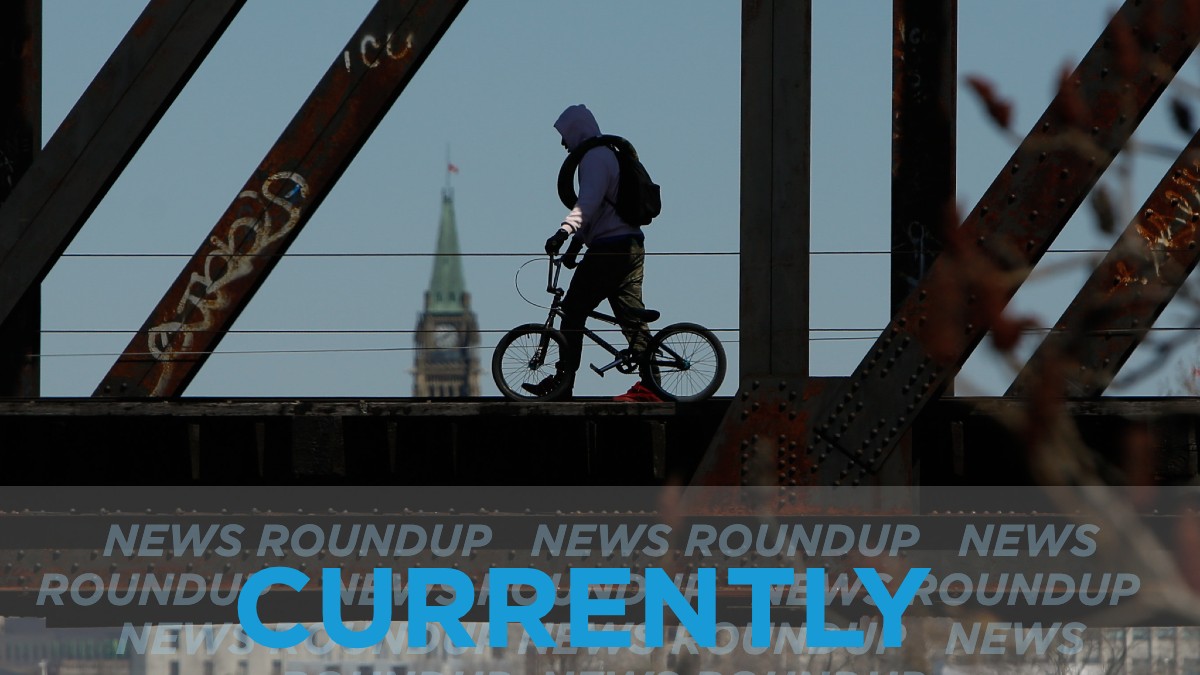 Expect a mix of showers and thunderstorms throughout the day, Environment Canada says. It will warm up later with a high of 29ºC in the Ottawa region. The chance of rain and thunderstorms continues overnight with a low of 20ºC.
Safety standards for Ontario nursing homes were updated in 1998, but many buildings remain unaltered to this day. CBC reports the details about how these outdated structures raise the likelihood of deadly COVID-19 outbreaks.
Centres will need to follow an expansive list of safety precautions, including removing toys which may spread germs, banning visitors, and having no more than 10 people in the centre at any given time, the Toronto Star reports. The precautions are designed to protect children, but some advocates say child-care providers can't afford to reopen with the newly established protocols.
The figure is based on preliminary estimates from March 2019 to May 2020 for all substances. Physical distancing restrictions have contributed to the growing amount of deadly drug use, experts say. Overdose prevention sites can no longer allow as many people and some people are more likely to use alone in the wake of the pandemic. CBC has more.
In April, a bylaw officer punched a man during a physical distancing altercation. The police investigated the incident but decided not to press criminal charges. Now, Mayor Jim Watson is calling for a "full review" of the incident, and several other elected officials have demanded answers. The Ottawa Citizen has more.
Collecting the benefit while refusing to return to reasonable work scenarios could also result in fines, according to a new piece of legislation tabled for this afternoon. This is the first time the Liberal government has outlined what the penalties for false claims could be. Global News has more.
---
More Stories