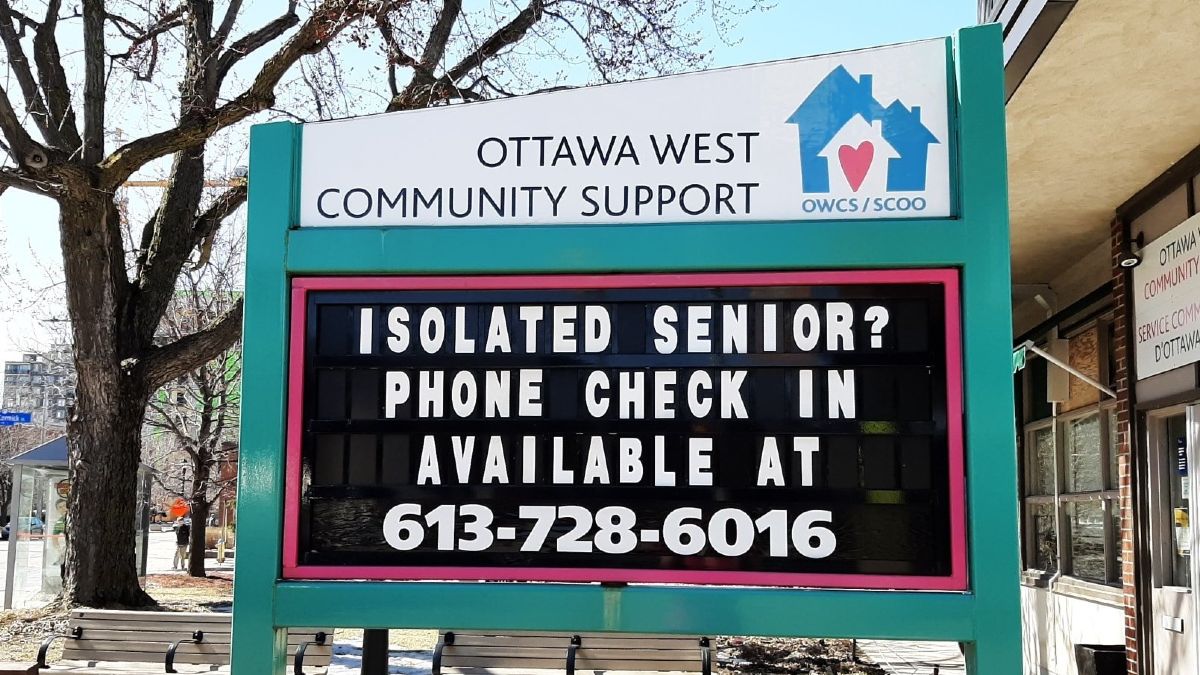 Before the COVID-19 pandemic hit, Ottawa West Community Support was providing a place for Hintonburg seniors to socialize, organizing trips to the grocery store, arts and crafts sessions and weekly sing-alongs.
But with physical distancing measures in place today, and seniors particularly at-risk of infection, the community centre has changed the way it operates to keep in touch with clients from a distance.
Amy Bevilacqua is the centre's senior manager of community programs and operations. She said COVID-19 has had a massive impact on the services that OWCS offers.
"We were running full-steam until March 13 when the pandemic hit," said Bevilacqua. "Since then, we've had to reinvent our program in various ways."
Changes include adjustments to the "shopping bus," a van that brings clients to a grocery store on a bi-weekly basis. Bevilacqua said that certain additions to the bus's interior have allowed them to keep this popular program going during the outbreak.
"Since the pandemic started, we've added plexiglass to the shopping buses to keep our clients and the drivers safe," she said.
For those unable to go to grocery stores, Ottawa West Community Support brings food hampers to make sure everyone is fed — another program that has proven popular during the outbreak.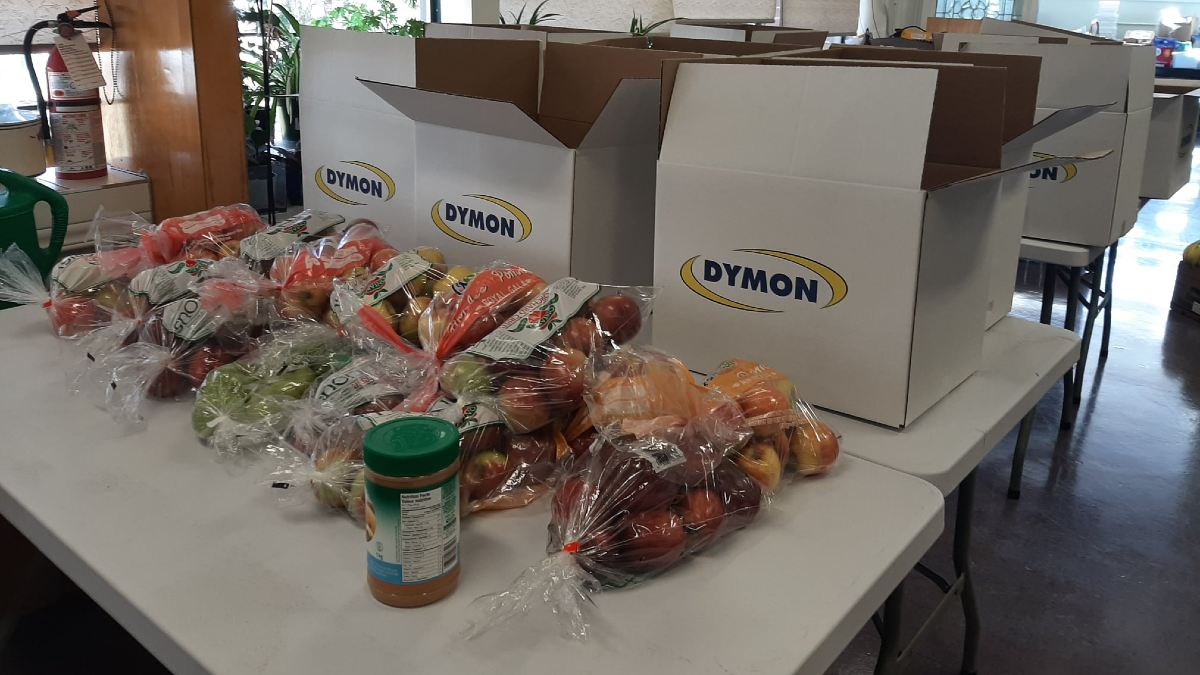 Aside from help with groceries, Bevilacqua said that food helps bring a sense of normalcy to the lives of the centre's clients, as scheduled activities continue to be held remotely. The centre's Strawberry Social, an opportunity for seniors to do arts and crafts over a slice of strawberry shortcake, was scheduled for June 12. Instead, Bevilacqua plans to hold the event over the phone.
"I'm hoping they'll eat the cake while we have our daily call that day, so it's like we're all eating a meal together like normal," she said.
For Bevilacqua, group phone calls remain one way to keep up regular correspondence with her clients, many of whom are unfamiliar with video-conferencing programs like Zoom or do not have access to the internet. According to a survey conducted by the organization, only three of their clients responded to say that they have internet access.
"Using the internet to keep up with our clients has been one of the biggest difficulties," said Bevilacqua. "That's why we've had to keep it simple by using the phone."
Similarly, some on-site volunteers now operate a telephone assurance line for seniors to call if they feel isolated or lonely. According to Bevilacqua, the line received more than 1,700 calls in May alone, a sign that the service is needed.
Bevilacqua, an employee at OWCS since 2001, said the pandemic has taken a similar emotional toll on her, adding that she considers her clients as extended family.
"It's really heartbreaking because our program has become such a big part of so many people's lives," she said. "It's nice to be able to talk to them over the phone, but it's not the same as being in-person."
She added that she's looking forward to things getting back to normal.
In the meantime, Ottawa Public Health has a page on its website with links and resources to help seniors stay safe during the pandemic, offering advice for proper social distancing, grocery shopping and staying fit in isolation.
OPH says it will continue to update its help page for seniors (and other age groups) in accordance with provincial health guidelines.
---
More Stories