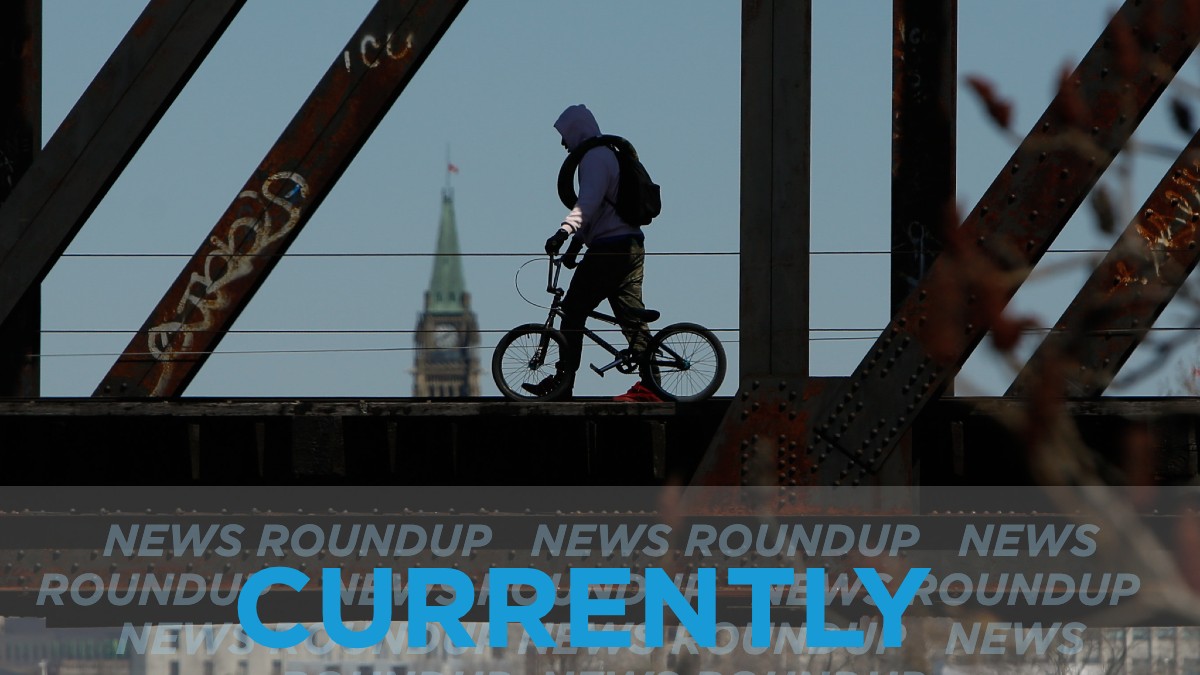 Expect a little bit of relief from the heat today, according to Environment Canada. The high is 24ºC with a chance of showers throughout the day. The low tonight will be 14ºC, under partly cloudy skies. More rain is in the forecast overnight.
Gatineau police reported that the body discovered in the Ottawa River was that of a 30-year-old women reported missing on Sunday night after a boating incident. The body of Fanny Manthawas discovered by Gatineau police and the divers at about 5:15 pm on Tuesday night. CBC has more.  
A fire in a 12th floor Centretown apartment early Wednesday morning is under investigation. The fire has left the tenant displaced. Ottawa Fire received multiple calls around 4:40 a.m. regarding black smoke coming from an apartment near the Canadian Museum of Nature. District Fire Chief Jeff Frost told CTV that the fire started in the kitchen.
The Centre for Addiction and Mental Health (CAMH), Canada's largest psychiatric facility, is supporting public calls to stop police officers from being first responders for people experiencing mental health emergencies. This comes after three Canadians in crisis have been killed by police this month. CAMH said police officers don't have the training for crisis care, CBC reported.
The new math curriculum was revealed on Tuesday by Premier Doug Ford and Education Minister Stephen Lecce, the Star reports. Grade one will now include a focus on coding and financial literacy. As well, other learning expectations were redistributed such as telling time on a clock became the focus of the third grade instead of the first. NDP Education Critic Marit Stiles said revealing the new curriculum during a pandemic will add extra strain on teachers and parents trying to teach their children from home. The result is students being set up to fail, Stiles said. 
A police officer in Kelowna, B.C. has been placed on desk duty following a lawsuit filed by a university nursing student. As well, the police reported that an internal conduct and criminal investigation has begun. The lawsuit alleges Const. Lacy Browning mistreated the student during a wellness check in January. In her civil claim, Mona Wang alleges Browning handcuffed her and then pulled her down a hallway. Global News has more.