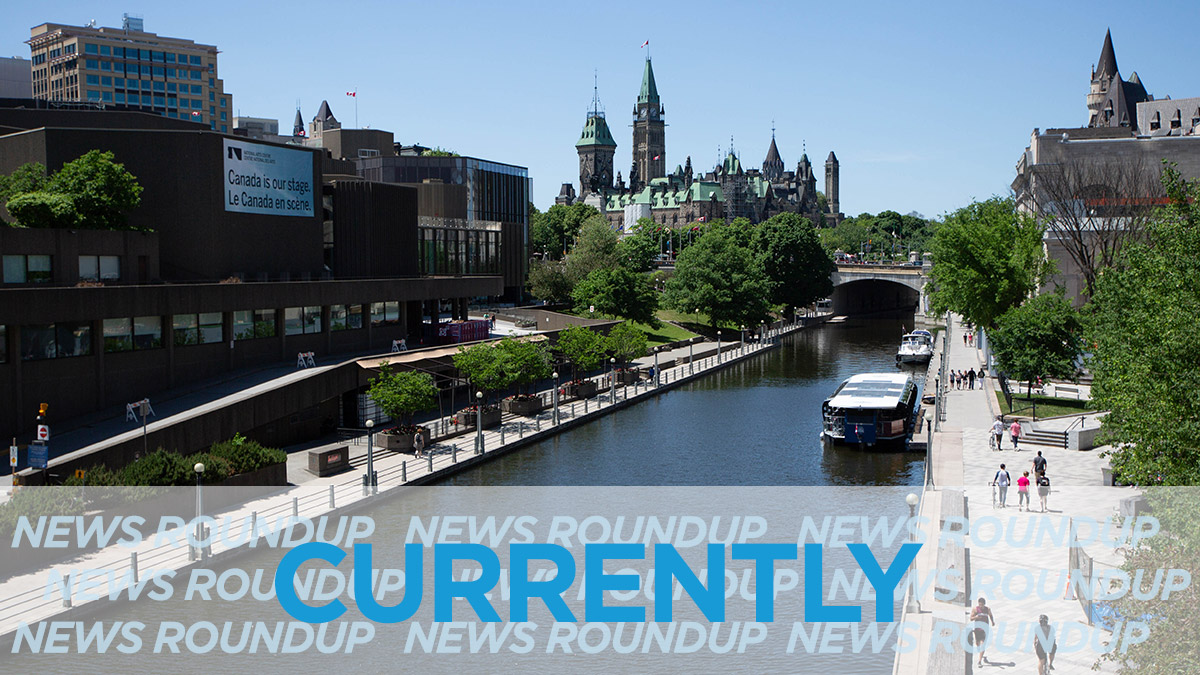 Bundle up. Environment Canada sees a high of 13°C with periods of rain expected. Temperature will tumble to just 3°C tonight. Here's more of what you need to know today:
The highly anticipated French debate is on tonight. Conservative leader Andrew Scheer, New Democrat Jagmeet Singh, Yves-François Blanchet of the Bloc Quebecois, and Liberal leader Justin Trudeau will face off for the first time. Organizers Montreal Le Journal and television network TVA did not invite Green leader Elizabeth May or People's Party leader Maxime Bernier, CTV reports.
If you were near a cellphone in Ontario Tuesday evening, you probably heard an Amber Alert. Tuesday at 5 p.m., Niagara Regional Police issued an alert for five missing children: Magnus, 14, Eska, 13, Sovereign, 11, Mattias, 10, and Evalyn, 5. The alert has since been cancelled, but the five children are still missing and the search for them and their father Ian MacDermid continues, CBC reports. 
An internal investigation of a carding incident at the University of Ottawa has found that a student was racially profiled. Investigator Esi Codjoe found that the arrest was an unreasonable and disproportionate response. Black student Jamal Boyce was handcuffed and arrested by university security in June after skateboarding on campus without his wallet or identification. Codjoe also found that race was not the only factor, lack of training was also part of the problem, CTV News Ottawa reports. University president Jacques Fremont issued an apology Tuesday afternoon.
After 85 years in Little Italy, the Prescott Hotel will soon be handed over in a sale Ottawa real estate firm the Properties Group. The tavern opened its doors in 1939 and has been a city staple ever since. The establishment's third-generation owner, Tony Disipio, and the buyer both say the tavern will remain a tavern for at least a few more years, the Ottawa Citizen reports.
Missing Fort Coulonge teen, Veronique Bourque, was found dead by police after a single-car crash Tuesday evening. Bourque's parents reported her missing Tuesday morning after she failed to return home from Petawawa on Monday night. Tuesday afternoon, Ontario Provincial Police and Sûreté de Québec found the 17-year-old unconscious in her vehicle in a ditch off Highway 148 in L'Îsle-aux-Allumettes. Bourque was rushed to a hospital where she was pronounced dead, the Ottawa Citizen reports.
---
More Stories