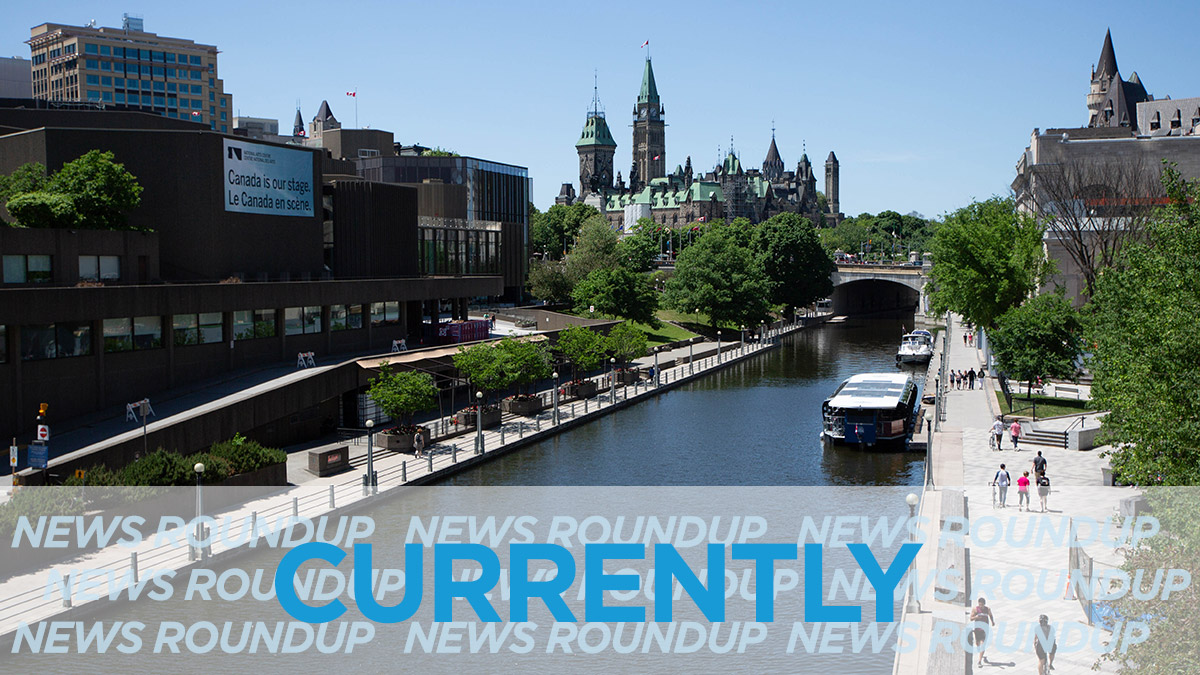 Good morning! The good news: skies are blue today with a high of 17 degrees. The bad news: Ottawa had its first frost warning of the season, and colder temperatures may not be far behind. Here's what else you need to know this morning:
The exit from Highway 417 to eastbound Highway 174 has reopened following closure to be used exclusively for transit as bus service was increased in the region to gear up for the opening of the new Confederation Line. The reopening of the ramp — closed since 2015 — is part of OC Transpo's #ReallyBigServiceChange, a scheduled cancellation of many busses running though the downtown core following the opening of the new LRT, CTV News says.
A Canadian physicist has won a share of the 2019 Nobel Prize. James Peebles, born in Winnipeg, won for his role in developing a theory of how our universe came to be. Peebles is currently working at Princeton University, and will share the $1.2 million prize with two scientists from Switzerland, CBC reports.
A federal office for Public Service and Procurement Canada in Gatineau, QC, has been closed and treated for bedbugs, forcing hundreds of employees to find alternative places to work. The building was closed after previous unsuccessful attempts to fix a bedbug problem. The agency is telling employees they will also help treat bedbugs at their homes, if necessary.
Students at uOttawa wrote a joint letter calling on the university administration to do more to address racist carding incidents happening on campus, saying the response has been "inadequate." The letter comes after a summer of black students being stopped and asked for identification on their way to dorms and while skateboarding, CBC says
A Queen Victoria agave plant at Carleton University is set to bloom in the next couple days, an event that happens just once in its lifespan of 30 years. CBC News spoke to the manager of Carleton's greenhouse, who said that the bloom itself is unique: it will work its way up from the bottom of the plant "like fireworks," providing onlookers with quite a show.