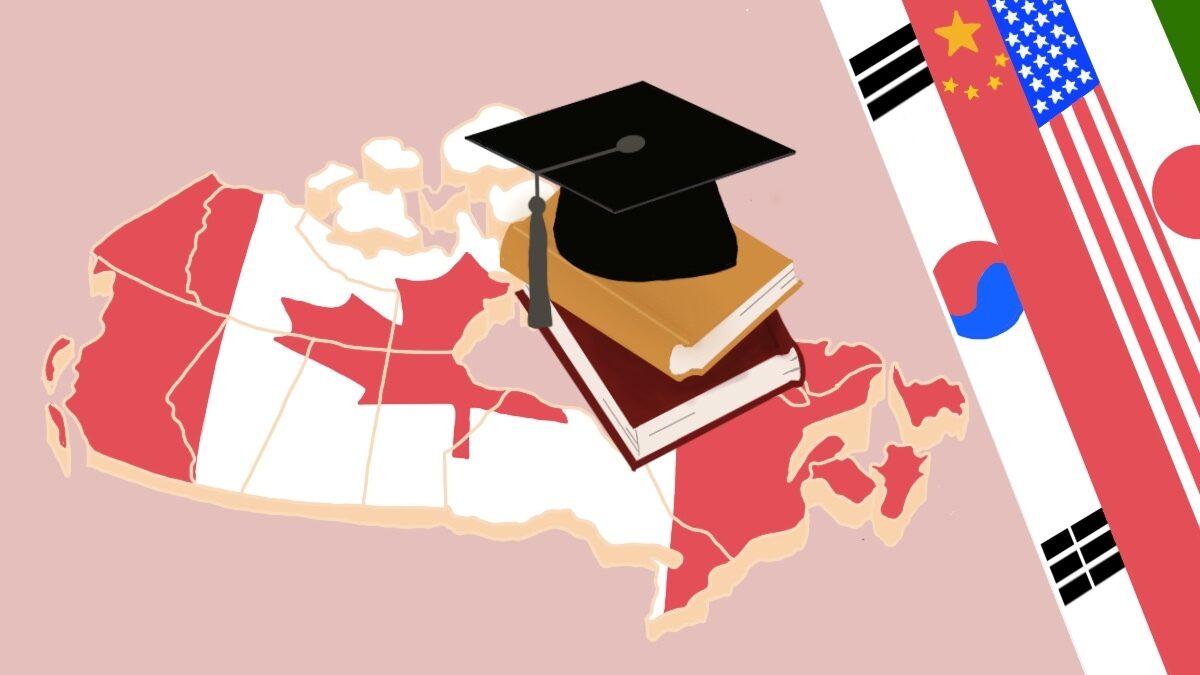 When it was time for Mankanwar Singh, an upcoming first-year university student from India, to decide what country he wanted to study engineering in, he had two options to choose from. In the end, Canada won him over.
"I applied to Georgia Tech in the U.S. Although I got the acceptance, my parents decided that it was not safe, as well as the fees were [higher] and UBC also gave me [a] scholarship. That's why we [decided] on UBC," he said.
Singh is not alone in choosing to begin his over-seas studies in Canada. A recent report from late July by Statistics Canada on the demographics of international students found that the number of first-time study permit holders has steadily increased since the mid-2000s.
Most students have also increasingly come from the same countries. South Korea, China, Japan, the United States, France, Mexico and India are consistently among the top 10 countries sending students to Canada from 2000 and 2019. 
And the numbers have been growing.
For example, the number of international students from India attending Canadian universities rose from five per cent between 2000 and 2004 to 21 per cent between 2015 and 2019. According to the University of British Columbia's annual enrolment report for 2019-2020, the number of international students coming from India increased 484 per cent since 2011-2012.
Immigrant-friendly environment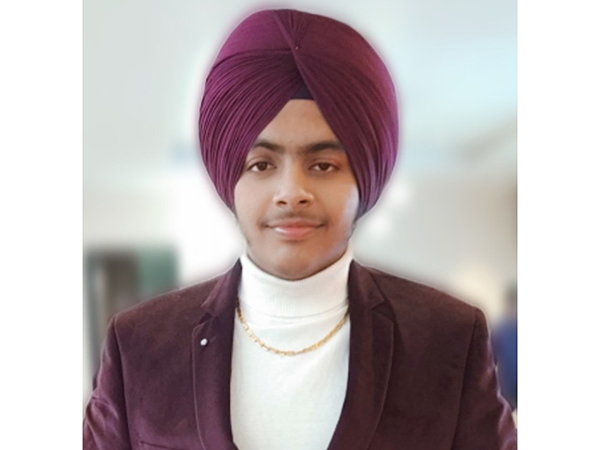 Singh said his main reason for choosing to study in Canada was the welcoming attitude towards immigrants. "Canada is very inclusive. They respect the differences and they try to embrace the differences," he explained.
For him, this also means greater security in the future because the government is more supportive of students getting permanent residency after their studies. Unlike in the U.S. where "sometimes we hear incidents [where students] are forced to go back to India or they are not [able to get a] job," he added.
Donna Marie Fenton, an American citizen who will be moving across the border to do her PhD in linguistics at Carleton University in the fall, said many of the students she taught while in Russia wanted to move to Canada for the same reasons. They thought the country was friendly to immigrants, had better opportunities and had good programs, she explained.
Lower tuition
Money is also a factor. Going to school in B.C. is less expensive for Singh than heading south of the Canadian border.
Fenton also said she had that in mind when she chose to study in Canada. "I had decided I didn't want to do my PhD in the U.S. It seems that most programs were too long and too expensive. Even if you get funding, it's very expensive here".
Matthew Ramsey, director of university affairs at UBC, said cost of tuition is one of the reasons students from the United States study at his university. 
For Fenton, the program in Ottawa also matched her interests.
Tara Jackson, manager of communications at Carleton University's department of university communications, wrote in an email, "Our excellent academic programs, numerous co-op opportunities, and location in the capital are of particular interest to students exploring their university options in Canada."
"Our friendly, personalized and student-focused approach is especially valued by those navigating the complex and potentially daunting university search and admissions process in a new country," Jackson added.
Fenton is one of many choosing to study in Ontario. According to the StatsCan study, "Ontario consistently attracted the largest share of international students," with the share "[increasing] from 37.4 per cent in the 2000-to-2004 cohort to 48.9 per cent in the 2015-to-2019 cohort".
Mitali Prabhu looked at schools in Ontario when she applied in 2016. She moved five years ago to do a graduate diploma at Centennial College in Scarborough. She said one of the deciding factors was community. "[My cousin] told me that it's in Scarborough. Toronto is nearby. There are many people here." According to Prabhu, she wasn't sure other provinces would have that same sense of community.
Growing interest in business
In college, Prabhu studied marketing management. Business, management and public administration was "the most common field of study pursued by international students over the 2011-to-2017 period," according to the Statistics Canada report. Prabhu, who had studied mass media, said she thought there would be more jobs in management when she debated what to study next. 
Like Singh, Prabhu said coming to study in Canada also gave her a greater sense of security about a future after graduation. "It was easier [for students to get] a work permit compared to other places." 
Prabhu is now working in tech support and has applied for permanent residency. In Canada, international students can apply for a post-graduate work permit after graduation and then for permanent residency, a process Prabhu described as more straightforward than in the United States.
Singh is hoping to do something similar after his bachelor's degree and apply for permanent residency. "If I get the chance, I will try to do a master's and I will try [to get a] job as well."
---
More Stories