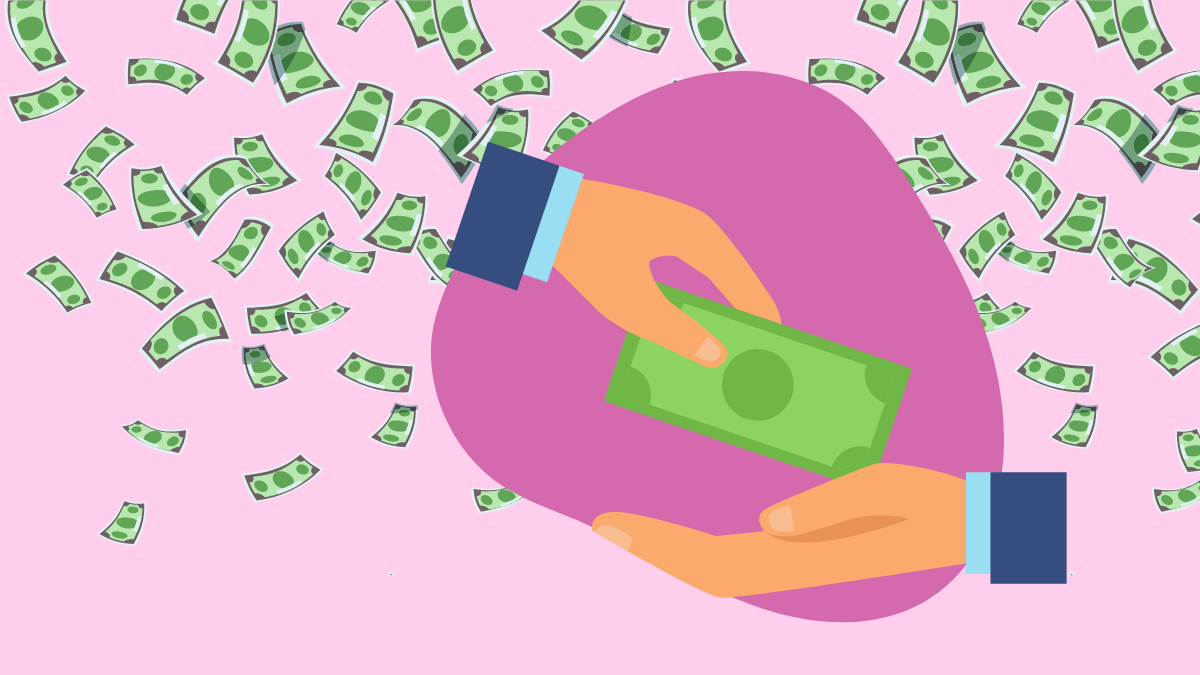 As Canada's political leaders push for the votes of citizens on Sept. 20 in the midst of a pandemic, issues that affect ordinary people are coming to the fore. One of those issues that has been gaining some currency is the idea of a basic income for all.
The idea is being pushed by leading basic income organizations and activists. These groups and individuals want a universal basic income to be a priority in the federal election. 
A universal basic income is an unconditional payment from the government to individuals to uphold a certain level of income. 
"Basic income at its core is a guarantee that no one — no matter what your circumstances, no matter the cracks in the current system — should have to live below a certain income level," said Liam Wilkinson, public relations strategist at UBI Works. 
Although Canada doesn't currently have a universal basic income, basic income programs do exist for seniors and parents of young children. 
Basic income pilot programs were implemented in Manitoba in 1974, and in 2017 then premier Kathleen Wynne's government introduced the Ontario Basic Income Pilot, a three-year program ultimately cut short by the Ford government in 2018. 
Since the onset of the pandemic, organizations have seen increased calls for the implementation of a national basic income policy, said Wilkinson.
"I think it was unfathomable for me two years ago to see the kind of public support for the policy that I'm seeing now, and I attribute it almost entirely to people's experiences in the pandemic," he said.
The government's swift implementation and delivery of the Canada Emergency Response Benefit (CERB) showed Canadians the possibility of an effective income program, he added.
According to public opinion polls, basic income is seeing higher rates of approval, especially among young people, said Kendal David, co-chair of the Basic Income Canada Youth Network (BICYN). 
While there has also been some political support from all levels of government, including some federal senators, David said it hasn't translated into action.
"We have not always seen the support from Canadians and the support from politicians actually translate into action so far," she said.
Last year, New Democrat MP Leah Gazan tabled M-46, a motion calling for a guaranteed livable basic income which ultimately was defeated in April 2021.
And in September 2020, Liberal MP Julie Dzerowicz introduced a private members' bill, Bill C-273, the first bill to call on the federal finance minister to develop a national basic income strategy. 
This year, David hopes Canadian voters will ask candidates about inequity and basic income, which she said is a tangible response to addressing poverty. 
"I think that there's so much potential for a better society and improved communities that we won't even be able to know until basic income is implemented at national scale." 
The Green Party has been the only federal party to have consistently included basic income as part of their platform. This year, for the first time, the NDP has released a commitment to pursue basic income if elected to form government. 
A proven program
To put more pressure on the parties, a number of Canadian basic income organizations and allies banded together to form the Basic Income Now campaign. Sheila Regehr, chair of the Basic Income Canada Network, said the campaign highlights the "urgent" need for a basic income.  
"This is a proven program. It works for people, it strengthens communities, it's good for the economy," she said.
During the election, Regehr said she encourages voters to ask candidates to reflect on Canada's decades-long programs of income guarantees for seniors and parents of young children.
"Given that we know how effective this can be, given that we know what a lifeline CERB was, don't you think it's time for something permanent?" she said.
With youth making up a large percentage of voters, David said she hopes young people will use their voice to make a difference come Sept. 20.
"While definitely our electoral system is flawed in a lot of ways, I do think it's important that young people show up to the polls," they said. "Voting is a really important option for us to take if we can."
---
More Stories