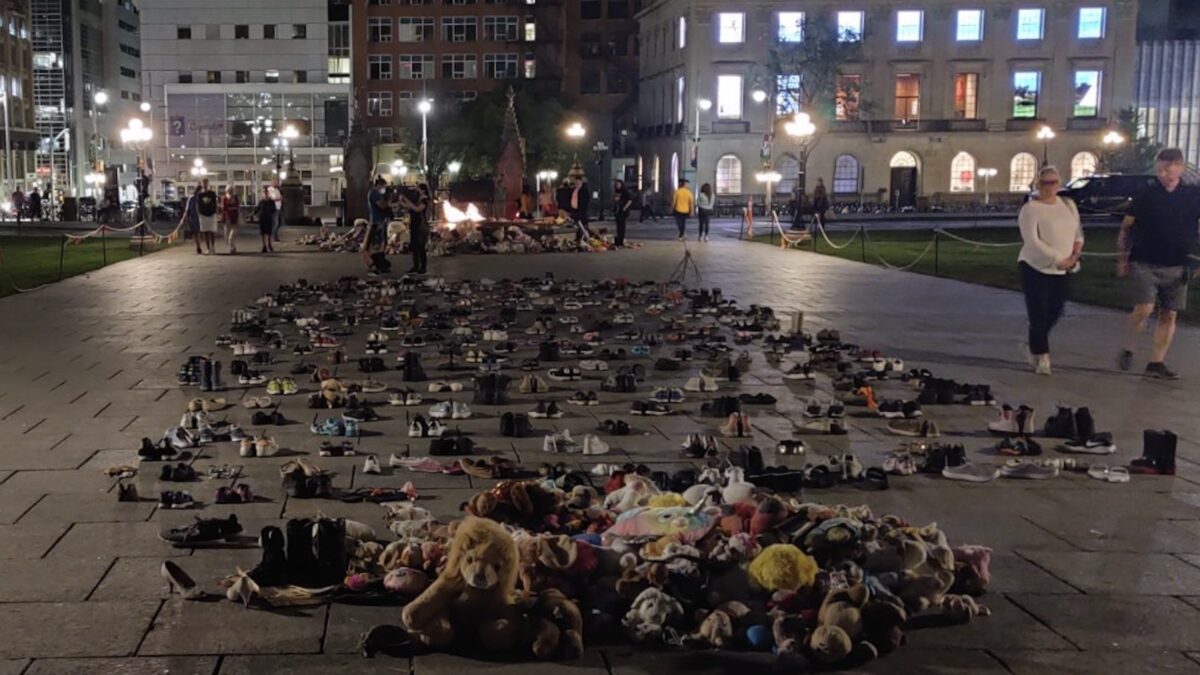 An Indigenous arts group is urging Canadians to observe the first National Day for Truth and Reconciliation as a day of remembrance, like Nov. 11, for the hundreds of lives lost in residential schools.
As Canada marks the first national day Thursday, the Indigenous Arts Collective of Canada is hosting a solemn eagle feather ceremony as part of the official proceedings on Parliament Hill — "Remember Me: A National Day of Remembrance" — to help ensure the first annual commemoration of Truth and Reconciliation is not treated as another conventional holiday.
"We want to do a ceremony like Remembrance Day — A National Day of Remembrance — so that people realize thousands and thousands of children died at these schools. Residential schools did more than take the spirit of the children, it took the lives of these children," said Jenny Sutherland, executive director of the IACC and owner of Misiwe Ni Relations Healing Lodge in Manotick.
Sutherland's lodge, located about 25 kilometres south of Parliament Hill, includes a wooded area that's part of a national "healing forest" network of spaces meant for quiet contemplation "to heal from the intergenerational effects of this trauma" caused by the residential school system.
She said the eagle feather ceremony is meant to contribute to the healing process.
"We want to create a space to honour and mourn for the children, a day to honour and support survivors and facilitate bringing in the non-indigenous community, allowing them to show their support and help bring them to mourn in finding peace and harmony in the nation again," said Sutherland, who comes from the Muskegowuk territory of the Moose Cree First Nation in Northern Ontario.
In 2015, the Truth and Reconciliation Commission proposed 98 "Calls to Action" to "redress the legacy of residential schools and advance the process of Canadian reconciliation."
The 80th Call to Action states: "We call upon the federal government, in collaboration with Aboriginal peoples, to establish, as a statutory holiday, a National Day for Truth and Reconciliation to honour Survivors, their families, and communities, and ensure that public commemoration of the history and legacy of residential schools remains a vital component of the reconciliation process."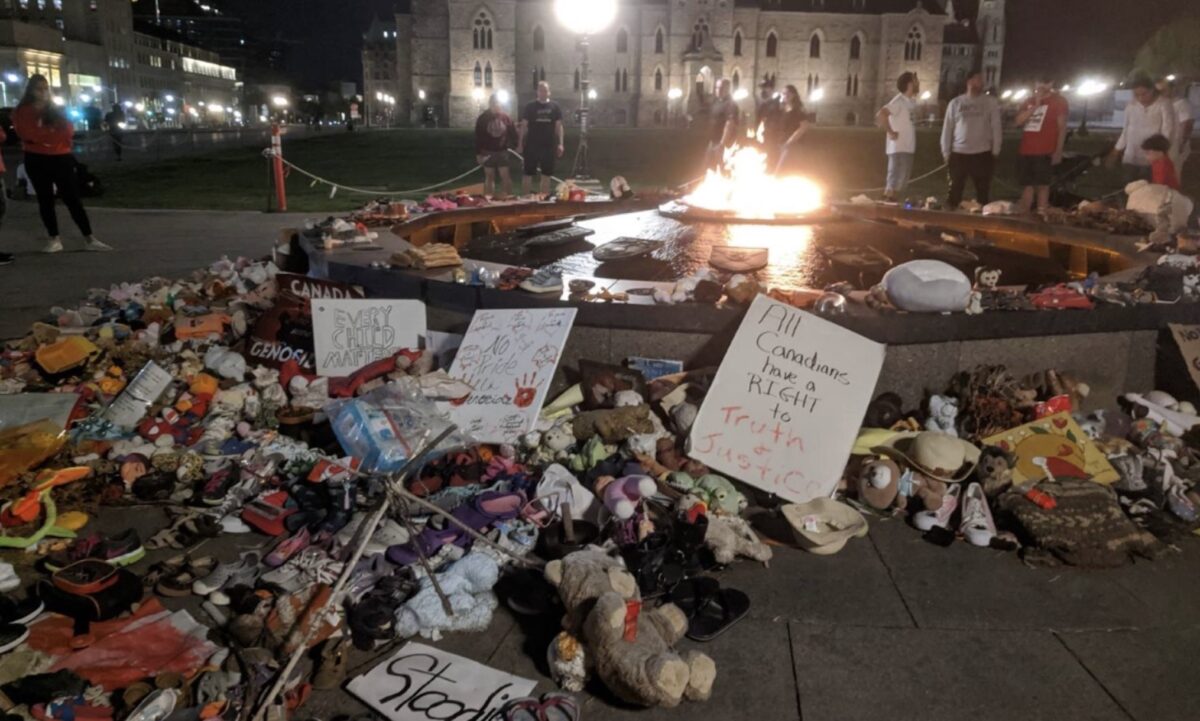 Soon after more than 200 unmarked graves of children were discovered earlier this year at B.C.'s former Kamloops Residential School, Bill C-5 passed creating a National Day for Truth and Reconciliation, to be observed across Canada every Sept. 30.
The event on Parliament Hill Thursday will include the IACC-led eagle feather ceremony to honour survivors for their strength and resilience.
"Eagle is the most valued animal relation because it can fly highest in the sky and the closest to Creator," said Sutherland. "It carries a power and when gifted to another, it is the highest honour one person can receive."
Like a medal given to Canada's military veterans, organizers will be presenting survivors with feathers and "giving them recognition," she said.
Another major event will be held at Beechwood Cemetery in the New Edinburgh area of Ottawa, which is also Canada's National Cemetery. The event is taking place in partnership with The Assembly of Seven Generations, First Nations Child and Family Caring Society and Project of Heart.
Project of Heart started with a teacher looking to connect reconciliation with students, an ongoing project to honour Indigenous children. The Sept. 30 event at the cemetery will showcase thousands of decorated wooden tiles in a "memory labyrinth."
The event, in partnership with the First Nations Child and Family Caring Society, will represent "the first ever full public display of 57,000 tiles made by children and youth across Canada to honour the children who attended residential schools as part of the Project of Heart education program."
A memory labyrinth is a walking path that does not intersect with itself, allowing people to experience a reflective journey of self-discovery. Each tile represents a student, and each student group represents a residential school from the east to the west of Canada.
"People will go across Canada and see the impact of the Residential School Program," said Nicolas McCarthy, director of marketing, communications and community outreach at Beechwood Cemetery and its charitable foundation. "People need to know."
In 2014, a "reconciling history" program started at Beechwood Cemetery after a Great Canadian profile plaque — which features biographies on Canadian historical figures buried at the National Cemetery — failed to acknowledge that Duncan Campbell Scott was the deputy superintendent of the Department of Indian Affairs from 1913 to 1932 and a key architect of the residential schools system.
"We started revisiting the plaques so they were more honest about what was going on at the world at that time and what is going on now," McCarthy said. "We are now the only cemetery on the planet that has genocide written on its plaques.
"The stories were always told but no one ever listened," he said. "For the first time in Canadian history people are stopping and listening long enough for Indigenous communities to share their knowledge."
Sutherland's worry was that the National Day for Truth and Reconciliation would be marked by Canadians like any other holiday rather than prompting them to participate in the work needed to educate themselves.
McCarthy also encourages people to educate themselves on Sept. 30. "Be quiet enough to listen. Remember, the Indigenous school program only closed in 1996."
So far 14,000 people are signed up to attend the Beechwood event.
"Hopefully they will all be social activists demanding change after Sept. 30," he said.
Added Sutherland: "With a compassionate heart, let's use it to be of service to do good in this country and show the community that you're here for us. Let's reconcile our relationships with each other."