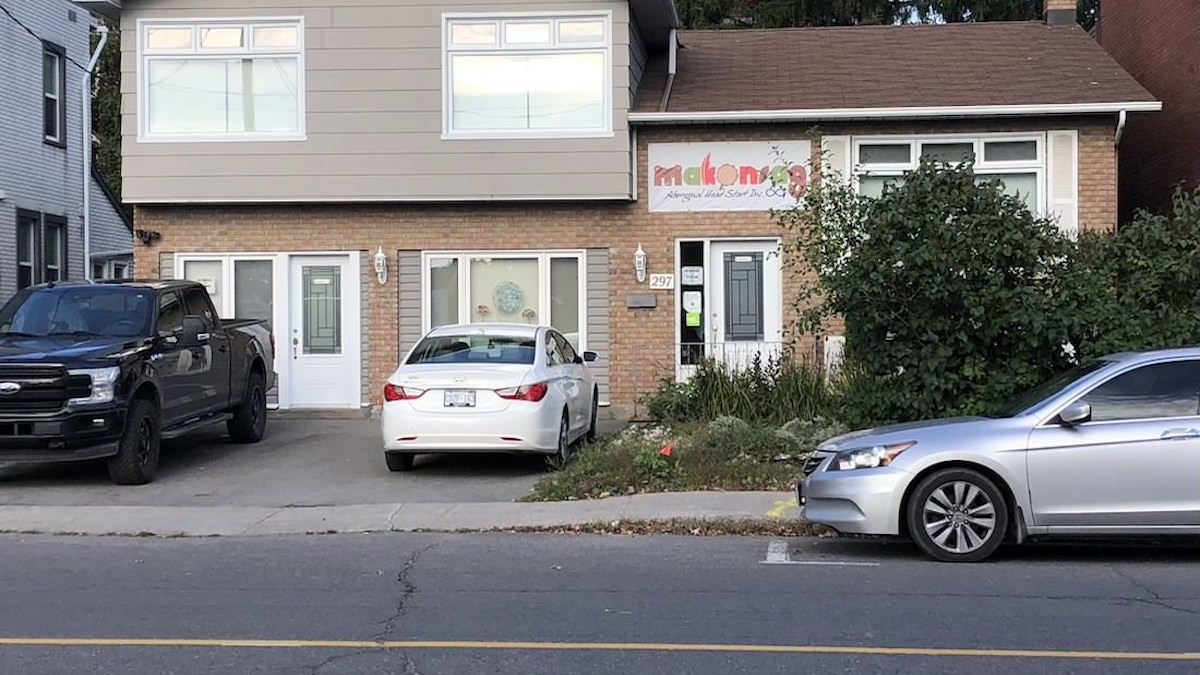 By Aimee Veiner
A local Indigenous preschool is opening a new child-care program in December as a new federal framework is offering almost $2 billion to address generations of neglect and mismanagement of early education among First Nations, Inuit and Métis.
Vanier-based Makonsag Aboriginal Head Start is a preschool for children aged two to six that is subsidized by the federal government as part of the Aboriginal Head Start in Northern and Urban Communities program.
The new program will provide free childcare for Indigenous children from infancy to age six. In this case, the project is being funded by the City of Ottawa and the Ontario government, while Madonsag continues to receive federal funding to support its overall operations.
Makonsag's executive director Brad Evoy said the new program will double the number of childcare spots available for Indigenous children in Ottawa.
Last September, the federal government released the Indigenous Early Learning and Child Care Framework. The goal of the IELCCF is to provide Indigenous children with culturally specific, high-quality education.
As part of the announcement, $1.8 billion in funding was promised for Indigenous early education. Part of that funding will go to Head Start programs like the one offered by Makonsag.
The IELCCF was created in response to a call from action from the Truth and Reconciliation Commission to "develop culturally appropriate early childhood education programs for Aboriginal families."
The Commission was created, in turn, to address the terms of the Indian Residential Schools Settlement Agreement, which aims to address the abuse and harm inflicted on Indigenous children by the residential school system.
A ceremony took place at the Canadian Museum of History in Gatineau on Sept. 30 to honour the names of 2,800 children who died in residential schools.
The IELCCF was developed in collaboration with First Nations, Metis and Inuit organizations across Canada, and is separated into goals and principles specific to each of the three groups.
"I think having distinctions-based frameworks definitely helps us to serve the best interests of the individual communities that they are intended for," said Melissa Pigeau, Makonsag's Indigenous early years manager.
"The reality for Makonsag is that we engage with families and children that are all First Nations that are various nations, Metis with various distinctions, Inuit with various distinctions," Evoy added.
While he does not know yet how much funding Makonsag will receive, Evoy said he would like to use whatever is received to expand language education.
"We've developed a book called A is for Algonquin, which teaches basic and class-related pieces based around the use of Algonquin language," Evoy said. "So we'd love to, for example, expand that kind of series into different languages."
Jonathan Thompson, the director of social development at the Assembly of First Nations, said this funding has been long overdue, as the Head Start programs have not received additional funding for many years.
"There's a general lack of culturally appropriate or specific programs — particularly for children off-reserve," Thompson said.
Allocating the funding will be a difficult task, Thompson explained, as the government does not have accurate data on how many Indigenous children are actually in need of services.
"Even though our estimates are not necessarily grounded in solid data, we do know that it only begins to address the systemic and historical gaps that have existed for years," Thompson said.
The creation of the early learning framework is extremely important for Indigenous communities, Thompson said.
"The early years are critical for identity formation — you know, getting a strong sense of self within their own culture and language," said Thompson. "And I think that really speaks to getting them a really solid grounding to build on as they go through life and currently as they enter into school."
Evoy agrees.
"As an organization, our whole mission is to build up pride in all of our children and all of our nations," Evoy said.
Thompson said that the mechanisms of creating and implementing the new framework have been a step in the right direction for the federal government.
"In the past, it really has been led federally," Thompson said. "But that's changing. (The government) has certainly come a long way and is changing the way they think and how they work with respect to listening to First Nations and (seeing) what their needs are."
Thompson said that he is worried the IELCCF will just sit on a shelf like many other plans that came before it. However, he is also optimistic about its potential impact.
"If it's done right, the framework's goals that First Nations have articulated come to life," Thompson said. "That would be amazing, and I think we would see children set off on the right foot."
---
More Stories