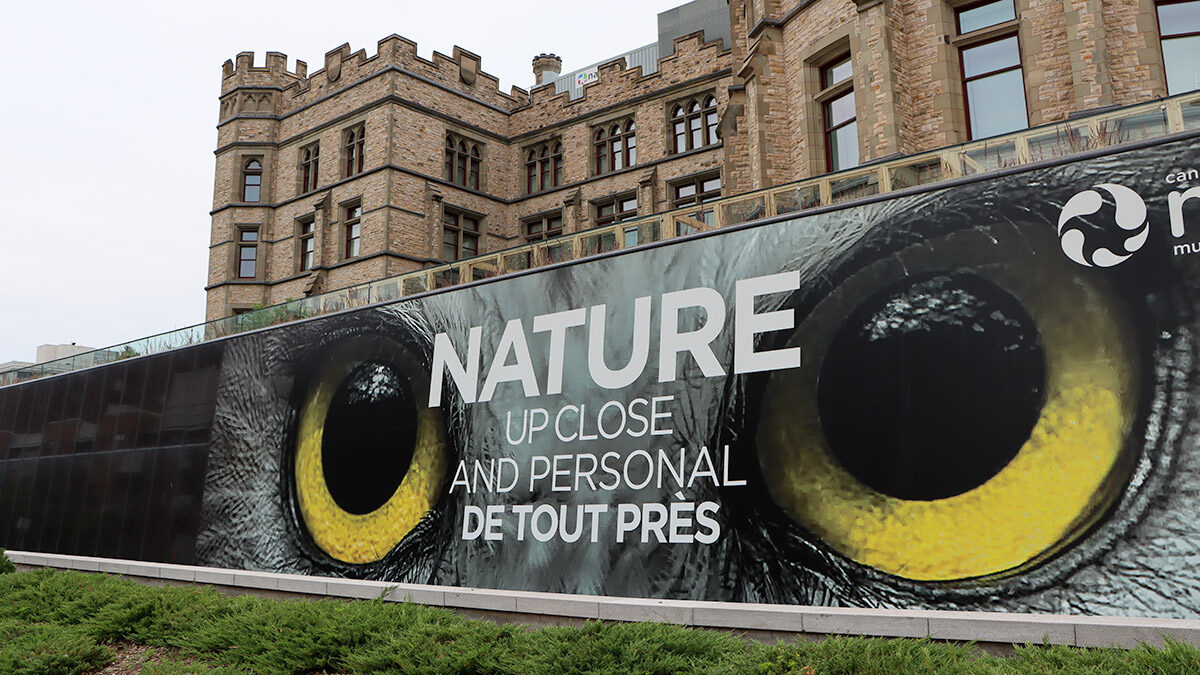 This summer, visitors to the Canadian Museum of Nature will meet some feathery friends at a new outdoor exhibit.
The museum partnered with Little Ray's Nature Centre for the upcoming Owls Rendez-vous display, featuring live owls in outdoor habitats.
Indoor museums will be allowed to open under stage 3 of Ontario's pandemic plan which is currently set to happen on July 21. The exhibit will then remain for three to five years.
The goal of Owls Rendez-vous is to encourage people to understand and appreciate wildlife while contributing to a sustainable future.
"People who are interested in nature, they end up developing a real connection with live animals," said Stacy Wakeford, the museum's director of content.
The exhibit will feature six birds:
Khaleesi, a Eurasian Eagle Owl;
Max, a Great Horned Owl;
Rucker, a Barn Owl;
Juno, a Bald Eagle and
Oberon and Luna, two Snowy Owls.
The bird habitats are being constructed on the outdoor plaza behind the museum. While the space used to be accessible to the public, it is now a private area for the safety of the animals and visitors, said Wakeford.
The spacious habitats will be built from cedar structures and aluminum panels.
"To describe them, for lack of a better term: they look like new modern home construction, with a viewing area at the front," said Paul "Little Ray" Goulet, the founder and owner of Little Ray's Nature Centre.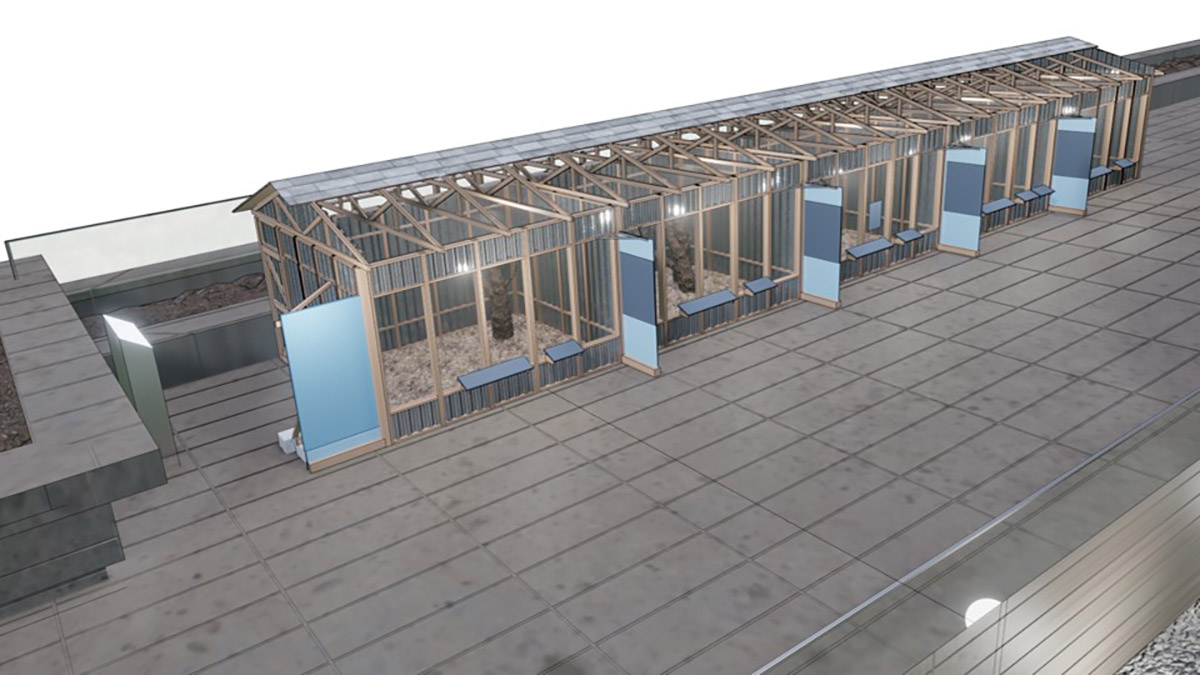 Wakeford said the outdoor owl exhibit addresses any concerns visitors may have about being in enclosed spaces due to the pandemic.
"We wanted to give people an opportunity to experience something outside as part of their visit," she said.
Live animal exhibitions are always popular with museum visitors, said Wakeford.
"If we can incorporate live animals into our exhibitions, it's something that we want to do," she said.
The pandemic presented a unique challenge to the nature museum because there are two sides to its mandate: public education through exhibitions and programs versus research and collections, said Wakeford. She said the museum has closed and reopened to the public three times over the past year, so museum staff have had to focus on modifying safety procedures and developing virtual programs for schools. Reesearch was also severely impacted. Fieldwork was limited due to travel restrictions and scientists didn't have access to the building's collections.
"You can't really take home giant dinosaur bones or 14 million species of plants," said Wakeford.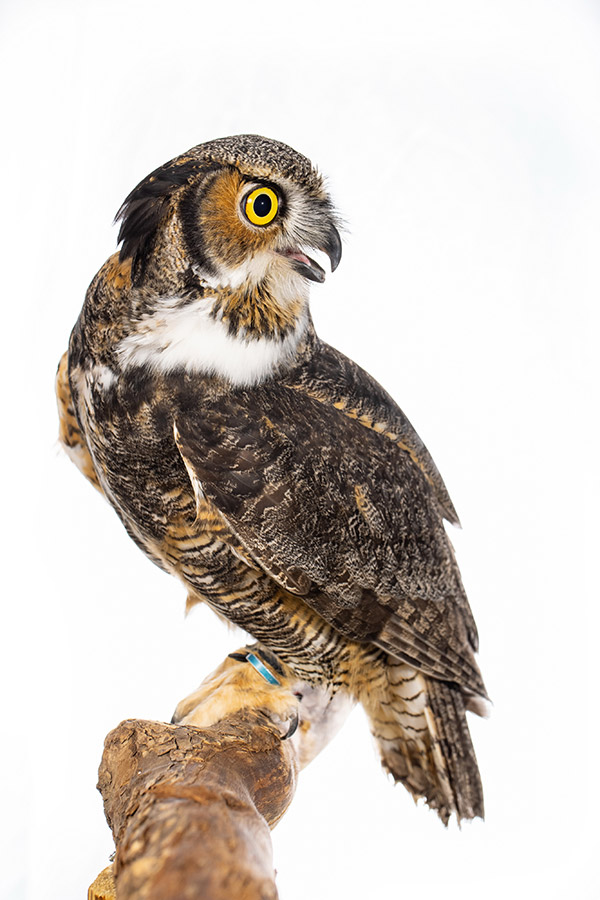 Little Ray's has been struggling with only 25 per cent visitor capacity while maintaining 100 per cent of their expenses, said Goulet. They've borrowed $1.4 million and are looking at a 10-year recovery, he said.
"The good news is we're scrappy and resourceful and we've benefited from a great deal of public support," said Goulet. "This exhibit opening will just be another step in the recovery of both of our organizations from a very difficult year."
The display will inform visitors about what makes each species unique, including where they live in the wild, what their typical diet is and how large they grow. According to Wakeford, there will also be information about their commonalities, including certain physical characteristics, how they raise their young and how they hunt. The exhibit will also explain humans' relationship with animals fostered through cultural activities such as stories and fables.
Goulet said his primary hope for the exhibit is that it creates moments of awe and appreciation for wildlife.
"The first thing we need to do is capture people's love and attention for these animals," said Goulet.
For example, barn owls used to be more common in southern Ontario, but are now an endangered species, he said. He hopes learning about the plight of one animal will inspire visitors to take action to protect other animals, whether it be by moving turtles off the road, planting a pollinator garden, or reducing and recycling waste.
A lot of Little Ray's messaging is designed to empower children as well as adults, said Goulet, and the goal is for Owls Rendez-vous to do the same.
"We want to create young stewards of the environment," he said. "We want kids to understand that they can play a role."
---
More Stories