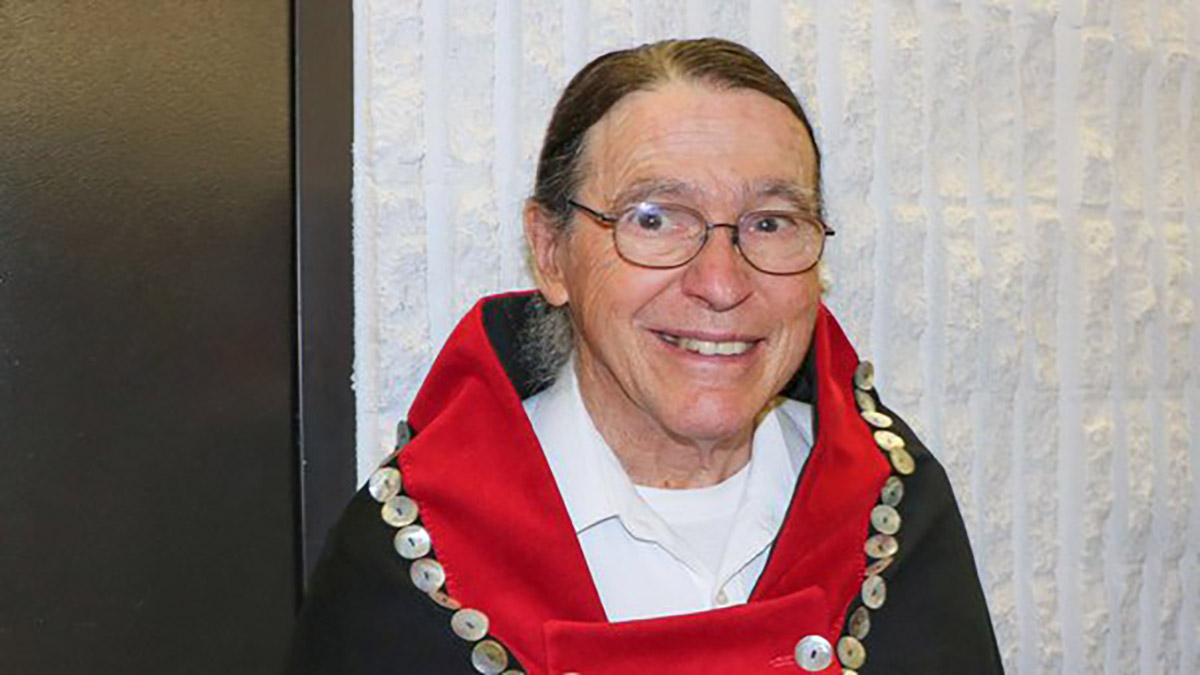 Capital Current continues its occasional series profiling some of the people who are making a difference in our community:
John Medicine Horse Kelly has spent the better part of the past three decades working to preserve and revitalize Indigenous culture through music. Nowadays, he works to create bridges between Indigenous and non-Indigenous communities at Carleton University.
Kelly, from Skidegate, Haida Gwaii, is an adjunct research professor in journalism at Carleton and a member of the university's Centre for Indigenous Research, Culture, Language and Ethics (CIRCLE) as well as Carleton's Indigenous Education Council.
CIRCLE aims to bring Indigenous and non-Indigenous communities at Carleton together, it says, to "foster ethical, balanced, and respectful relationships between researchers and communities."
Sharing music
Through his work at Carleton, Kelly has helped launch a number of initiatives, including Native Drums, a website for Indigenous musicians to share their music with a wider audience. This aspect of Indigenous culture is crucial to creating a greater understanding and appreciation among non-Indigenous people, Kelly said.
"Without (music), culture's severely restricted," Kelly said. "It's part of who we are, music is something that we can't get along without."
Shelby Lisk, a multidisciplinary artist and reporter for TVO's Indigenous hub at Carleton, says misconceptions around Indigenous music often lead to Indigenous musicians feeling as if they are "living between worlds."
"If they make themselves appealing to a white or settler audience, then Indigenous communities may be hurt by them 'selling out,' appropriating or not being true to who they are," she said, "But if they embrace their culture and traditions to make work that is more in line with the art and storytelling from their cultures, often media represents it as juvenile, less sophisticated, or boring."
The wider spread of Indigenous music is just one step towards connecting Indigenous and non-Indigenous communities though, and Kelly is adamant that CIRCLE is far from finished.
The centre has been "more or less inactive" this academic year because COVID-19 has placed restraints on the group's ability to make direct community connections. But Kelly says it plans to resume its activities, though he's not sure when that will be.
"We need more work at Carleton University on bringing together Indigenous people and non-Indigenous people in a respectful manner," he said. "Music and stories, songs, are means of sharing … There's nothing quite as good as that."
---
More Stories