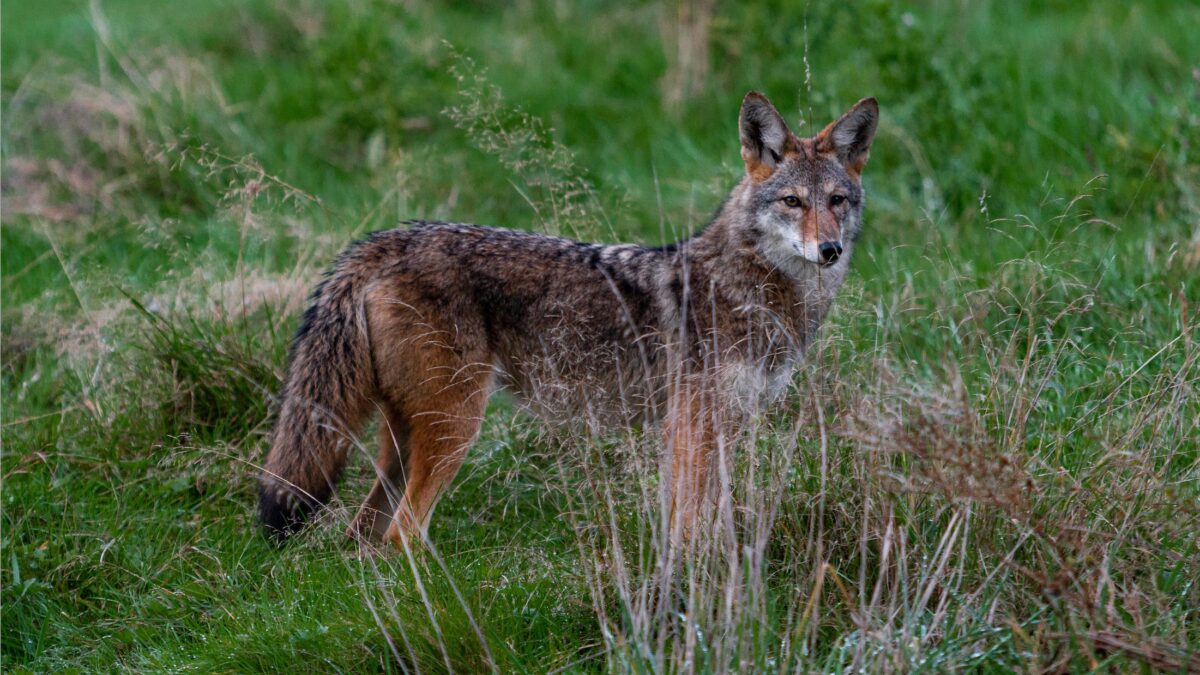 The City of Ottawa is being pressed to overhaul how it deals with urban coyotes after complaints from worried residents recently led wildlife specialists to kill three that were living in McCarthy Woods, in Riverside South Park.
Some residents are frustrated that the city euthanized the animals, saying the coyotes' presence should be better managed so they don't have to be culled.
Coyotes are frequently been spotted in different parts of Ottawa, but River Ward Coun. Riley Brockington says he has never seen "the quantity and volume that [he's] seen this year." The ward has lots of green space on both sides of the Rideau River, including the Central Experimental Farm, where coyotes can thrive. Some family pets have been killed and people report being approached by coyotes, leading to demands for action.
But Brockington, like many others, does not think the solution is killing the animals.
"There needs to be a recognition that [coyotes] are part of our city, of our community, of our ecosystem," he says, adding there's "no battle plan, there's absolutely no coyote management plan that exists."
He recently brought a successful motion to city council to form a Coyote Management Plan and expects one will be created in 2023.
But Liz Wheeler, an animal advocate, says there is already an established blueprint, the city's Wildlife Management Plan. She thinks the recent killings are inhumane and that the situation has been "mismanaged" by the city.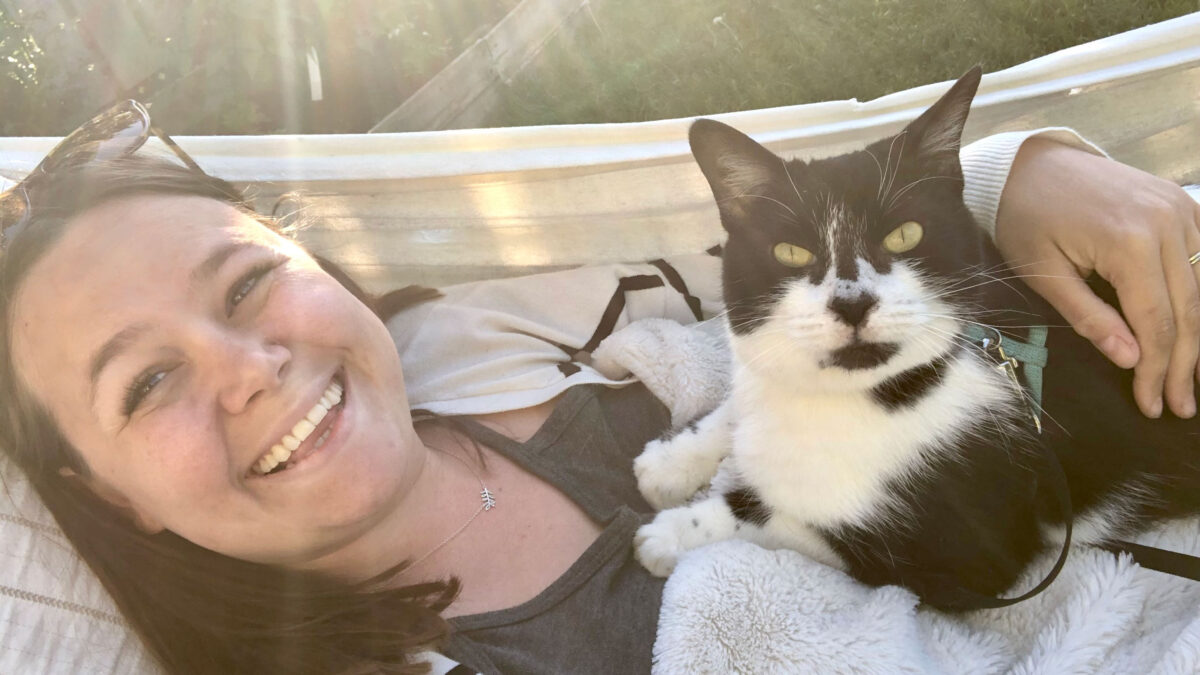 Although not an extensive guide, that plan lists multiple steps the city should take to address coyotes, including: site visits to research coyote behaviour, evaluations of what is attracting them to the area, and ways they can be deterred.
"It's extremely frustrating to me as a member of the public, that I can pull this up on Google in two seconds ... it's already written, it's in black and white … and none of these steps, from a public perspective, have been taken," Wheeler says.
Donna DuBreuil, co-founder of The Ottawa-Carleton Wildlife Centre, echoes Wheeler's concerns. The centre helped the city develop its wildlife management plan in 2013. She says the plan has been ignored.
"They've done nothing really in terms of doing any of the work that should have been done from that strategy. [Ottawa] basically still operates like a sort of 'wild west' kind of town where essentially bullets and traps are the common ways the City of Ottawa deals with wildlife," DuBreuil says.
She said the only way to coexist with coyotes is to educate communities on how to predict where coyotes might be and what to do if you encounter one.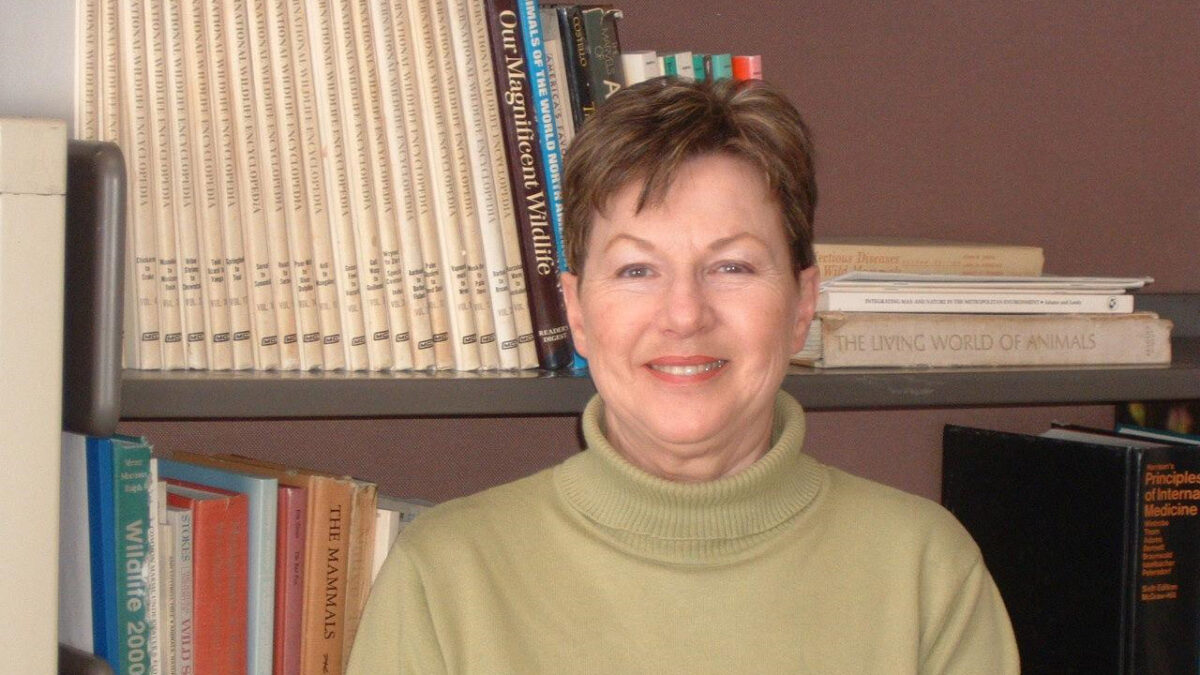 "If coyotes are being seen around property more and more frequently, there's a reason for that," DuBreuil says.
It's easy to predict the habits of these animals, DuBreuil says. When a storm destroys a forest, or a new development destroys a green space, coyotes are forced out of that habitat and often closer to people and urban areas.
Wheeler points to studies by researchers Camilla H. Fox and Christopher M. Papouchis that explain why euthanizing coyotes is ineffective. Once the city has killed a few coyotes, the remaining animals will repopulate and the same issues will occur a few years later.
"[Ottawa] basically still operates like a sort of 'wild west' kind of town where essentially bullets and traps are the common ways the City of Ottawa deals with wildlife."

Donna Dubreuil, Ottawa-Carleton Wildlife Centre
"If the city's management plan is to simply continue to take out 'habituated' coyotes, then they'll be doing it forever. And all they're going to do is having more and more problems," DuBreuil says.
She advocates for more wildlife sensitivity training and hopes the city will consider some of her organization's advice.
The Ottawa Humane Society has also condemned the killing of coyotes. It urges residents to contact councillors and say "we need to prioritize the prevention of coyote encounters not by trapping and euthanizing, but by protecting their natural habitat."
Wheeler is a philanthropy officer for Faunalytics, a non-profit that researches how to protect animals. She took it upon herself to distribute informative door hangers, made by the wildlife charitable group The Fur-Bearers, to the community. She says that educating the public on coyote behaviour and best practices is the only way to learn to coexist.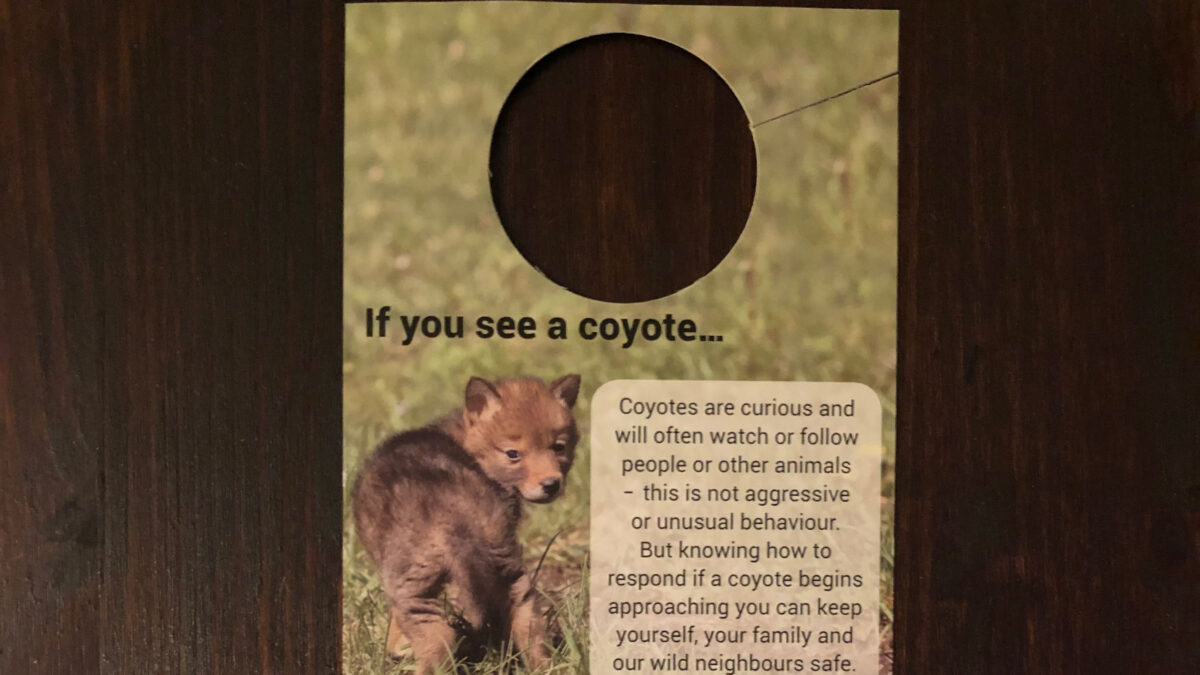 She says this is something she had to take on personally "because there was no support from the municipality."
The door hangers include advice about keeping your animals inside or on a leash, not leaving food or unsecured garbage near your home and being aware of any fruits or berries that may grow on your property because they can attract coyotes.
Wheeler believes Brockington has the best of intentions and supports his motion to create a new coyote management plan, but is skeptical that meaningful action will result.
"It's great that they want to dive deeper into it, but if they're not even willing to take the simple steps that are already written from the City of Ottawa Wildlife Strategy … how can we see that this will be any different?" she asks.
Brockington says there are people in his ward who believe removing coyotes is the best solution, but he hopes the new management plan will ensure no more coyotes have to be killed.
"I do not want, and do not support, any type of call, or mass elimination of the coyote population in my ward, let alone in the City of Ottawa," Brockington says. "The city has its work cut out for it. It certainly can be addressed, it must be addressed."
For more: Coyote Watch Canada has more information about coyotes and what to do if you encounter one.
Coyote safety tips
Be aware when walking through green spaces, especially with small pets. If you encounter a coyote, you should make yourself as big as you can be, wave your arms and shout at the coyote to go away. You can also carry a walking stick to use as a possible deterrent when on walks. More tips can be found on Coyote Watch Canada's site.
CORRECTION: The original version of this story incorrectly identified the maker of the door hangers on wildlife that Liz Wheeler distributed. They were made by the wildlife charity The Fur-Bearers.
---
More Stories