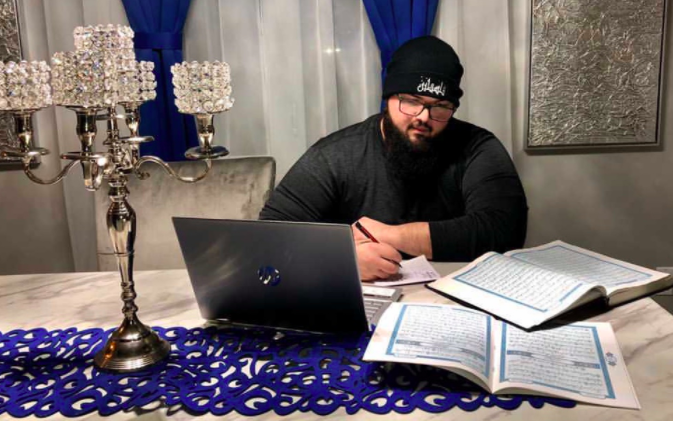 As Ottawa reopens, amid fears of another inevitable lockdown caused by a looming third wave of COVID-19 infection, students are facing another wave of stress. And for international students in the city, other layers of complication can make things even harder.
With their families and support networks scattered around the world, the effects of the pandemic weigh heavily. Some moved online and travelled home, but others did not have that luxury.
Some put their education ahead of home. Some have jobs and other obligations or they didn't have the same freedom to choose where to be because of travel restrictions.
According to the Canadian Alliance of Student Associations, "there are currently about 353,000 international students studying in Canada today, and these students are no stranger to adversity."
In 2019, Ottawa was the 45th best student city in the world as listed by QS Rankings, an influential international publication. Ottawa's ranking helped attract many international students, according to a February 2020 study by CIC News, which tracks trends in immigration.
Ottawa a destination
As well, Canadian policy has helped make Ottawa a major destination for students worldwide.
International students can work part-time during their studies to support themselves financially. After graduation, students are eligible for a work permit that gives graduates the opportunity to stay in Canada and work full-time for three years. After that, they can apply to become permanent residents through Canada's entry express system.  
But these policies have created roadblocks during the pandemic.
Work obligations, along with the bureaucratic "nightmare" of having to renewing a study permit, hindered Tareq Alabadla reunion with his family in the United Arab Emirates. The 23-year-old Palestinian student is studying political science at Carleton University.
"I got homesick … I was supposed to go back, but with the pandemic — and I was renewing my study permit — as an international student, this is your worst nightmare."
When asked whether he would have gone home if he had the choice, Alabadla replied: "Hell yeah… I would do it. I'd see my mom, my dad, my sisters. I would do it."
Alabadla said a major difficulty in living abroad for international students is cultural. In the Middle East, people tend to be very family oriented, he said.
"If you look at Western societies or Eurocentric societies, most of them believe that at the age of 18, you split from your parents… You're independent completely. In other communities across the world, this is not the case," said Alabadla.
He said that is the main reason he would have been willing — if the circumstances had allowed — to learn from a different time zone to be with his family, even if it would have posed a potential distraction from his studies.
"My family comes first, always. I'm getting a degree because that's what I really want to do," he said. "But when it comes to my family, I can always get the degree later – but my family is not going to live forever."
Fiona Wang is a 21 year old a communications and sociology student at the University of Ottawa. She has stayed in Ottawa throughout the pandemic.
"I want to go back, because I'm homesick, (but) it's safer to just stay in Ottawa," said Wang, who is from China. "It's affecting my mental health a lot. I feel a lot of anxiety. It's hard to handle."
Homesick and anxious
Both Wang and Alabadla have also watched as friends travelled home, leaving them behind. "All my close friends went back (to their homes), I have no one to talk to," said Wang.
"I'm bored. I'm lonely. I don't know what to do," said Alabadla. "I want to be with someone who cares about me, have fun with them."
Greg Aulenback, director of strategic initiatives with Carleton's International Student Services Office, said in an email that there are services available at the university to assist international students.
"International students who are studying within Canada are able to access counselling services through Health and Counselling Services. For international students studying in their home country, undergraduate students have access to Empower Me counselling services and we have recently launched International SOS's Emotional Support service to help support all students studying abroad.
"Additionally, we continue to offer the Global PALS (Peer Advisors Lending Support) Program which provides international students with the opportunity to connect with an upper year or graduate student who can provide insights and support as they navigate the social, cultural, and academic transition."
Natalie Ogechi Chukwueke, a fourth-year computer systems engineering student at Carleton, has also stayed in Ottawa during the pandemic. She could not visit her family in Nigeria because it would have had hurt her education, she said.
"It's just easier here than back home because the Wi-Fi there isn't reliable," she said.
But Chukwueke has become accustomed to the distance from her family after years of boarding school before attending university in Ottawa. Living with people from her own culture has also helped.
"It feels like a part of home, because of the way we speak and the music we listen to, our mannerisms, and jokes, as well," she said.
A 'bearable' time
Although the current circumstances are difficult for some, others are finding it easier. Twenty-year-old Palestinian student Ali Farhoud described his stay in Ottawa as "bearable."
Farhoud, who studies mechanical engineering and computer science at the University of Ottawa, took the opportunity to return to his family in Qatar in September after spending most of the pandemic in Ottawa. But he decided to head back to Ottawa later that semester and focus on his studies.
Farhoud said he handles isolation in Ottawa by watching sports more than he ever has before.
"I usually only watch soccer," he said. "Now I watch everything on TV. It's the only thing to do. I became a sports addict."
One challenge faced by Muslim international students was spending Ramadan in Ottawa. The religious holiday that requires Muslims to fast from sunrise to sunset was especially difficult this year, said Farhoud.
"Ramadan was in the middle of a heat wave," he said. "It was so bad."
---
More Stories