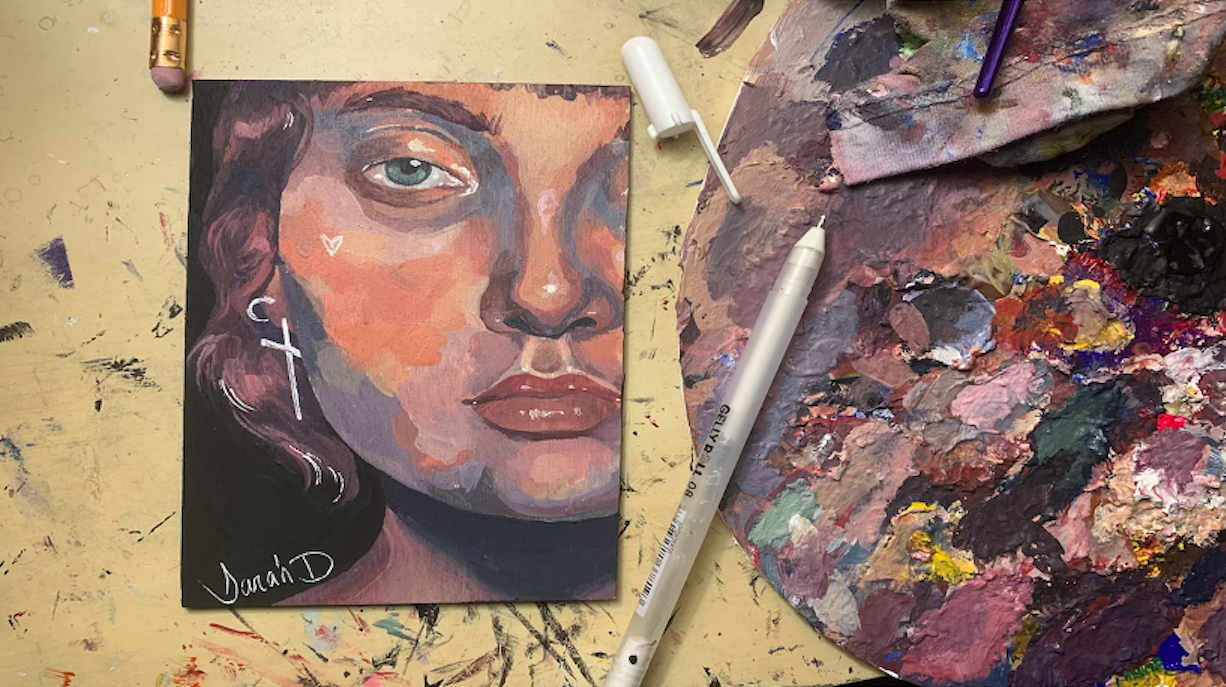 After almost a year filled with uncertainty, fear and loss, COVID-19 continues to have a negative impact on Canadians' mental health. One of the ways people are coping with their emotions is through art therapy.
"The pandemic has brought the mental health conversation forward," said Julia Vlaming, an Ottawa art therapist and registered psychotherapist. "Some people who weren't able to access services or weren't comfortable because of stigma can now do so or are looking to do so."
More people have been reaching out for help through online services. Since many are working and studying from home there has been more flexibility in many people's schedules.
"We're seeing clients that we wouldn't have seen otherwise," she said.
According to Vlaming, the benefits of art therapy are the same as any form of counselling and anyone can benefit from it. Each session is tailored to client needs. Art therapists work with individuals, families, couples or groups with a wide range of challenges.
"Art therapy is a means of self-expression, processing, problem-solving, and sometimes externalizing trauma that doesn't solely rely on verbal communication," she said. "That creative component is a means of connection, that someone's not just staring you in the eye and expecting to talk about what's going on."
Vlaming said she's seen people who make art as a career and some who haven't made it since grade school. She's worked with a variety of clients, her youngest being one year old, the oldest being 100.
"Creating art is what helps. There's a lot of talk about self-care, but not a lot of people put it into practice. And essentially, self-care is just giving up those moments to yourself to say, you matter and need to do something to acknowledge that so that (you) can move forward," she said.
The goal of art therapy is internal healing by combining creativity and psychotherapy to externalize emotions through artwork. Art therapists say it's not about the final product; the process is the point.
"It helps to look back at your past at work and look at your process and look at the path you're on," said Vlaming. "You don't need a diagnosis. You don't need something to be wrong to come to therapy, because it improves their quality of life."
Nineteen-year-old Ottawa artist Sarah Desbiens has used art to cope with the isolation and stress of the pandemic.
After going through a difficult breakup and feeling burnt out from school, Desbiens felt all her emotions bubbling up to the surface.
"I started making art according to the way that I was feeling, and I started making art to express myself. All of those emotions that were hiding in me were coming out," said Desbiens.
"I think it's a great coping mechanism, in that sense. You get the process of the therapeutic art-making and then you get the final piece as a souvenir," she said.
Desbiens describes her art as soft realism. Before the pandemic, she used to use photographs as a reference for her art. She set expectations for herself to make her paintings look accurate and match the proportions.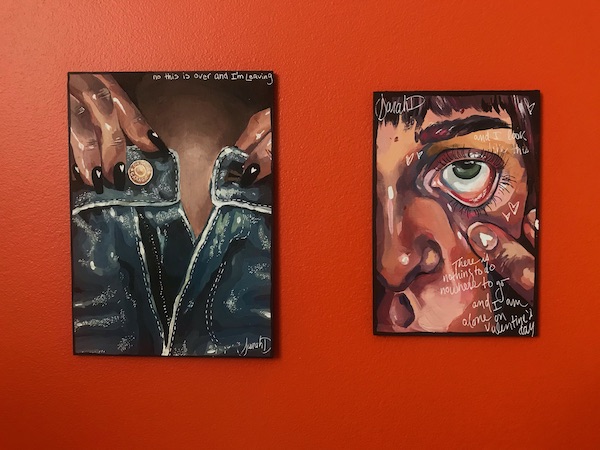 "That was kind of draining because when you do that, you put a tremendous amount of pressure on yourself to make the thing perfect," said Desbiens.
Now, she says her process is more chaotic. She grabs her brushes; her acrylic paints and a small piece of wood then sits down at her desk. She paints using a variety of colours and mixes them as she goes. She doesn't care about accuracy; it's all about the process and what feels right to her.
"I've learned that it's OK not to be perfect, and not to make only perfect art. It's OK to just do things for the sake of doing them," said Desbiens. "Even if the final product is not objectively good, it's a representation of the way that I felt in that moment."
Maxim-Emanuelle Dubois, a third-year Carleton University student in the interactive multimedia and design program also uses art to help her mental health.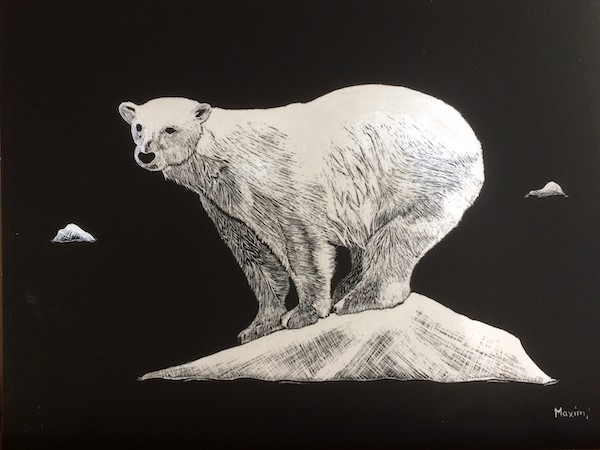 "I don't really think about anything when I draw," she said. "I think that in itself does help mental health because it can take you away from whatever you're going through and just, like, make you focus on that."
Dubois uses different art mediums and describes her art style as realistic. She takes inspiration from social media and then modifies it based on the supplies she has available whether it's a pencil or her tablet.
"I'm able to be creative and just create things that I find nice," said Dubois. "I'm able to turn something that isn't really related to art into art."
"Even if it's not what they think is best or if it's not up to their standard," she said, "I think everyone can do it."
---
More Stories