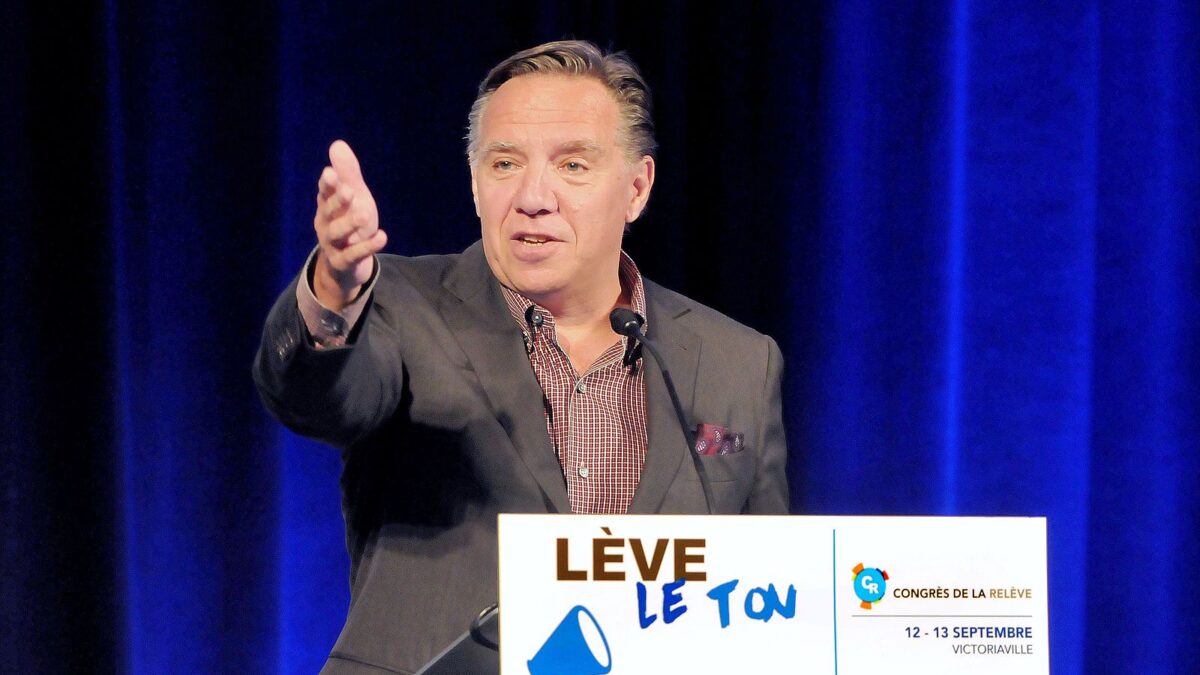 As the Quebec provincial election approaches, Premier François Legault's party holds a comfortable 16-point advantage over his primary challengers.
This lead comes despite the fact that three in-five voters say the government has done a poor job addressing inflation and the over-burdened health-care system.
A recently released Angus Reid poll also found significant concern over the government's handling of the environment (59 per cent), seniors care (73 per cent) and housing affordability (75 per cent).
The cost of living is the top concern for Quebecers, the poll found, followed closely by health care woes. Doctor shortages and long wait times have hampered the province's system.
More than 35 per cent say they would vote for the governing party if an election were held tomorrow – while 19 per cent say this for the upstart Conservative Party of Quebec and 18 per cent for the Liberals.
The election is to take place on Oct. 3. At present the governing Coalition Avenir Quebec (CAQ) holds a majority in the National Assembly.
The Reid poll was conducted in an online survey from June 7-13 among a representative randomized sample of 1,211. The Angus Reid Institute is a national, non-profit, non-partisan public opinion research foundation.
The CAQ scored strongly on its handling of the economy, with 52 per cent of residents approving. Two-in-five (41 per cent) say the CAQ has handled the deficit well.
Economic growth in the province has been stronger than expected for 2021/22, and Quebec has revised its projected deficit to $4.6 billion from an initial estimate of $7.4 billion.
Aside from the cost of living and health care, concerns among voters also varied significantly along generational lines.
Young people were far more concerned about climate change, men younger than 55 showed the most concern for the economy, and those over 54 were significantly more focused on senior care.
The CAQ has spent most of their mandate since a late 2018 election victory leading the province through the COVID-19 pandemic and has been the focus of controversy nationwide over Bill 96.
Adopted May 23 in the final weeks of Quebec's 42nd legislature, Bill 96 contains 200 clauses — major and minor — which the government says will reinforce the use of French in all areas of Quebec life: from the courts and education system to municipalities and even birth and death certificates.
Despite concerns that the laws would restrict access to essential services for anglophones and Indigenous people, 56 per cent of Quebecers indicated they support Bill 96 in the survey, with 44 per cent opposing it. However, the opposition parties are united in their opposition, with 90 per cent of would-be Liberal voters and 72 per cent of those intending to support the Conservatives opposing it.
Another recent survey from Leger found that 57 per cent of Quebecers feel that Bill 96 requires amendments to protect English speakers who are seeking health care and social services.
Legault has defended the legislation by stating that those worried about access to health care and social services are victims of "disinformation" and citing statistics showing declining numbers of Quebec households and workplaces where French is spoken.
---
More Stories