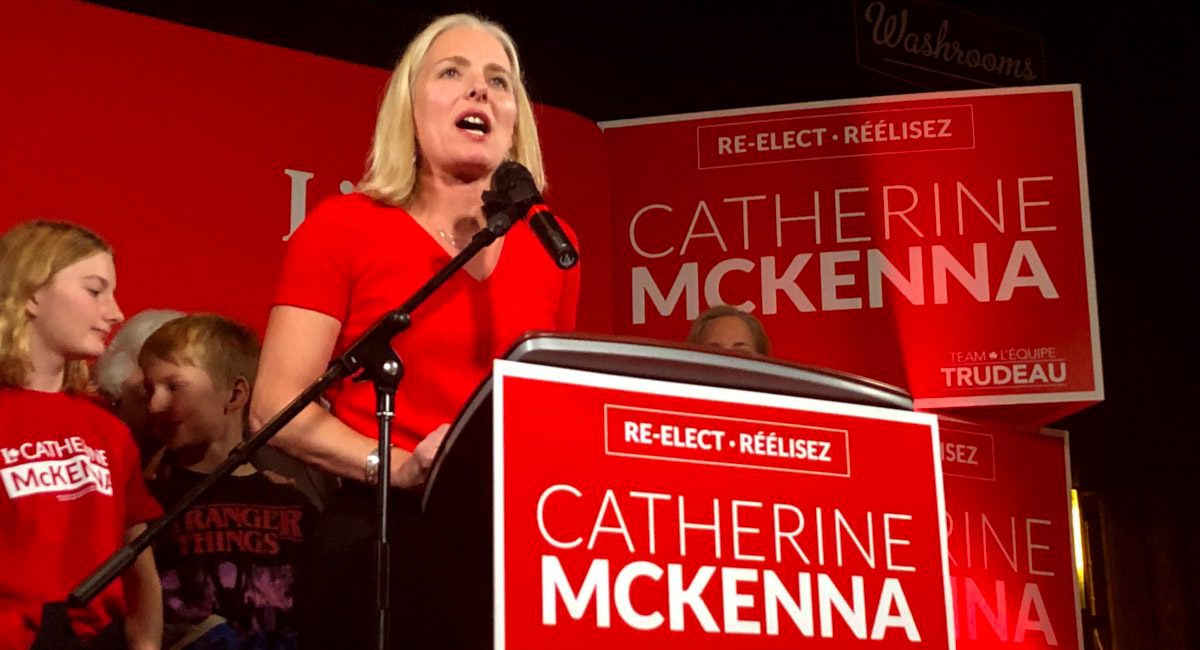 As the polls closed across the country, the Liberals held onto power but fell about a dozen seats short of a majority government. The party also saw its share of the popular vote drop to around 33 per cent, several points lower that in 2015.
As of around 7 a.m., Andrew Scheer's Conservatives had 122 seats, leading and elected, also with about 34 per cent of the popular vote. The NDP was elected or leading in 25 ridings, far short of the 39 seats the party had when Parliament was dissolved.
The surprising Bloc Quebecois, however, has 32 on their score sheet and the Greens were elected and/or leading in three.
People's Party of Canada Leader Maxime Bernier lost his race in Beauce to a Conservative. Trudeau has won his Papineau seat; Andrew Scheer held onto his riding in Saskatchewan and Yves-François Blanchet won his seat. Green leader Elizabeth May won her riding easily while NDP leader Jagmeet Singh held off Conservative challenger Jay Shin.
Trudeau told a crowd in his Montreal riding that he believed Canadians "rejected cuts and austerity and they voted in favour of a progressive agenda and strong action on climate change."
But Scheer, whose party boosted its seat count to 122 and won the popular vote nationwide by a slight margin, predicted the Liberal minority won't last long.
"Tonight, Conservatives have put Justin Trudeau on notice," he told a crowd in his Regina riding. "Mr. Trudeau, when your government falls, Conservatives will be ready and we will win."
Before the ballots were counted across the country, polls showed the two main parties running neck and neck with minority government seemingly in the cards.
Much of the Liberal front bench is headed back to Ottawa, including ministers such as Seamus O'Regan in St. John's South—Mount Pearl, Lawrence MacAulay in Cardigan and Dominic LeBlanc in Beausejour in New Brunswick.
However key Liberal minister Ralph Goodale lost a tough fight in his Saskatchewan riding after serving in Parliament for more than 25 years. And former Liberal natural resources minister Amerjit Sohi was defeated in his Edmonton-Sherwood Park riding by Conservative Tim Uppal. Calgary Centre's Liberal MP Kent Hehr was also defeated.
The Liberal party doesn't have a seat in Alberta or Saskatchewan.
Jane Philpott who left the government over the SNC Lavalin affair, lost her bid for election as an independent. Her riding of Markham-Stouffville was won by Liberal Helena Jaczek. Philpott's colleague Jody Wilson-Raybould won a close contest in her Vancouver Granville riding. Meanwhile Tory deputy leader Lisa Raitt lost to former Olympian and Liberal candidate Adam van Koeverden.
The campaign which was launched on Sept. 11 has been a tight and divisive race. The latest public opinion surveys were divided on which party is in the lead. CBC Poll Tracker reported a slight Liberal lead with 32 per cent of the popular vote, the Conservatives close behind at 31.6 per cent. An Oct. 20 Ipsos poll showed the Conservatives were in the lead with 33 per cent of the national popular vote, and the Liberals at 31 per cent.
The Conservatives led throughout the campaign in western Canada and they held that ground Monday night. The Liberals were dominant in Central Canada, particularly in the big cities of Toronto, which they swept, and in Montreal. In Atlantic Canada, the Liberals lost seats while the Tories elected six, the NDP one and the Greens one.
The last 40 days
Here are some of the significant moments from the 40-day campaign.
Liberal leader Justin Trudeau was bruised after the emergence of a photo that showed him wearing "brownface" while teaching at a Vancouver private school in 2001. The photo, first reported by Time magazine Sept. 18, was taken at an "Arabian Nights"-themed party at West Point Grey Academy where the then-29-year-old Trudeau worked.
On Sept. 29, the Liberals called for an investigation of Conservative leader Andrew Scheer's insurance credentials after questions around his resume arose. A biography on the party's website says he was as an insurance broker. Scheer said he received accreditation, but "left the office before the licensing process was finalized." Scheer was under fire again in early October when it emerged that he failed to disclose that he is a dual citizen of Canada and the United States.
NDP Leader Jagmeet Singh started off the election campaign with low expectations, and quickly exceeded them. Singh came out of the election as the most favoured leader, Abacus Data reports. His popularity increased from a 25 per cent positive image mid-September to a 40 per cent positive image on the final day of the campaign. But the party still lost roughly 15 seats.
With a resurgence of Green support and climate change as a hot-button issue, Green leader Elizabeth May had high hopes for the 2019 election campaign. Since the devastating results of the 2015 election, the Green Party has seen increased support federally and especially provincially. The party managed to snag a second seat in the House of Commons in the spring by-election.
When Parliament was dissolved Sept. 11 there were 177 Liberal MPs, 95 Conservative MPs, 39 NDP MPs, 10 Bloc Quebecois MPs, 2 Green Party MPs, 1 People's Party MP, 1 Co-operative Commonwealth Federation MP, 8 independents and 5 vacant seats (see graphic for details).
Percentage of seats vs percentage of popular vote in 2015
---