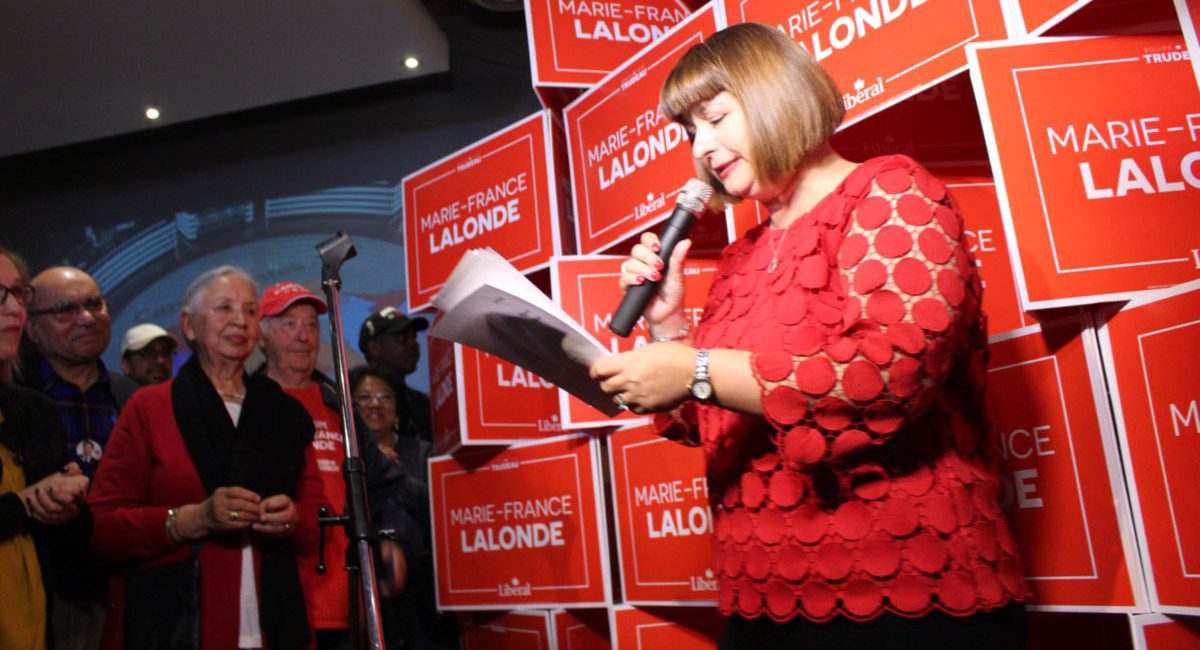 Incumbent parties won back their Ottawa ridings Monday, with the Liberals winning seven and the Conservatives holding onto one.
In Ottawa Centre, Liberal Catherine McKenna beat out the NDP's Emilie Taman and Conservative Carol Clemenhagen.
In Ottawa South, Liberal incumbent David McGuinty sailed to an easy win over second-place Conservative candidate Eli Tannis and NDP contender Morgan Gay.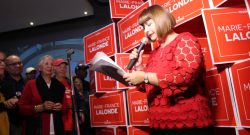 In Orleans, Liberal candidate Marie-France Lalonde took the seat by a wide margin over runner-up Conservative contender David Bertschi and third-place finisher Jacqui Wiens of the NDP. The riding was previously held by Liberal MP Andrew Leslie, who decided not to seek re-election.
In Nepean, Liberal incumbent Chandra Arya retained his seat against runner-up Conservative challenger Brian St. Louis. NDP candidate Zaff Ansari finished third.
In Ottawa-Vanier, Liberal Mona Fortier won a riding that has only elected Liberals since it was established federally in 1974.
In Ottawa West-Nepean, Liberal incumbent Anita Vandenbeld won by a clear margin over Conservative candidate Abdul Abdi, while the NDP's Angella MacEwan finished third.
In Kanata-Carleton, Liberal Karen McCrimmon held off Conservative challenger Justina McCaffrey.
Meanwhile, Conservative incumbent Pierre Poilievre won re-election in Carleton. Poilievre was first elected in 2004, when the riding was called Nepean-Carleton.
In the ridings on the Quebec side of the Ottawa-Gatineau area, Liberal Greg Fergus held onto his seat in Hull-Aylmer and Liberal incumbent Steven MacKinnon was re-elected in Gatineau.
Ottawa Centre
In Ottawa Centre, supporters cheered as CTV declared McKenna the winner.
Julie Stock and Doug Dolinski were at the the Craft Beer House on Bank Street to show their support.
They said when they voted in advance polls they supported McKenna as a local candidate and not necessarily for the party at a federal level. Both said they noted a difference in attitude in the local race compared to at the federal level. Locally, they felt the campaign was quite civil but nationally it was not.
"There was mud-slinging," Stock said. She said she felt the candidates seemed "well presented and credible" at the local level.
"I think Catherine is part of the future," Dolinski said. "She had a difficult portfolio and I think she did a good job with it."
Ottawa-Centre had one of the highest voter turnouts on the country in the 2015 election: About 82 per cent of registered voters turned out. The riding was held by the NDP until McKenna won it in the last election.
Orleans
Marie-France Lalonde arrived at her appreciation party at Occo Kitchen on Innes Road immediately following the results.
"I couldn't sit by and let Andrew Scheer and his conservative party do to Canada what Doug Ford is doing to Ontario," said Lalonde in a speech at the after party. "I will never forget the conversations I've had on doorsteps in the last few months. Conversations with people who were filled with anxiety and uncertainty at the prospect of a Conservative government. This campaign has been about those conversations."
"Health care, support for families and seniors, the environment, their [Orléans residents] voices were the fuel I needed to keep fighting and to win this campaign," she said.
Carleton
In Carleton, it was Round Two of the Poilievre-Rodgers battle on election night, as Tory incumbent Pierre Poilievre and Liberal challenger Chris Rodgers faced off against each other for a second time.
In the end, Poilievre emerged victorious, though once again, Rodgers gave him a run for his money.
Poilievre arrived at his victory party close to midnight and was met with a cheering and enthusiastic crowd.
In a moving victory speech, Poilievre appeared to come close to tears as he thanked the crowd for their support.
"I want to thank my wife (Ananda). Over the last year, we had a beautiful baby, she's just walking and soon she will be door knocking," he said to an enthusiastic crowd.
Poilievre also thanked his leader Andrew Scheer.
"The Canadian people have given up the mandate for a strong (opposition) to hold the government accountable, advance the promises we made and we will always remember we are here to advance the interests of the people and not the powerful. It's been the honour of my life to serve you."
The pair faced off against each other in 2015, with Rodgers giving the popular, albeit scrappy, incumbent a run for his money – and a real scare at the polls. The close race was certainly unexpected to many and neither side took anything for granted this time around.
Sensing a possible victory, the Liberals, sent some big names into the Carleton riding, including Prime Minister Justin Trudeau, who made two appearances, and finance minster Bill Morneau – both frequent targets of Poilievre's political ire.
Voting
Earlier Monday, candidates made last ditch efforts to attract support, with fresh signs dotting intersections and the landscape around many polling stations, and robocalls sent from several candidates to voters in their ridings.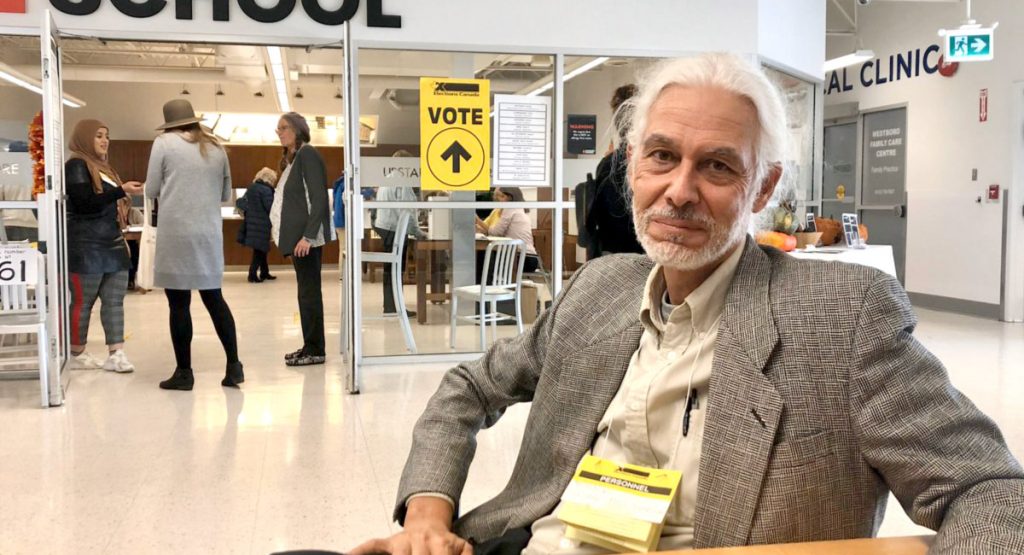 Mark Morton is a first-time volunteer and supervisor at the polling station on the second level of the Real Canadian Superstore on Richmond Rd. He said he was inspired by some friends who have volunteered in the past.
"I love it," Morton said of the experience. "It's so much fun."
Morton says Canadians might be surprised with all the behind the scenes that happens on voting day. He says he has gained a lot of insights on the quick pace of training and getting teams ready for election day and the magnitude of how many polling stations there are across Canada.
Don Shesnicky and his daughter Lily Inskip-Shesnicky are also constituents in Ottawa Centre. They went out and voted at their polling station at Corpus Christi Elementary School in the Glebe. They felt it was their democratic duty.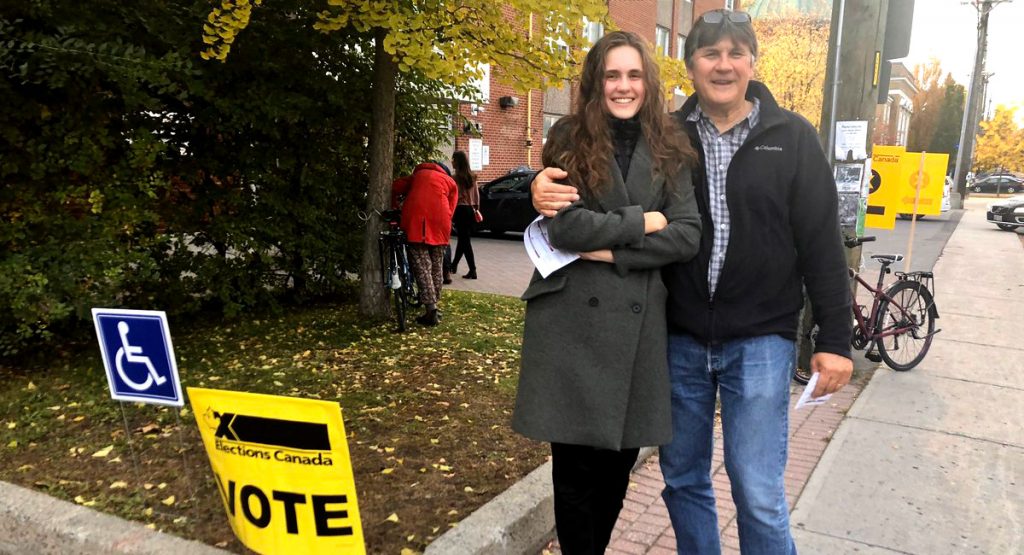 "Democracy is not a spectator sport," Shesnicky says. His daughter said she didn't notice the campaign other than candidate signs and a few flyers. Shesnicky said he is very excited for the elections signs to come down down. He said he doesn't like all the single use plastic and would like to see signs phased out.
In Orleans, 19-year-old Will Cudmore was voting for the first time at the Community Pentecostal Church. He said he felt like he had to vote. "When you have the choice to do so, you have to take advantage," he said.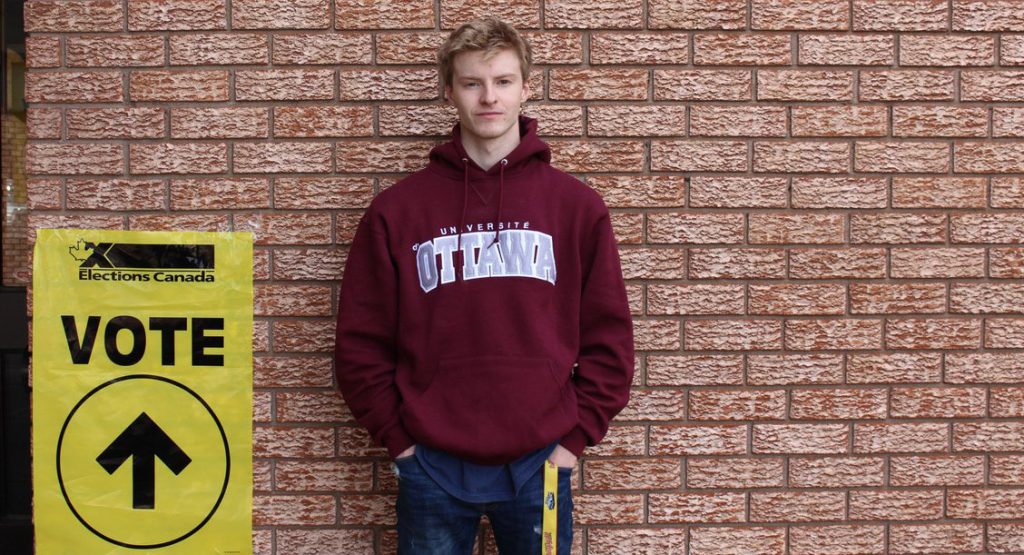 Luisa Lawson and Jaymie Albert agreed with Cudmore and say they feel voting is part of their "civic duty." Both Lawson and Albert were impressed with how "seamless and easy" the voting process was.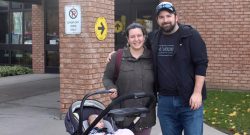 Turnout
Elections Canada said 27.4 million people are eligible to vote in the federal election. An estimated 4.7 million voted in advance polls earlier this month. According to the Ottawa Sun, advance poll turnout was highest in Carleton, Orléans and Ottawa Centre.
In 2015 the national turnout was 68.3 per cent, the highest turnout since the 1993 election that brought Jean Chrétien to power. In 2015, seven of the eight Ottawa ridings were won by Liberals, as were the three Quebec ridings that are part of the national capital area. The lone Conservative winner in that race was Poilievre.
Federal leaders spent Sunday, the final hours of the 40-day campaign, in B.C. vying for the votes that could play a significant role in determining Canada's next government. B.C. is the province with the most seats west of Ontario and had a number ridings deemed competitive.
Final polls showed a tight race, with the Liberal and Conservative parties neck-and-neck at about 30 per cent. CBC Poll Tracker projected a 48 per cent chance the Liberals would win the most seats, but not enough for a majority government.
Poll tracking sites 338canada.com and Politico also showed a very tight race.
Makeup of Parliament when election was called
When Parliament was dissolved there were 177 Liberal MPs, 95 Conservative MPs, 39 NDP MPs, 10 Bloc Quebecois MPs, 2 Green Party MPs, 1 People's Party MP, 1 Co-operative Commonwealth Federation MP, 8 independents and 5 vacant seats (see graphic for details).
Percentage of seats vs percentage of popular vote in 2015
---
More Stories