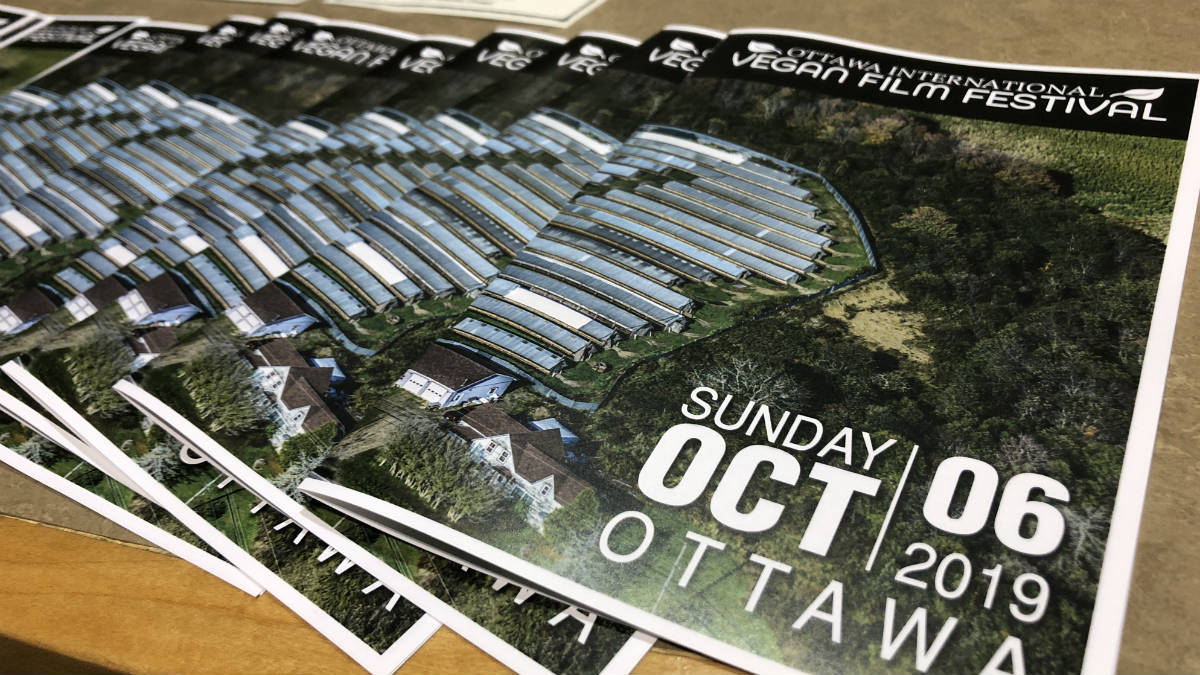 About 100 vegan and vegan-curious people attended the second annual Ottawa International Vegan Film Festival at Ben Franklin Place in Nepean on Oct. 6 to see a selection of the best vegan-themed films of the year.
And if the festival's founder follows through on his plans, the event — which has already had some international exposure, including screenings in Berlin in May — is about to ramp up its global profile.
Shawn Stratton says his vision for the future of the festival, which he calls the first of its kind, is to make it a touring spectacle with stops in major cities around the world.
"There's no reason this can't be in every city in the world," says Stratton, who has organized a February screening in South Carolina. "There are vegans everywhere."
The festival coincides with a global rise in veganism, with more people becoming aware of the impact of animal farming on the environment, animal welfare, and their own health.
In fact, according to Google Trends, use of the search term "vegan" has more than doubled globally in the last five years. Canadians were the fourth-highest users of the search term around the world.
At this year's festival, Bucking Tradition, directed by U.S. filmmaker Sharon Boeckle, won Best Overall Film and Best Film for Animal Advocacy. The film explores the history of animal mistreatment within rodeos.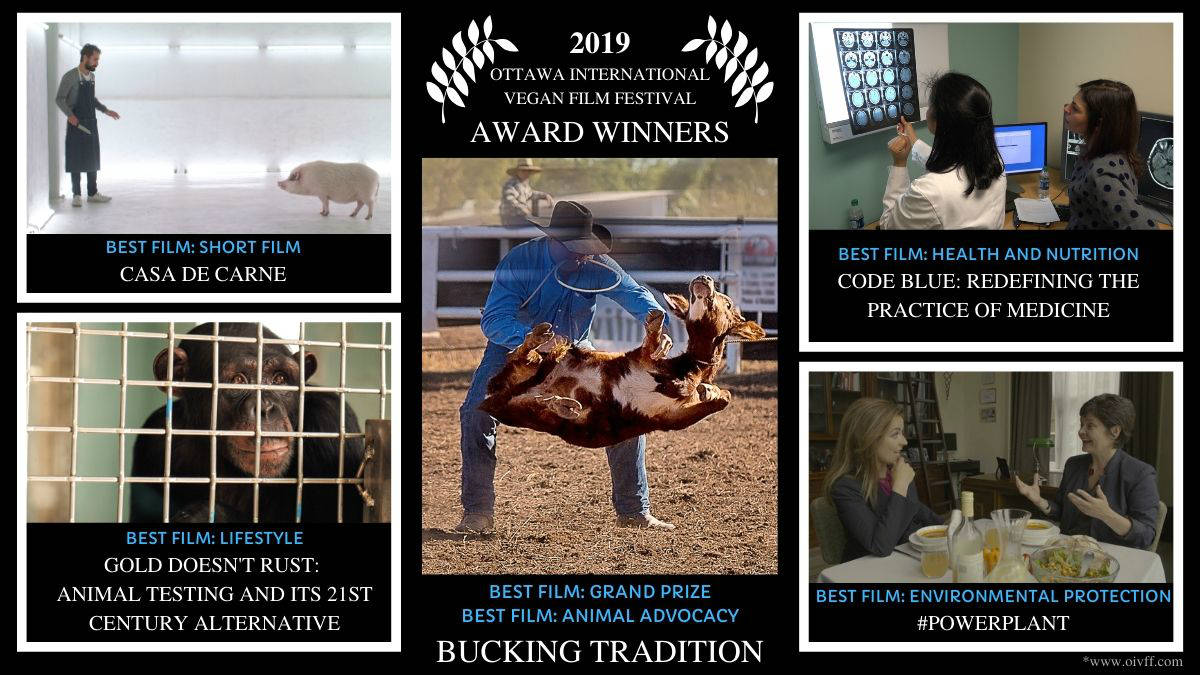 Casa de Carne (Meat House) won Best Short Film. It's a two-minute film about a diner in a fictional restaurant who finds out he must slaughter his own meal. U.S. director Dustin Brown says he made the film to make people think about their everyday choices.
"Casa de Carne is a film that raises deep questions," he says. "Now more than ever, we need stories that expand our circle of empathy and allow us to see the world through a more compassionate lens."
Other winners included #Powerplant (Netherlands) for the Environmental Protection category, Code Blue: Redefining the Practice of Medicine (U.S.) for the Health and Nutrition category, and Gold Doesn't Rust: Animal testing and its 21st Century Alternative (U.S.) for the Lifestyle category.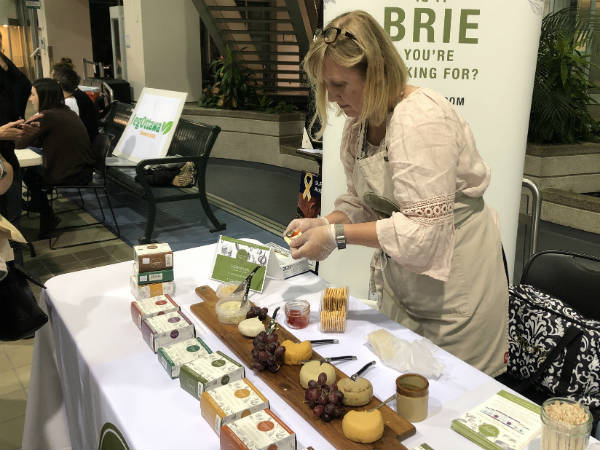 The event began an hour before the first screening with vendors serving selections of vegan food. Vegan cashew-cheese company Fauxmagerie Zengarry offered a variety of vegan spreads, Copper Branch restaurant served hot vegan meals, and Strawberry Blonde Bakery quickly sold out of its vegan desserts.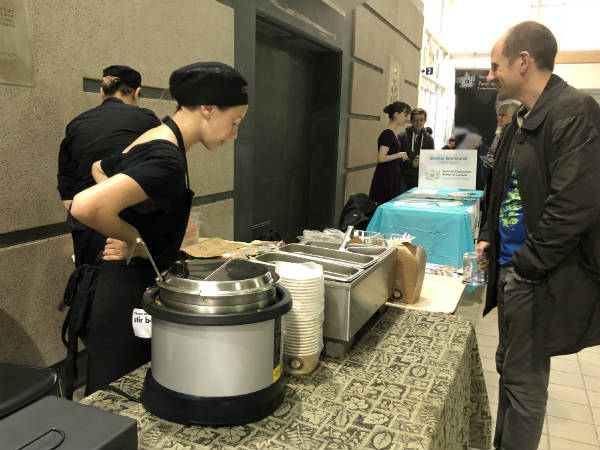 Screening kicked off at 7 p.m. with The Farm in My Backyard, a film by Canadian Jo-Anne McArthur about the perils of the mink fur farming industry. The film's editor, Kelly Guerin, says vegan filmmaking is critical.
"The way we raise animals for food is no longer just a concern of those who care about animal welfare. These deeply unnatural systems have grown so large… they have seeped into nearly every aspect of our once-separate human lives," says Guerin.
"As filmmakers, our task is to get as close as we can to this emerging reality and highlight the stories of those currently living it — humans and animals alike."
Stratton, a vegan since 2015, says documentaries were one of the main reasons he and his wife became vegan.
"So many vegan people have been impacted by documentaries, but it's not just one that changes everybody. So, if I can expose more people to these films, there are probably more switches that will go off," he says.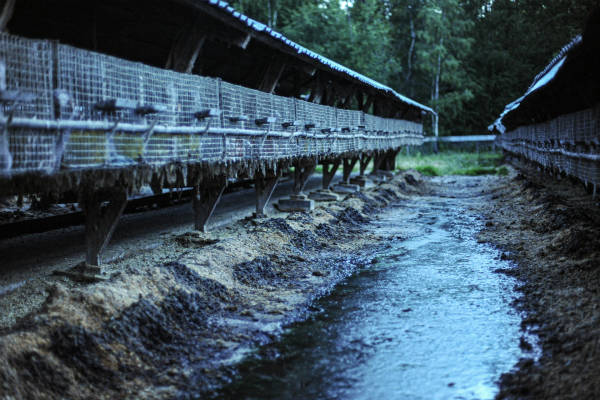 Lucie Tsai, an Ottawa vegan activist, says film festivals such as the OIVFF increase motivation for activism.
"I think people are genuinely compassionate, but sometimes we need a little nudge to become more active and spread the word," she says.
"I think veganism is a beautiful way of thinking, a philosophy of not hurting anyone, meaning our animal cousins. They're deserving of the same kind of compassion we give to each other."
Stratton says he plans to expand the festival by licensing it globally and growing it each year, starting with a scheduled world tour where most of the same films screened in Ottawa will be shown.
Along with taking the festival on the road, Stratton envisions an expanded schedule of events.
"I'd also like the Ottawa festival to eventually become a full day, then maybe a full week," he says.
Stratton noted that he is dropping the word Ottawa from the title of the festival, making its new official name The International Vegan Film Festival to better market it on the world stage.
"It's a labour of love, a passion project," he says. "We are working really hard to make this a bigger and better festival every year."
---
More Stories