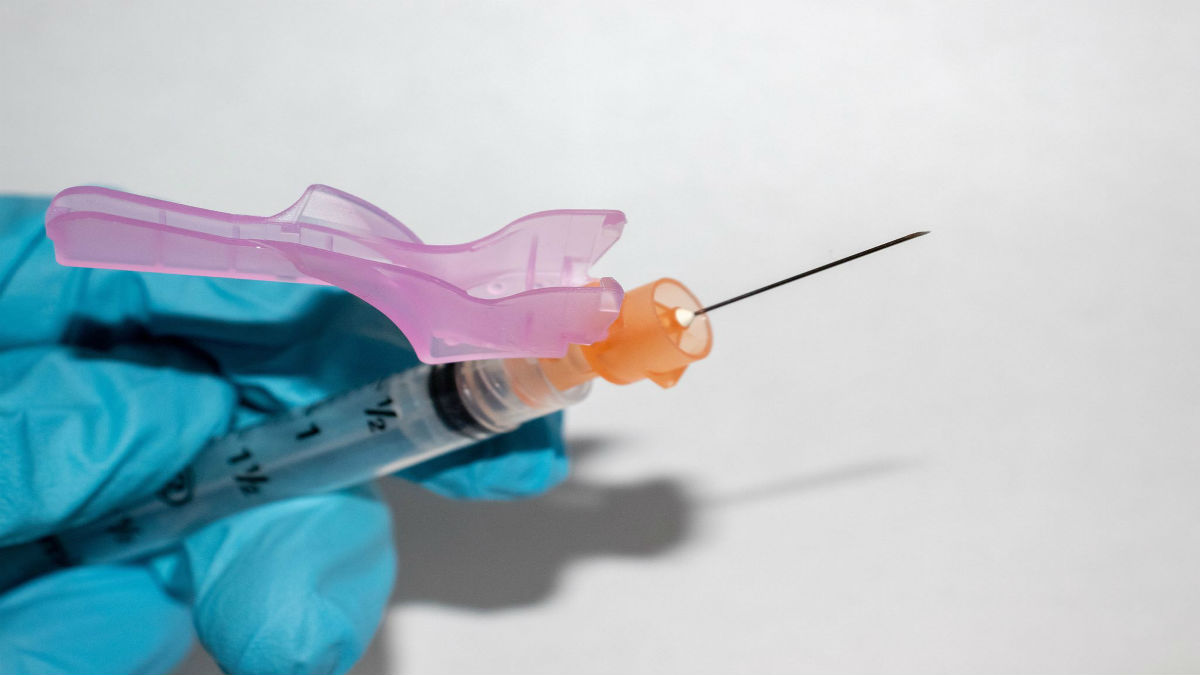 Canada's annual battle against the flu is getting a late start this year because of a vaccine shortage, with some public immunization clinics pushing back their start dates.
The delay comes as North America steels itself for what could be a particularly bad flu season based on recently released data from Australia's Department of Health, which experienced a significantly higher number of cases earlier in the season down under.
Australians saw a noticeable uptick in confirmed cases beginning as early as March instead of the usual June or July start.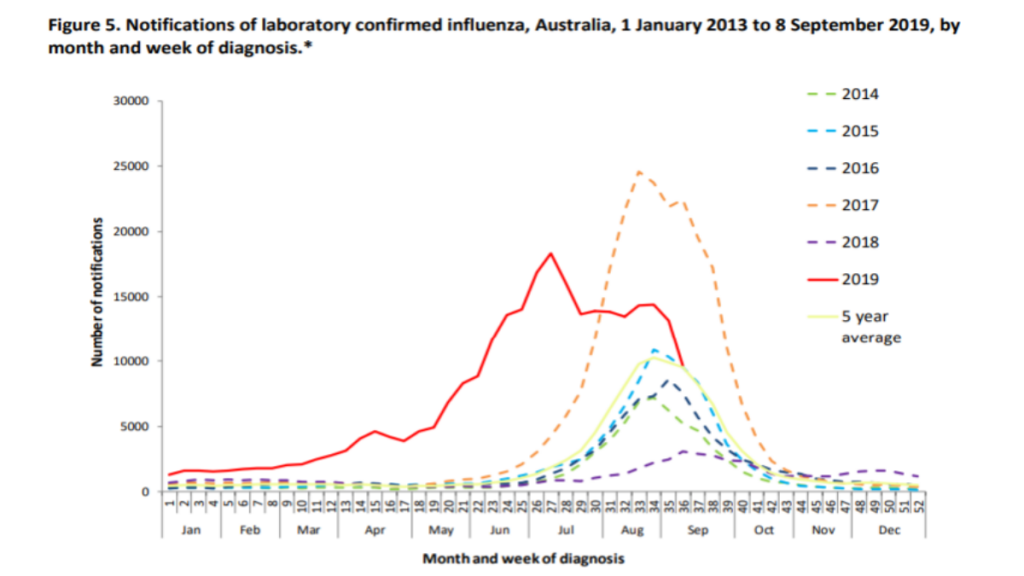 "We can never know for certain what the season will be like because the flu can change at any time. But that said, the flu season in the southern hemisphere can give us an idea of what our season might be like," said Marie-Claude Turcotte, a program manager with Ottawa Public Health.
In Ottawa, flu season "typically begins mid-November, about a month after the vaccine normally becomes available, and ends in early spring," said Turcotte. OPH data from previous flu seasons shows that the number of cases can peak anywhere from December to February.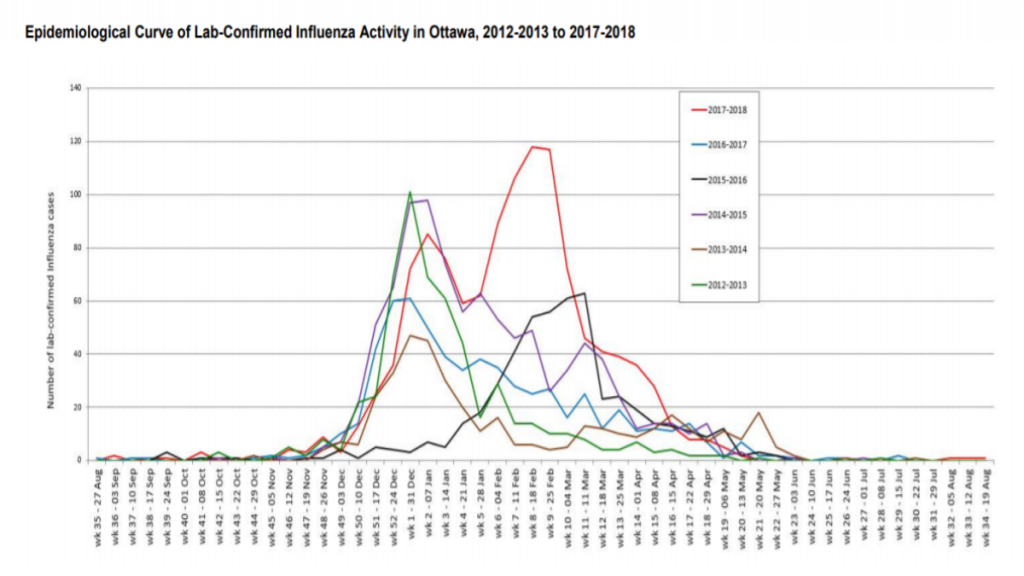 OPH will be delaying its public clinics until November, when in previous years the agency began holding clinics in October.
However, some vaccines were to be made available by mid-October, and "people who are at a higher risk of complications from the flu can receive their vaccine in October," said Turcotte. That includes children, those over the age of 65, and those living in nursing homes or chronic care facilities.
"Ultimately it's up to the Ontario Ministry of Health when we receive the full vaccine supply," said Nicole Curling, a communications advisor for Rexall, a national pharmacy chain that also administers flu shots. "But we're hoping we will be ready to launch the immunization program in early November."
In an emailed statement, Health Canada media relations advisor Anna Maddison said that "about 60 per cent of Canada's total influenza vaccine supply order for 2019-20 is now available to provinces and territories," with the remaining 40 per cent expected by the end of October.
Ottawa typically reports between 100 and 150 hospitalizations due to flu, and anywhere from seven to 27 deaths per flu season. For example, 2016-17 data shows 113 hospitalizations and 11 deaths.
In her statement, Maddison went on to note that, "health professionals at all levels of government are working together to minimize any potential impacts."
Manufacturing the flu vaccine is challenging because a new vaccine must be released each year to try to combat the most prominent strains that emerge. The World Health Organization makes an annual recommendation to vaccine manufacturers to keep up with the constantly changing virus.
In a statement on March 21, the WHO explained that it had delayed its recommendation by a month for the A (H3N2) flu strain due to wide regional differences in the northern hemisphere. This, in turn, affected vaccine production and distribution.
Health Canada also announced that FluMist Quadrivalent, a live attenuated influenza vaccine, will not be available at all to Canadians this season, due to a shortage of an active ingredient. LAIV, as explained by the CDC, is a nasal spray vaccine popular with children over the age of two. It's also used in cases in which individuals may need to receive two doses of the vaccine during flu season.
"(We) understand that the unavailability of the nasal spray may increase client distress for those who are fearful of needles. However, we still strongly encourage people to get the vaccine as it is the best way to prevent the flu," said Turcotte.
Health Canada is also reminding Canadians that, on top of getting the flu shot, you can protect yourself from the flu with frequent hand washing, coughing and sneezing into the bend of your arm instead of your hand, and regularly disinfecting surfaces that are touched by many people, including phones, door handles and TV remotes.
People who get sick are reminded to stay home and avoid close contact with others to help minimize the spread of the flu.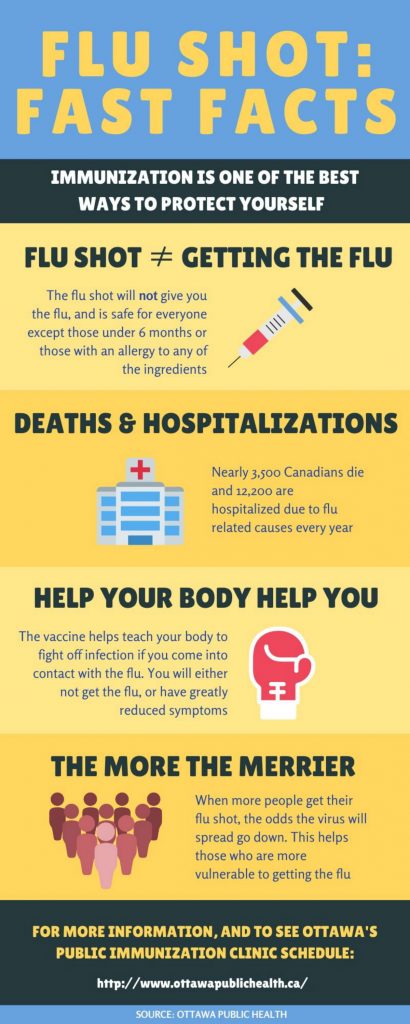 ---
More Stories