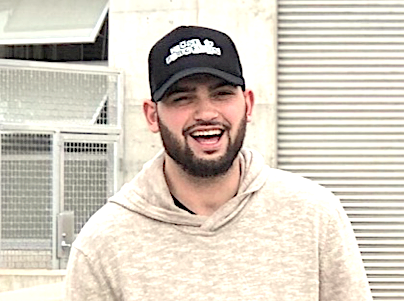 Kitchissippi Coun. Jeff Leiper says Ottawa is not investing enough funding in the arts to realize its dream of becoming Canada's "music city".
City council is not looking to commit adequate resources to arts programs in the coming year, says Leiper, essentially putting its highly touted 2018-2020 music strategy on hold.
In April 2018, the city's finance and economic development committee approved the Ottawa Music Strategy, a three-year plan aimed at strengthening the city's music industry and defining it as a world-class "music city."
But Leiper, who has earned the "music councillor" nickname because of his high-profile commitment to promoting the local industry, acknowledges it's now unlikely Ottawa will become the next Nashville or Austin, Texas because of the lack of funding.
"As of right now, your city council is not looking to put extensive resources into arts programs. I think that's a shame and short-sighted," he said.
"We have a council that is committed to delivering a tax increase of no more than three per cent; that does not give us the wiggle room to substantially invest more in art programs."
Leiper says the city is not going to be delivering as many programs to support the music industry, but that it will continue to ensure organizations such as Ottawa's Music Industry Coalition are financially stable and able to continue advocacy and promotion efforts.
"We have put $26,000 into OMIC to help with their ongoing stability," he noted.
The Ottawa Music Strategy gives the artists at venues parking privileges and allows artists to be able to get inexpensive permits that would help load their equipment and other gear into sites.
Additionally, the planned $192-million Central Library – soon to be built near the southeast corner of LeBreton Flats – was designed to include a recording space, according to Leiper.
Zach Princi, co-founder of SmallWorld LIVE, a start-up live music experience company that produces concerts and events locally, says the local government isn't supporting his firm financially and that the money needed to produce hip-hop events comes out of SmallWorld's budget.
"I think the style and the culture of the music we bring is why they don't fund it," said Princi, suggesting the hip-hop genre doesn't appeal to local decision makers. "I also think the city doesn't understand how much money it takes to generate a show, and they obviously wouldn't want to pay for that."
SmallWorld has brought well-known artists such as Lil Berete, Night Lovelle, Jazz Cartier and Roy Woods to Ottawa. The company also ran House of Paint in August, a free live music event that drew 2,500 people.
"Ottawa is not a tier-one market, it's more of a tier-two market," says Princi. "It's a hard city to get to and it's not financially worth it for the artist to come."
SmallWorld recently announced that popular American rapper Lil Tjay will be performing live on Nov. 24 at the Bronson Centre.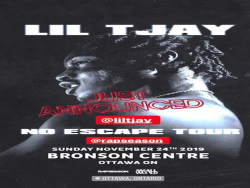 Local rapper Sami Salaudeen, who goes by 'Banggz,' says Ottawa's hip-hop music scene needs an extra push by hosting more shows that centre around the genre.
"The current state of Ottawa's music scene forces the (hip-hop) artists to be independent. There are no labels and no resources for the artist. We literally have to come up with all the ideas and execute them for ourselves," says Banggz.
Leiper says he does not think there is any official indifference towards hip-hop, but that there's a greater risk of bias when resources are scarce.
"There is always that risk of bias. But the music strategy deliberately tries to be as inclusive as possible," says Leiper.
"It will always come down to the lack of funding that we have."
Mmedara Josiah, the manager of Twelve07, a collective of five individual artists, produces events all around Ottawa through his own money and with the help of sponsors.
"At the end of the day, we don't need the government's financial support," he argues. "It's all about networking and social media. People need to be reached out to and people need to show up."
---
More Stories