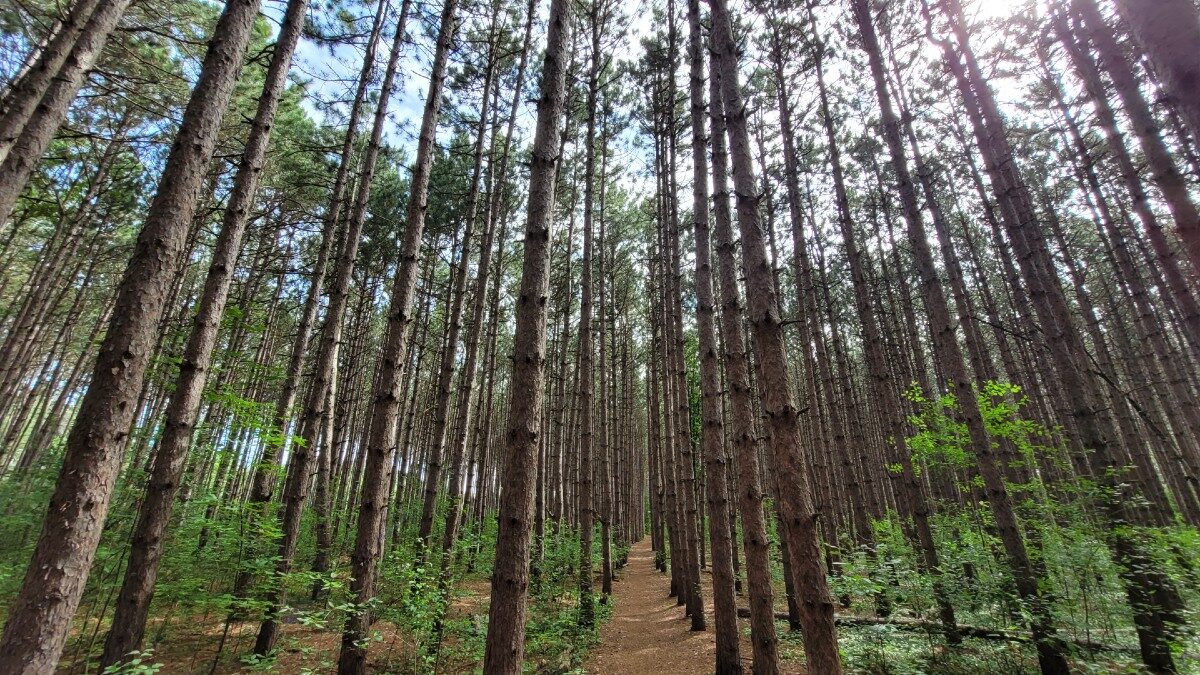 Residents across the city have been expressing their outrage over a development application that would cut down a portion of the Hunt Club forest if approved by the City of Ottawa.
In May, Otto's BMW dealership requested permission to develop a parking lot and storage yard on the 1.57 hectares of forest next to their dealership, owned by the Ottawa International Airport Authority. 
In response, the Save Hunt Club Forest Facebook group was started. It has now grown to more than 600 members in a little over two weeks.
The news of the dealership's plans spurred Manuel Costa, who is the administrator of the Facebook group, to act. For the past few weeks, members of the group have been meeting outside the dealership every weekday morning and on Saturday afternoons.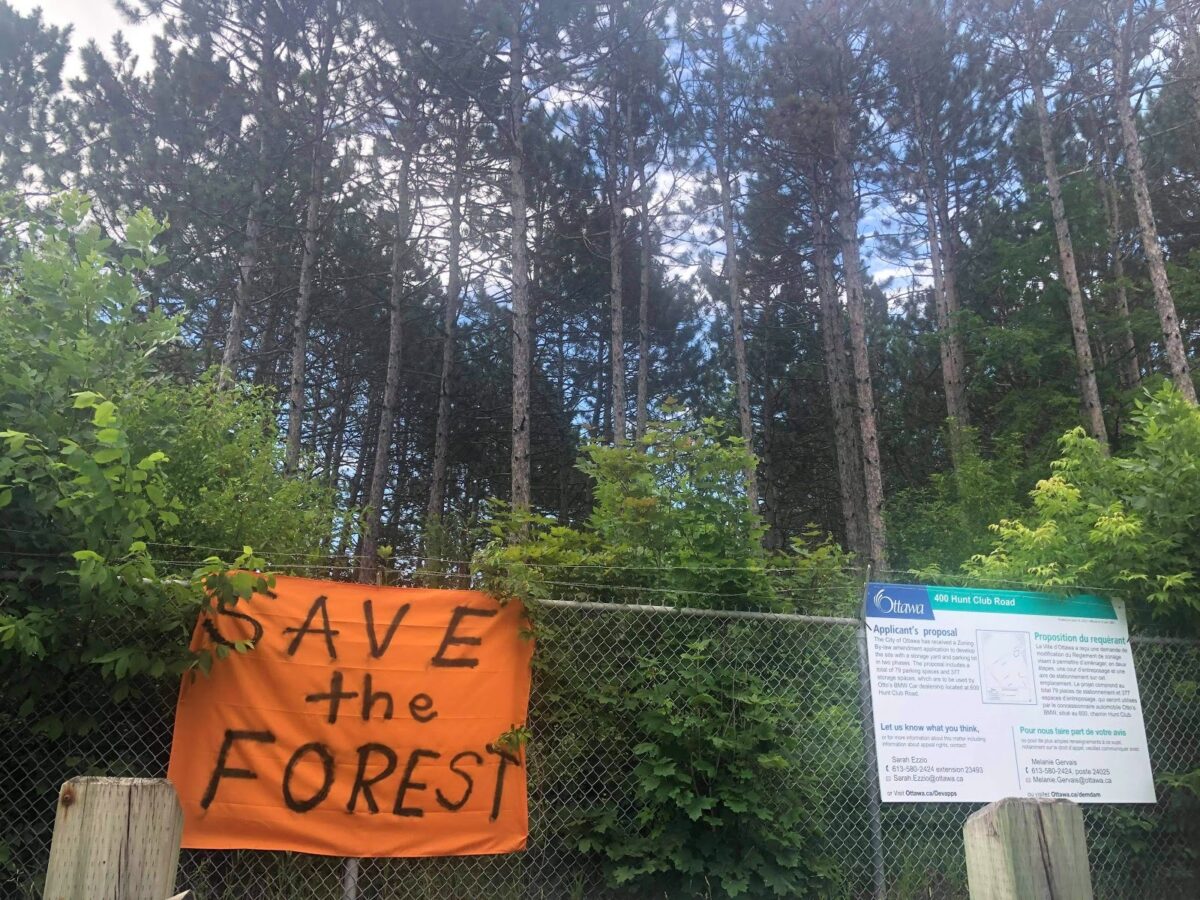 "It shows that people are really interested and motivated and insulted," he says. 
One of the petitions, Costa has started to save the forest, has garnered more than 10,000 signatures. Costa said the responses show how motivated the community is about saving the forest. 
"The ultimate objective is to protect the entire forest forever so that we don't have to do this thing every year or every time somebody wants to make a commercial development in there," he said.
While Costa said saving the local forest is important, he sees it as part of the fight to stem the climate crisis. 
"I'm a big believer in think global, act local," he said. "We just cannot afford to cut trees, especially not trees that are give or take 60 years old. It's unthinkable."
In a statement on Twitter, Otto's BMW said the company was committed to environmental causes and pledged to plant three trees for every one cut down.
"For any trees being impacted, Otto's is committed to planting three times as many, through our annual tree planting program," the statement reads. 
But Jennifer Dey, a member of the Save Hunt Club Forest Facebook group, said planting three new trees isn't enough.
"Those are three tiny seedlings that are going to take years and years and years to turn into what this [forest] is already turning into," she said.
Dey said she's been spreading awareness, making banners and showing her support online and offline, since hearing of the plan. 
"This is happening right here in my city, I'm not going to stand by, I'm going to help out," she said. "You're taking away a lot when you take away a forest."
Dey said this isn't the first time green space in Ottawa has been at risk of being paved over for new developments. When it comes to making a decision, Dey said she wants the planning committee to think twice before approving the plan.
"We're hoping that the committee takes this climate crisis seriously, this isn't a joke. Our future is at stake, my children's future is at stake," she added.
Although she had never been in the Hunt Club forest before, Dey said she went for the first time once she learned about the plans to expand the dealership.
"I've only been in there twice now, but you don't leave a forest without having felt something. It's invaluable," she said.
Coun. Riley Brockington, who represents River Ward, says he doesn't support the development plans, and neither do a lot of his constituents. 
"I have strong reservations with this from both a planning sense and a community sense," he said.
Feedback and comments are being accepted on the development until July 8. According to the site plan summary, the target date for the application to be considered by planning committee is Aug. 26. 
---
More Stories