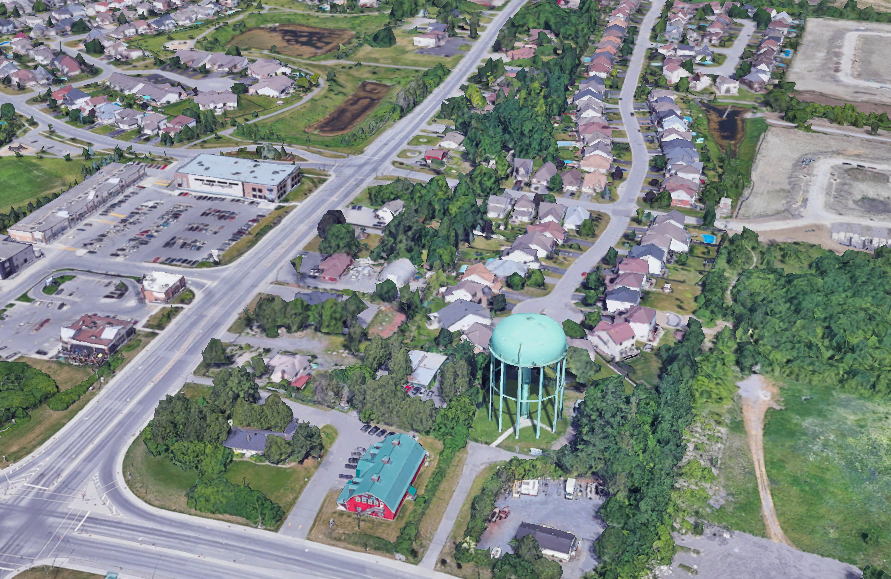 The Carp corridor is thirsty for city water.
The City of Ottawa has yet to extend the service to the stretch of road between Stittsville and Carp that's home to Ottawa's largest light industry park.
Roddy Bolivar is the executive director of the area's business improvement group and wants municipal water pipes in the corridor starting this year.
"Municipal water supply allows development to happen quickly compared to if you're on a well or a septic bed," said Bolivar.
Businesses along the corridor, along with most of rural Ottawa, use well and septic systems. There are now more than 300 businesses in the corridor and the number is growing each year as Ottawa's urban boundary sprawls outwards to towns like Carp.
The corridor, said Bolivar, has reached a critical mass of activity required for significant development, according to a study on the area's business potential done in 2015 by Crosstaff Inc. The report cited the need for 100,000 litres of treated water a day for planned developments.
In 2017, the city did an independent analysis and found the area does not yet meet the criteria for the creation of a public water service — the key rationale being there are no public health or environmental problems identified in the current supply systems.
Water, water everywhere
Without such a finding there is typically no rush to send expensive pipes through the corridor, potentially damaging the ecosystem.
"Sending (water pipes) 20 kilometres to a farmer's field in the middle of nowhere is a bad plan," Bolivar said, "but you can stand in the middle of the corridor and see the water tower. That's how close we are."
The water tower he's referring is in Stittsville, no more than 15 kilometers from even the farthest property in the business corridor. Bolivar said he wants the city to rethink the issue and consider sharing the municipal water supply in Stittsville and Carp, both of which, Bolivar says, "already have water that you could spit to" from the corridor.
The city said in 2017 that piped water supply will be considered conditionally for existing developments.
There is an annual general meeting for businesses in the area this month, after which they will approach the city about reconsidering.
"We have done a number of studies to demonstrate that it's technically feasible," said Bolivar. "There would be a significant economic development if they were to extend it."
---
More Stories