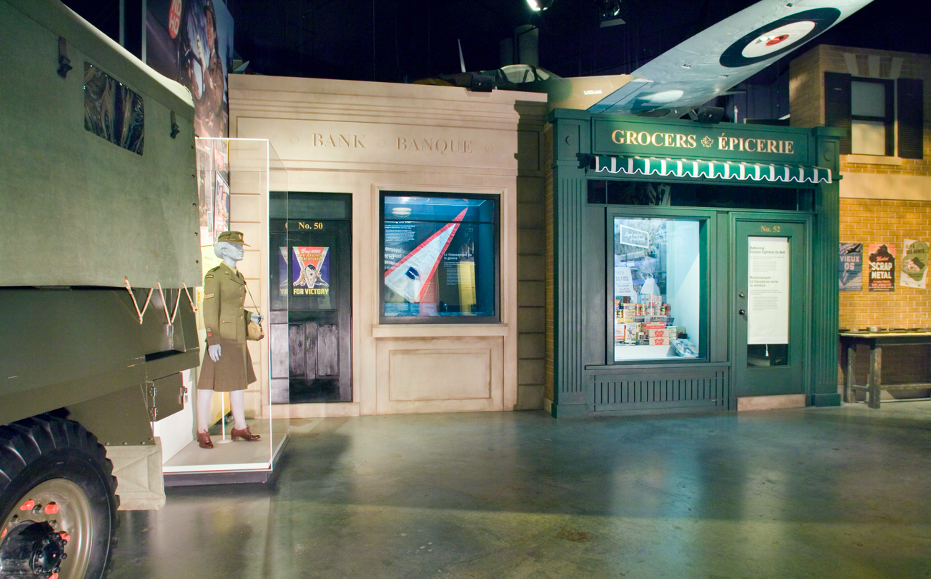 On Feb. 19, the Canadian War Museum will host the latest in its series of "Make Do and Mend" online events, which were inspired by an exhibition about everyday life during the Second World War and advocate for resourceful, self-sufficient living in 2021.
During the LeBreton Flats-based museum's closure during the COVID-19 pandemic, an online portal called Museum at Home was created for patrons to participate in different online learning resources and events. In transforming their offerings to the digital platform, museum officials stated: "When you can't come to the Museum, let us bring the Museum to you."
The third "Make Do and Mend" virtual workshop focuses on "visible mending" skills that decoratively extended the life of torn clothing and other material during the Second World War — will be led by Stacey Sproule, an artist and embroiderer.
"In many ways, the pandemic evokes the hardships experienced during the Second World War: uncertainty, family separation, and in some cases, limits on certain consumer goods," states an online description of the series, which is being held in conjunction with the museum's ongoing exhibition Forever Changed — Stories From the Second World War, which runs until September 2021.
Ways to cope with less
"Just as in wartime, Canadians today have found ways to be more resourceful and find creative ways to cope."
Details about the Feb. 19 event can be found at the museum's website, where virtual visitors can access dates, sign-up sheets and other information.
"The series reacquaints participants with many of the household skills that were part of everyday life in wartime Canada," the website states.
The home effort during the Second World War was the inspiration behind the event. Make Do and Mend looks at the families who were forced to reduce their consumption during the wartime and compares it to our lifestyles in 2021.
Each event in the series features a skill commonly used in households on the home front during the Second World War. A Jan. 28 event focused on clothes rationing, which was brought in during the Second World War to reduce the production and consumption of civilian clothing.
Melanie Morin-Pelletier, a historian at the museum, co-hosted the January event alongside Valérie Leloup, the co-founder of NU — a zero-waste grocery store based in Ottawa. Pelletier focused on connecting the wartime experience to present-day home life, while Leloup offered guidance on moving to a no-waste mindset in 2021.
---
More Stories