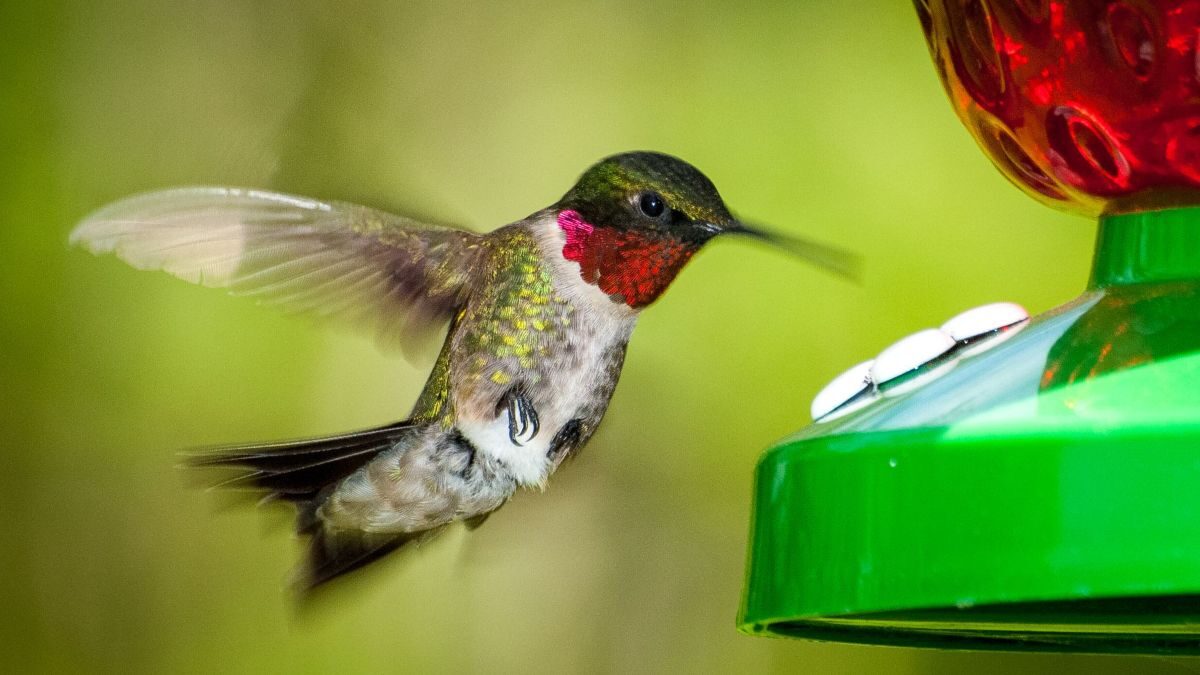 Research by scientists at the University of Manitoba has found that pandemic-driven lockdowns resulted in a greater number of bird sightings near cities in Canada and the U.S.
The study, published in Science Advances in September, used volunteer-collected data to determine whether COVID-19 lockdowns — and the resulting reduced amount of human activity outdoors — affected the migration patterns of 82 different types of birds.
"Almost all the species we looked at changed how they use habitat," said Nicola Koper, senior author of the study and a professor of conservation biology at the University of Manitoba.
"Eighty per cent of the species we studied had a much larger presence in places where the pandemic had the greatest impacts on human movement, which was some of the strongest effects I've ever seen in a study like this."
After observing how the pandemic rendered many parts of her home city of Winnipeg deserted, Koper wondered how lockdowns throughout North America might be affecting the number of avian visitors in urban areas. She turned to eBird — an online database that compiles observations of bird behaviour from mostly volunteer, amateur bird watchers — focusing specifically on counties known to be passed through by migrating birds.
"eBird really was a much better way to try to ask and answer this question of whether lockdowns were affecting bird flight paths," she said, "because instead of being restricted to where I could go to collect data, we could use data from all across Canada and the U.S."
Koper and her colleagues looked specifically at data collected near high-traffic areas in pre-pandemic times, such as major roads and airports, as well as cities that were in lockdowns during the March-to-May migration season. After sifting through more than four million observations of individual birds, her team concluded that birds were coming closer to cities because a lack of human activity — including fast-moving cars, planes and large crowds — made them more welcoming.
"Urban areas can be important habitats for birds, especially in cities surrounded by very little natural habitat," said Koper.
"Cities are usable (habitats), so if there's a way to make this habitat more usable to them — outside of lockdowns — that could do a lot for bird populations that are struggling, especially during their migratory periods."
Koper said she hopes this study might provide the support needed to make the case that cities can be good places for birds when little natural habitat is available. However, she also said that it's important stakeholders be educated on working to eliminate urban threats to birds before welcoming more in — a point echoed by Willow English, a volunteer with bird advocacy group Safe Wings Ottawa.
"Even if you're providing habitat, it doesn't mean the birds aren't at risk," said English. "We want to strike a balance between providing urban spaces that birds can live in, and making sure those spaces don't pose more threats."
English emphasized the importance of communicating with construction companies and policy makers to make buildings in particular safer for migrating birds, such as investing in pigmented or patterned glass to prevent window collisions, which account for 16 to 42 million bird deaths in Canada per year.
"Though it's a lot easier to make sure new buildings are bird friendly, there are many ways existing buildings can be retrofitted to make cities good places for birds to be," English said. "Glass is normally the big issue, and it often doesn't cost a lot or take a lot of time to (bird-proof), either."
Though some conservation practices may be less intrusive than others, Ron Ydenberg, director of the Centre for Wildlife Ecology at Simon Fraser University, said simply correlating more birds with less human activity isn't enough to convince stakeholders to take more drastic conservation actions, like limiting traffic.
"I think everybody would agree making cities more welcoming for trees, birds and all other kinds of things would be good," he said. "But to do so by shutting down traffic in a city, or other more extreme measures ... it's unclear that would be worthwhile."
Ydenberg said more research into the exact reasons for the change in bird activity during lockdowns is required for realistic conservation recommendations — research Koper is keen to take on. She said she hopes to be able to determine the exact reasons why traffic in particular might be a deterrent for birds, looking specifically at whether it's due to noise, collisions, or other factors.
"This would help us even further narrow down exactly what is making cities less welcoming for birds, and would help us make more specific and realistic management guidelines down the road," she said.
"There's so much research that shows how beneficial birds are for people, and how people can be beneficial for birds — so this kind of work, and the consequences of this work, it's important."
---
More Stories