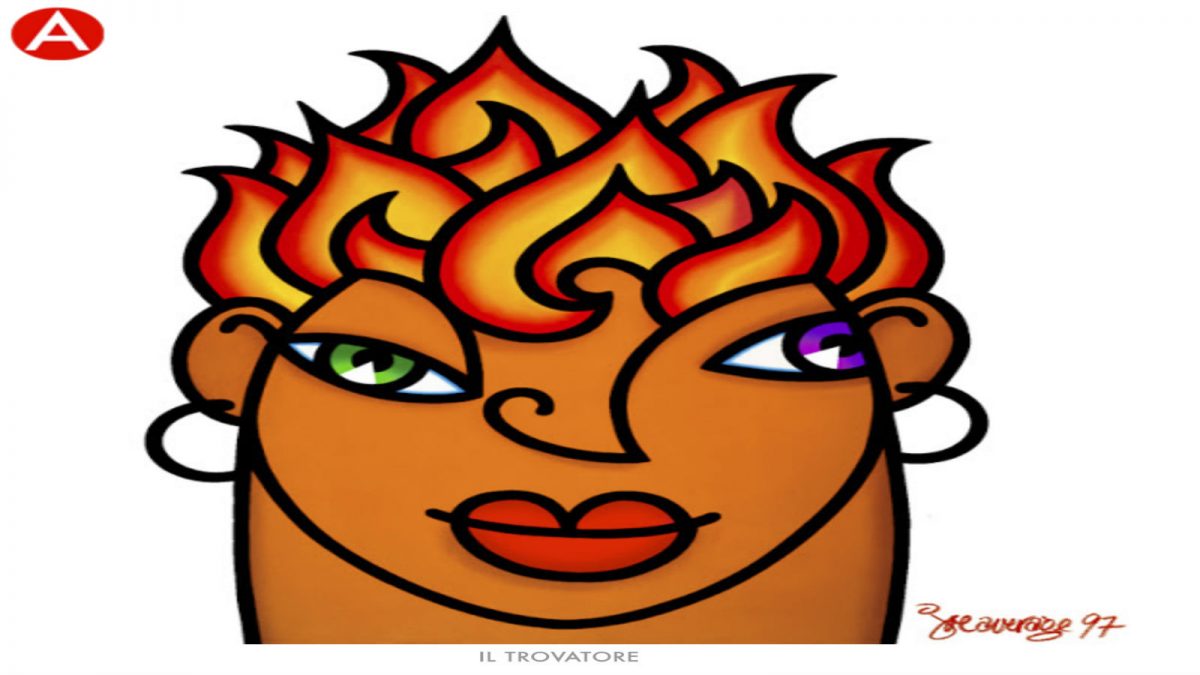 The National Art Center (NAC) is displaying the work of renowned, Vancouver-based artist Joe Average in celebration of Capital Pride Week.
His art work is being showcased on the NAC's Kipnes Lantern — the largest LED screen in North America.
"It makes me the proudest boy in Canada," Average said about his work being displayed at the NAC. "I am a gay man, and to be the person who's representing Pride in my nation's capital is awesome to me."
Average said he considers his art "random doodles" that are up for interpretation by the viewer.
The works appearing on the NAC's Kipnes Lantern are titled "Crazy Gigolo in Search of a China Shop", "Uniglobe Kitty", "Lovey", "Millicent Moderne", "Plain Jane", "Miss Bird of Paradise" and "Il Trovatore", a work created for the Vancouver Opera's production of Il Trovatore in the late 1990s.
He also designed the one-dollar coin released by the Royal Canadian Mint earlier this year to commemorate 50 years of recognizing the rights of the LGBTQ community in Canada.
"In years to come, when somebody takes one of these [coins] in their pocket, it reminds them of the simple phrase 'love is love,' that's all I want people to take away,'" he said.
Average's work will be displayed on the Kipnes Lanter starting Friday Aug 23 for three consecutive days starting from 4 p.m. to 11 p.m.
---
More Stories