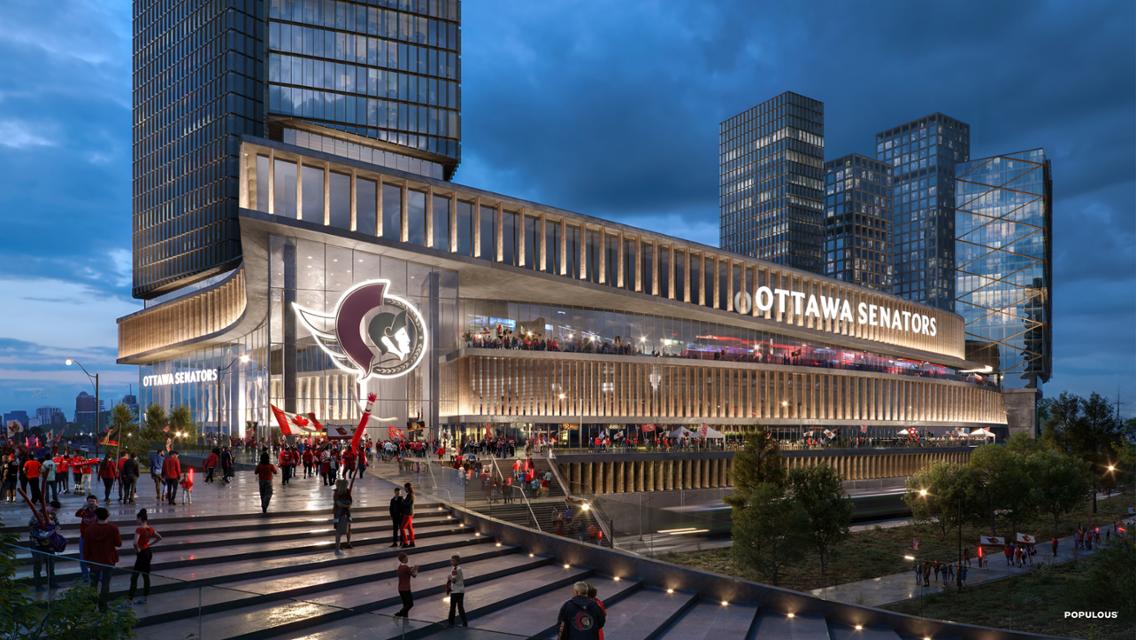 The return of the dream of a downtown hockey arena on LeBreton Flats has been welcomed across the city.
On Thursday, the National Capital Commission and the Capital Sports Development Inc., a company led by the Ottawa Senators, announced the signing a memorandum of understanding to build a new rink as part of a multi-use development on 7.5 acres of land on Albert Street between the Pimisi and Bayview train stations.
"Today's announcement marks a significant move toward our long-term vision, a downtown arena at LeBreton Flats," said Capital Sports' Anthony LeBlanc in a media release." "We believe that this development will have a major impact on both the National Capital Region and our franchise, one that will help to shape the future of the city.
The next step is the signing of a "long-term lease agreement by the fall of 2023."
Among other conditions, the lease would ensure the development meets targets related to sustainability, affordable housing and benefits for the Algonquin Nation.  
The announcement comes four years after an earlier plan for an arena fell apart in acrimony, controversy and legal actions.
In addition to being a short distance away from downtown Ottawa and Gatineau, as well as a range of other attractions, the project will also be just west of Adisoke – Ottawa's new central library that is set to open in 2026.
The Senators' plan includes partnerships with prestigious firms such as:
Sterling Project Development, a real estate management and advisory group with experience in sports facilities – including one for the New York Islanders.
Populous, a design firm responsible for sports facilities, including the T-Mobile Arena in Las Vegas.
Tipping Point Sports, a sports finance and advisory firm.
 Live Nation, the world's largest concert and festivals promoters.
"This is another important step in the implementation of our Building LeBreton plan: the start of an incredibly exciting and transformative city-building project that will become a landmark and major destination in the National Capital Region," said Tobi Nussbaum, CEO of the NCC in the release.
Ottawa Mayor Jim Watson, who backs the plan, told the CBC: "We were very excited when the first proposal came and then really disappointed when it fell apart. Now we're back up and I think we've got a winner here."
---
More Stories