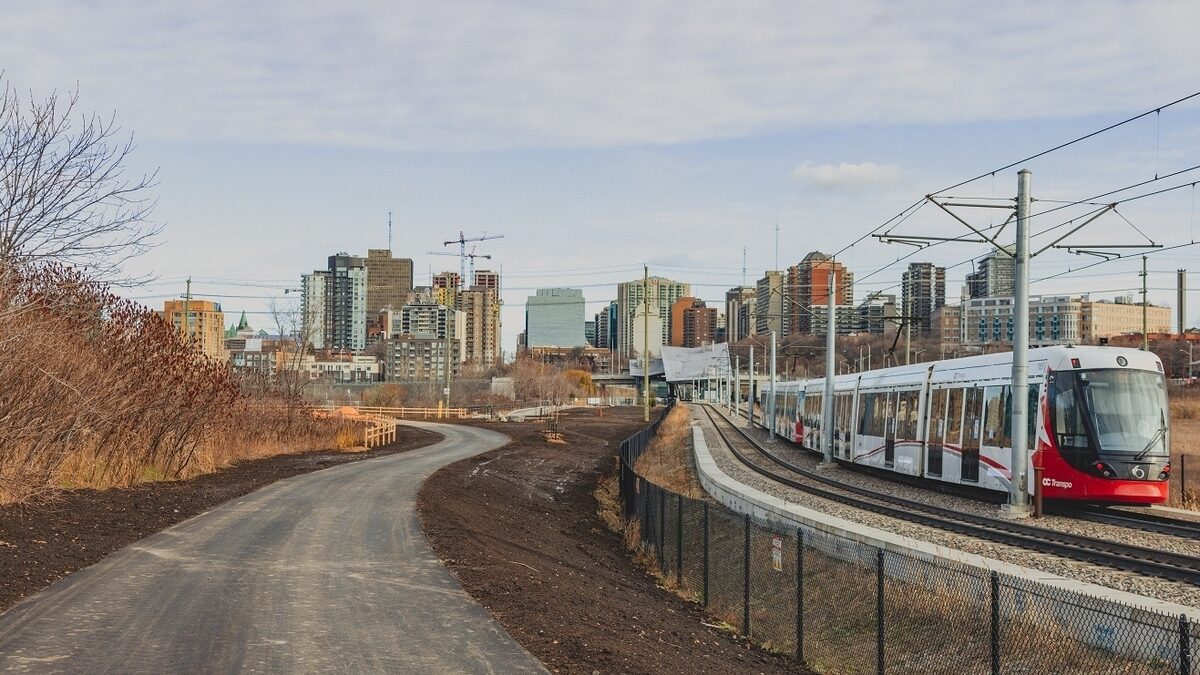 Ottawa residents can now walk, ride and ski their way through a stretch of LeBreton Flats after a new pathway opened this week. Construction on the one-kilometre paved route began in the summer and wrapped up Dec. 6.
The pathway is part of the LeBreton Flats Master Concept Plan, a multi-decade project by the National Capital Commission to develop the 29-hectare LeBreton Flats site into a lively urban community.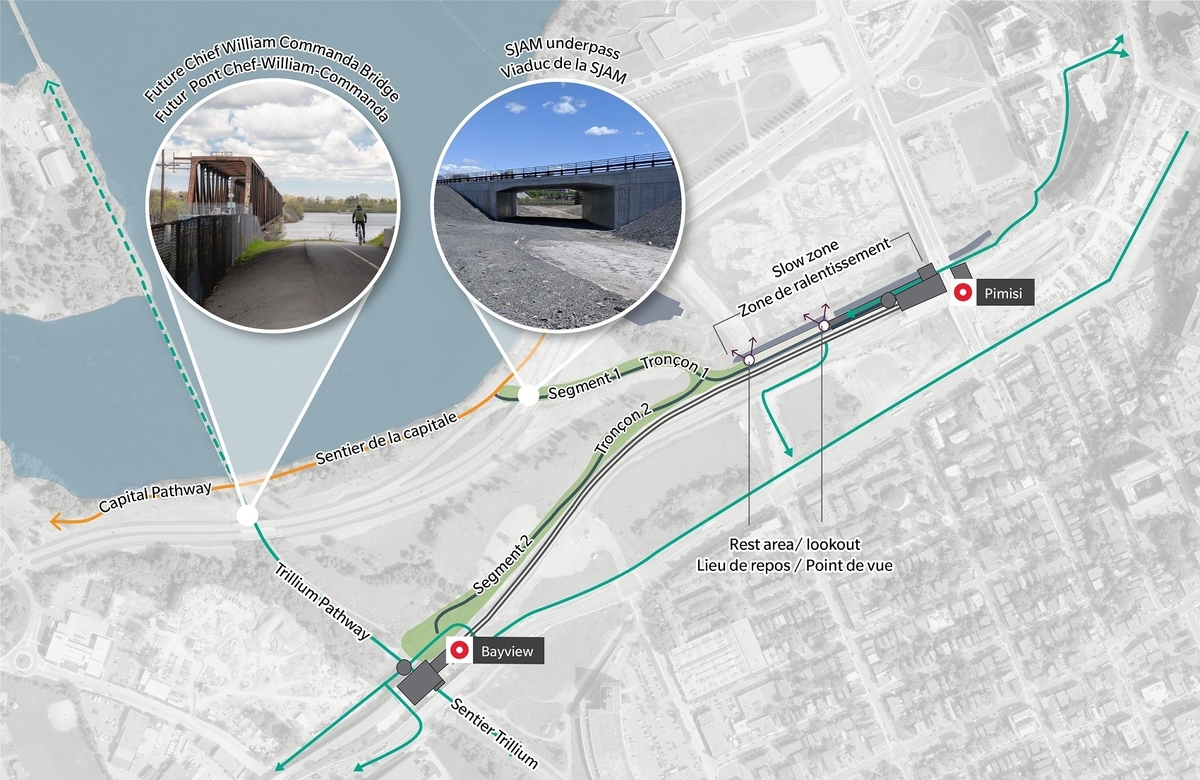 "Implementation of pathways is a critical component of the sustainable, active-mobility focused transportation network and public benefits contained in the NCC's LeBreton Flats Master Concept Plan," said project director Katie Paris.
The pathway has two "universally accessible" segments. The first connects Pimisi LRT station to the existing Capital Pathway along the Ottawa River and features separate bike and pedestrian lanes, seating and a view of a historic aqueduct through the Flats. The second segment is a four-metre-wide multi-use pathway that will connect Segment 1 to the Bayview O-Train station.
The Master Concept Plan was approved in April and work began on the pathway in late summer. To prepare the pathway for opening, work included demolition and paving, installation of fencing — including a wooden fence along certain sections — landscaping, including 21 trees and new plant beds, installation of seating and lighting, and the restoration of the guardrail along the aqueduct.
Some work remains, including pavement painting and signage installation, and will be carried out in spring 2022.
The pathway will be tended to during the winter and will be ideal for walkers and skiers. Paris said winter maintenance will be undertaken by the Kichi Sibi Winter Trail group, which tends to other trails through LeBreton Flats.
The ski route was previously known as the Sir John A. Macdonald Winter Trail, but was recently renamed as a gesture of reconciliation with the support of local Algonquin communities.
According to Paris, "implementation of the Master Concept Plan is well underway."
"These efforts are part of the NCC's goal to reintroduce the public to LeBreton Flats and redevelop the area into a destination for residents and visitors of the Capital," she stated.
The Master Concept Plan includes a vision promoting active transportation in a four-district development, surrounded by parks and plazas. The goal is a lively community that mixes residential, retail, entertainment, and office space with direct access to two LRT stations.
With the pathway complete, the National Capital Commission is looking ahead to determine what major attractions will make the redeveloped LeBreton Flats the perfect attraction for tourists and local residents.
The NCC is now accepting submissions for potential destination attractions for two parcels of land: a 6.3-acre site east of Bayview Station and a 1.2-acre site in the aqueduct district, the "cultural hub" of the entire redevelopment.