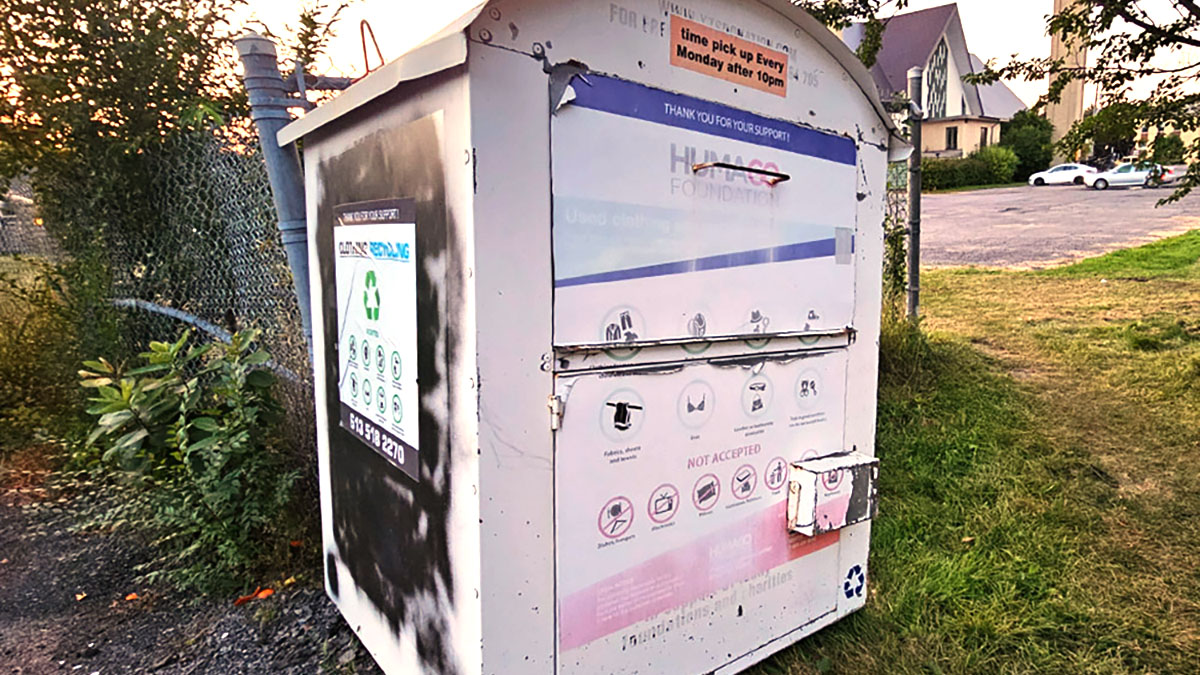 A new Ottawa by-law that adds regulatory requirements and fees to install clothing donation boxes may jeopardize a charity's ability to make these boxes available, according to Diabetes Canada.
The Clothing Donation Box by-law, which was approved by the city's Emergency Preparedness and Protective Services Committee on Sept. 21, will replace by-law No. 2013-98, with more substantial regulatory requirements to prevent community nuisances caused when donation boxes are misused and not maintained.
"I have seen countless bins where the contents are all over the parking lot, where garbage has been dropped off, where reports of rats are in place," said Counc. Riley Brockington, chair of the committee. "It becomes a blight on the community where there are too many calls, too many emails about irresponsible bin owners."
As such, some of these new requirements will include box signage updated to display accurate and transparent information, box relocation to safer areas, stickers of city approval, routine emptying and maintenance of boxes, and annual data reporting on textile waste dispersion.
David Kurs, the by-law review specialist for the city's Public Policy Development Branch, said the key to the staff's new recommended regulatory approach is the "implementation of a permit requirement."
According to the staff-submitted report reviewing the new by-law, this permit will cost operators an annual fee of $500 on top of the $150 fee per box placed on private property and at city facilities.
Simon Langer, the national manager of government and strategic partnerships at Diabetes Canada, said although his organization agrees with the majority of the regulatory requirements, he worries that the fees could cost charities thousands of their charitable dollars. Dollars that staff are already using to deal with illegal dumping by residents.
"The bottom line is that $500 is quite a lot of money for licensing to be an operator, especially for charitable entities, and I am saying that not only on behalf of Diabetes Canada," said Langer. "I do believe our other charitable operators feel the same way we do."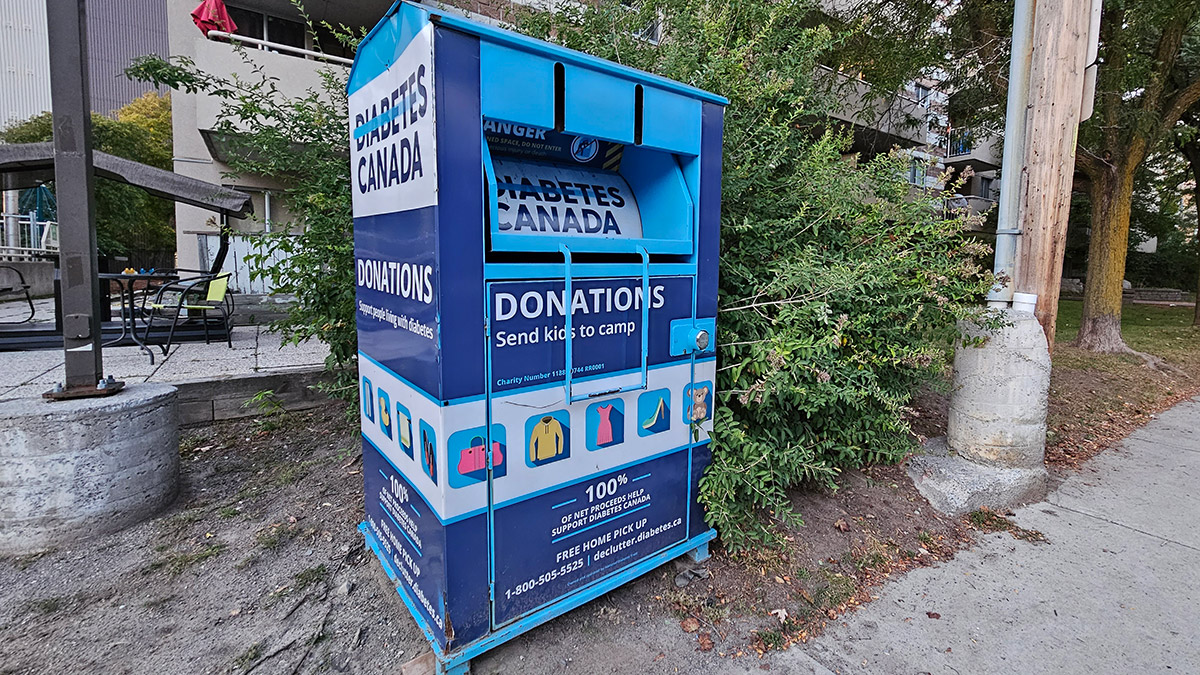 A donation box for Diabetes Canada stands on Bélanger Avenue on Sept. 21, 2023. This donation bin is only one of dozens belonging to the charity in Ottawa that will be charged a box fee under a new by-law. [Photo © Nicky Shaw]
But Valérie Bietlot, the city's Public Policy Development Branch manager, said it is not currently possible to reduce these fees as they provide revenue to fund the administration, management, and enforcement of the full cost recovery approach undertaken by By-law and Regulatory Services.
"We did consider whether we would be able to recommend a lower fee for charitable operators, but as has been said, we expect the majority, if not all the operators coming forward when this rolls out, will be charities. So, if we were to do that, I could not tell this council that we would achieve cost recovery," said Bietlot.
However, she added that her department recommends the city monitor the need for staff enforcing the by-law and "reassess the landscape once the program is well implemented."
Counc. David Hill, the committee's vice-chair, closed the discussion by requesting, regarding the delegation's concerns, that staff inform the committee of the key performance indicators highlighted in their next By-law and Regulatory Annual Report. This would include the number of sites registered, revenue generated, program administration issues, and stakeholder feedback.
The new by-law is scheduled to take effect Jan. 31, 2024.
---
More Stories