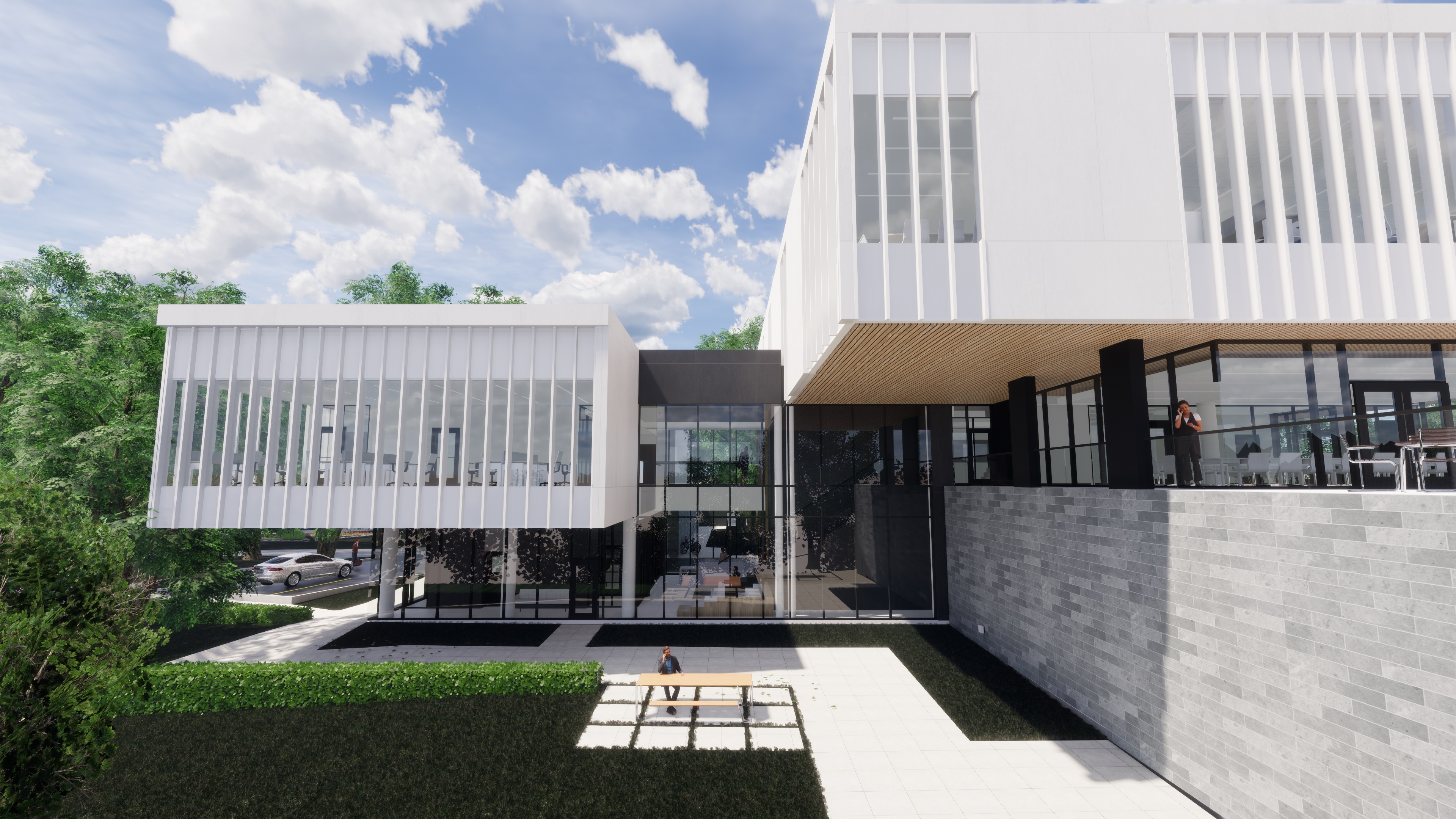 Work has begun on the new U.K. High Commission in Ottawa, which Britain's top diplomat in Canada, Susan le Jeune d'Allegeershecque, promises "will be the greenest building in the U.K. diplomatic network."
The new headquarters is expected to reach new levels of environmentally conscious construction, the High Commission says. Plans call for the use of sustainable, locally sourced construction material, solar heating, a 40-per-cent reduction in water consumption and a significant reduction in construction waste sent to the landfill.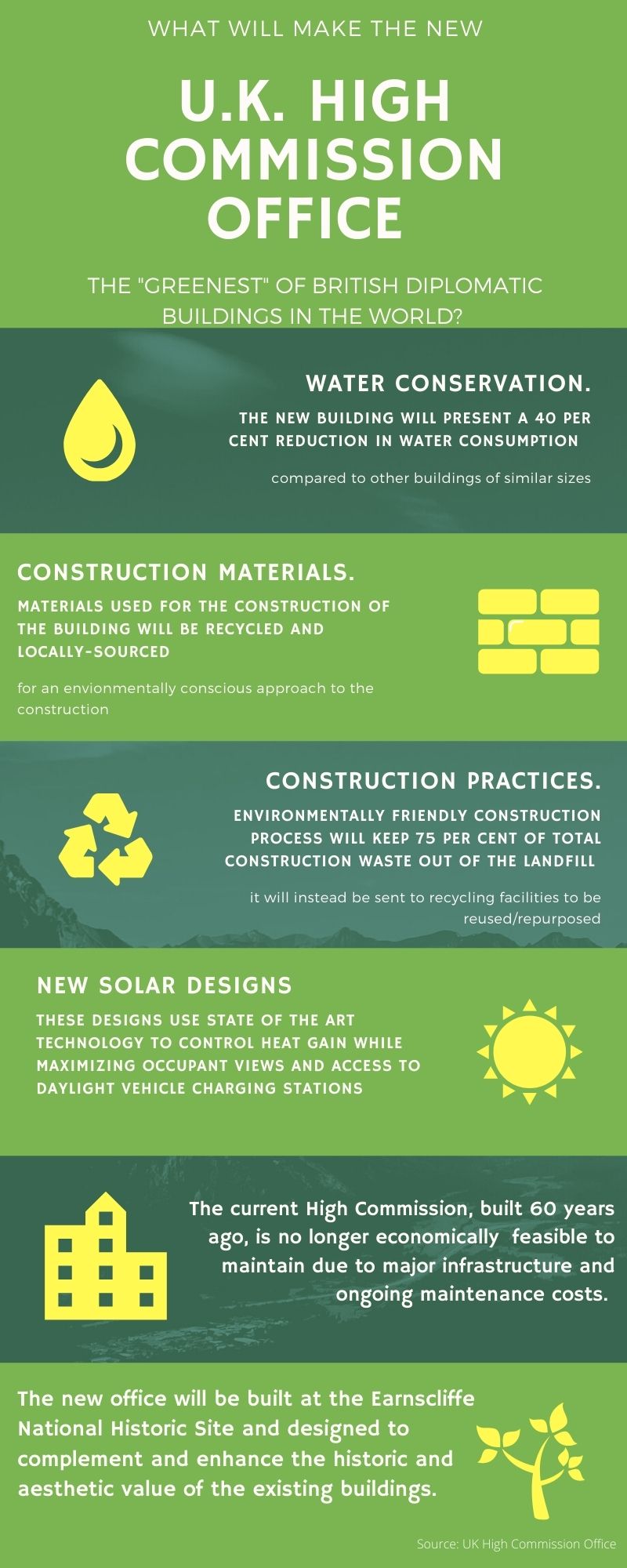 The U.K. will be hosting the major UN climate change summit in November 2021, and the new building is intended to be a showcase initiative.
"Set to be the greenest building in the FCDO network, it demonstrates the U.K. Government's commitment to a Green Recovery and is an example of our environmental priorities," said High Commission spokesman Tom Walsh, referring to the formal title of Britain's foreign ministry — the Foreign, Commonwealth and Development Office.
The current High Commission has been at 80 Elgin St. for more than 60 years. The new building will be located at the Earnscliffe Historical Site, next to the Official Residence of the British High Commissioner, overlooking the Ottawa River at 140 Sussex Dr.
The residence was the home of Canada's first prime minister, Sir John A. Macdonald, in the years before his death in 1891.
Enhancing Earnscliffe
Walsh said the new design is meant to complement and enhance the historic and aesthetic value of the existing residence, which will not need to be vacated during the nearby construction.
The new building was designed with help from Ottawa-based construction firm Pomerleau and HOK, a global design, architecture, engineering and planning firm, and is scheduled for completion in 2022.
The National Capital Commission oversees development, urban planning and conservation on federal lands in Ottawa, including many properties with foreign embassies and residences. Although the new British High Commission will not be located on a federal property, and therefore not subject to NCC approval, the federal agency was consulted as an adjacent land owner.
The NCC provided advice on planned landscape features surrounding the building, and spokesperson Mario Tremblay said the new U.K. High Commission "will ensure that its future investments reduce greenhouse gas emissions, which will lead to cost savings."
Walsh said the environmental aspects of the building were at the "heart of the design."
The High Commission added that the new building will be "a testament to the forward looking and modern relationship between Canada and the U.K."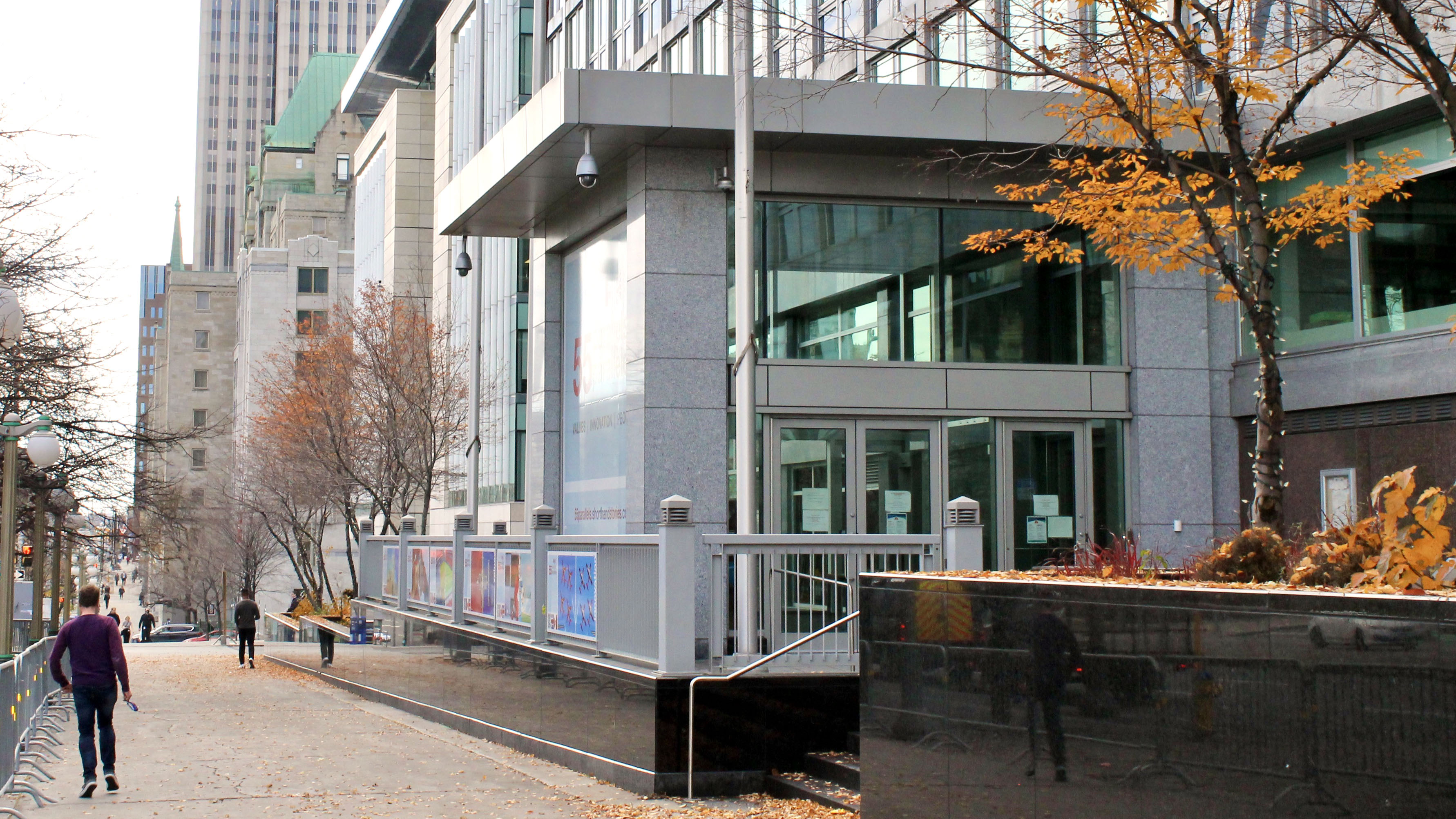 ---
More Stories