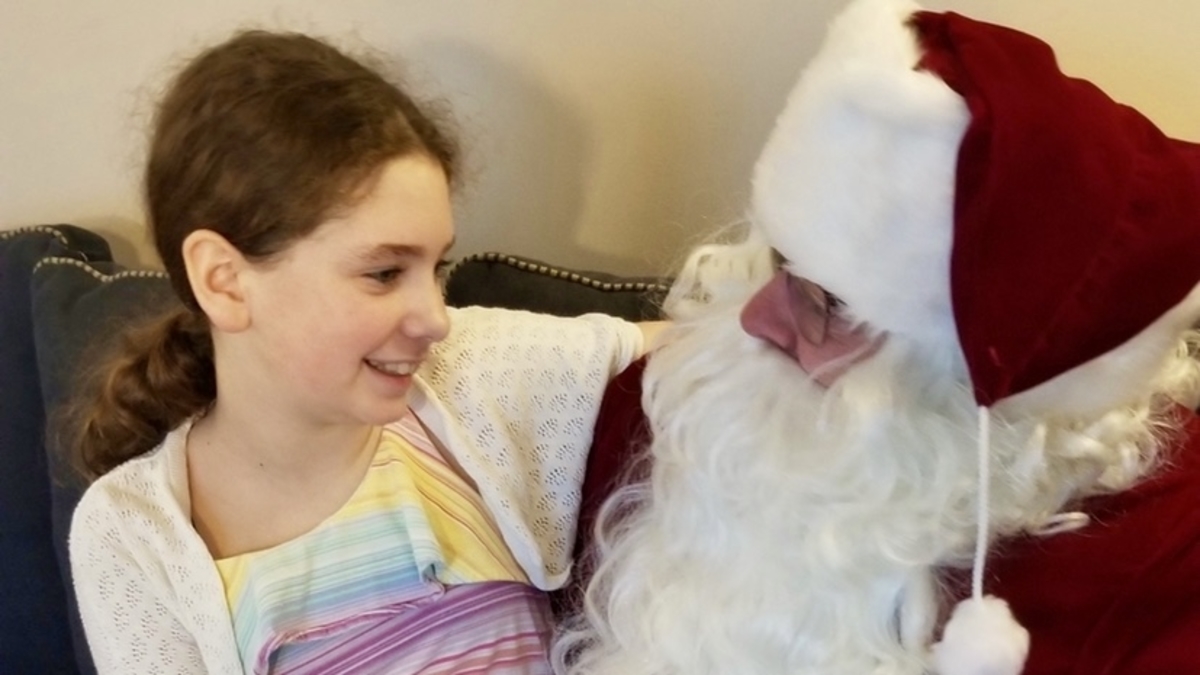 It's almost the most wonderful time of the year, but the pandemic has forced seasonal Christmas workers to look to alternative, virtual options for the approaching holidays.
Social distancing, smaller social circles and wearing a mask has put many in-person events on hold since March. Ottawa Public Health has not yet issued any advice for the upcoming December holidays.
"We are continuing to monitor the COVID-19 Daily Dashboard for trends and indicators on the level of virus transmission in our community," said an Ottawa Public Health spokesperson in response to questions about how Christmas can be celebrated.
The OPH said it will look at the number of positive COVID-19 cases, hospitalizations, deaths, outbreaks, wastewater surveillance and more to make final decisions about holiday-season health protocols.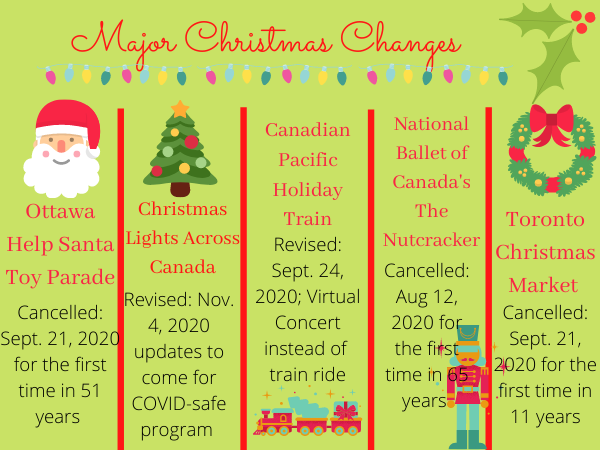 In the meantime, small seasonal businesses are looking to virtual options to keep the Christmas spirit alive.
Dickens Carolers Ottawa — which offers bookings of a quartet in Charles Dickens-period clothing who sing traditional Christmas songs — say on their website that they will not be doing any in-person performances this year.
"We talked with health people here in Ottawa and basically they do not recommend singing. Unfortunately, as a quartet you need to be fairly close together and people tend to come up to us," said Harold Swaffield, administrator at Dickens Carolers Ottawa.
According to Swaffield, the quartets often go to malls and retirement homes.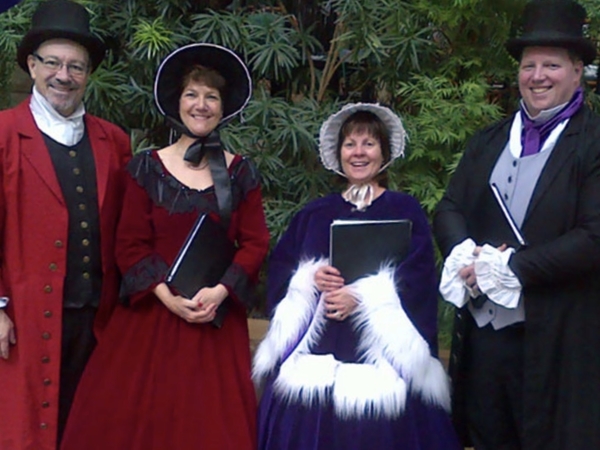 "The last thing we'd want to do is go into a retirement home somewhere and have somebody get sick because one of us happened to be carrying the virus and we weren't aware of it," said Swaffield. "Or to have one of our singers get sick because we went into a place that had the infection and we weren't aware of it."
Al Sullivan of Santa in Ottawa had been dressing up as Mr. Claus for more than 20 years before deciding to become the jolly old elf professionally last year. He attended private and public events across the capital during his inaugural Christmas in the red suit and white beard.
"I love doing Santa," said Sullivan. "It brings a lot of joy out of me. I've been doing it for over 20 years at work. It's just one of those things that lightens up my life."
But this year, he is still not sure what he will do this December to keep his Santa role going.
"Obviously, everything will be socially distanced. I'm looking into what has to be done," Sullivan said. "I think I just have to stay six feet away from anybody if I do outdoor (events). I don't think I will be doing anything indoors — I haven't decided on that yet."
Virtual options
As an alternative, Sullivan is also working towards a safe virtual option.
"I'm having to learn about video editing software and green screen technology," he said. "The world has changed, so I have to adapt, as well. And I think this is something I can certainly do in the future."
This approach keeps everyone safe, but children across Canada will likely miss the Santa tradition as it plays out in a normal year.
Like Sullivan, Dickens Carolers Ottawa has not ruled out virtual performances and pre-recording to continue to make spirits bright in December. Swaffield said the troupe has worked for a client who arranged for four singers to perform at a session in a recording studio.
The switch to virtual is good news to those working seasonally. Swaffield said the singers who have been with Dickens Carolers Ottawa for years will feel the impact most from the cancelled in-person season.
"It's always nice to have that extra amount of money come in at Christmas time to buy that extra special present or to have a little bit of disposable income," said Swaffield.
Sullivan said while his revenues will drop due to the nature of video versus in-person events, this could ultimately be a good business move in terms of getting more clients.
"It may be a completely new market," he said. "Parents might want to do this more and it's just getting my name out there and getting the company up."
With Christmas just over a month away, OPH and the Ontario government are expected to continue monitoring the situation and adjusting COVID-19 safety protocols.
Dr. Vera Etches, the City of Ottawa's chief medical officer of health, "has indicated that there is still time for our community to turn down the curve of transmission, keep businesses and schools open, and protect our most vulnerable," wrote the OPH spokesperson.
True meaning of Christmas
Both Swaffield and Sullivan agree that the most important thing is trying to keep everything merry and bright in this unprecedented holiday season.
"Christmas is something that comes from within, so stay in touch with people the best that you can," said Swaffield. "Listen to news and radio broadcasts. Try and get out to see people if you can. And just make the best of a situation."
While Santa Claus won't be coming to town in a traditional sense this year, Sullivan also stressed the true meaning of Christmas for all who celebrate it.
"Remember that you might not be with your extended family, but make sure that you Zoom them that day or talk to them because Christmas is about family," said Sullivan-Santa. "Make sure that you can remember Christmas as much as possible every day that you walk into your living room. Make sure that you don't forget it."
---
More Stories