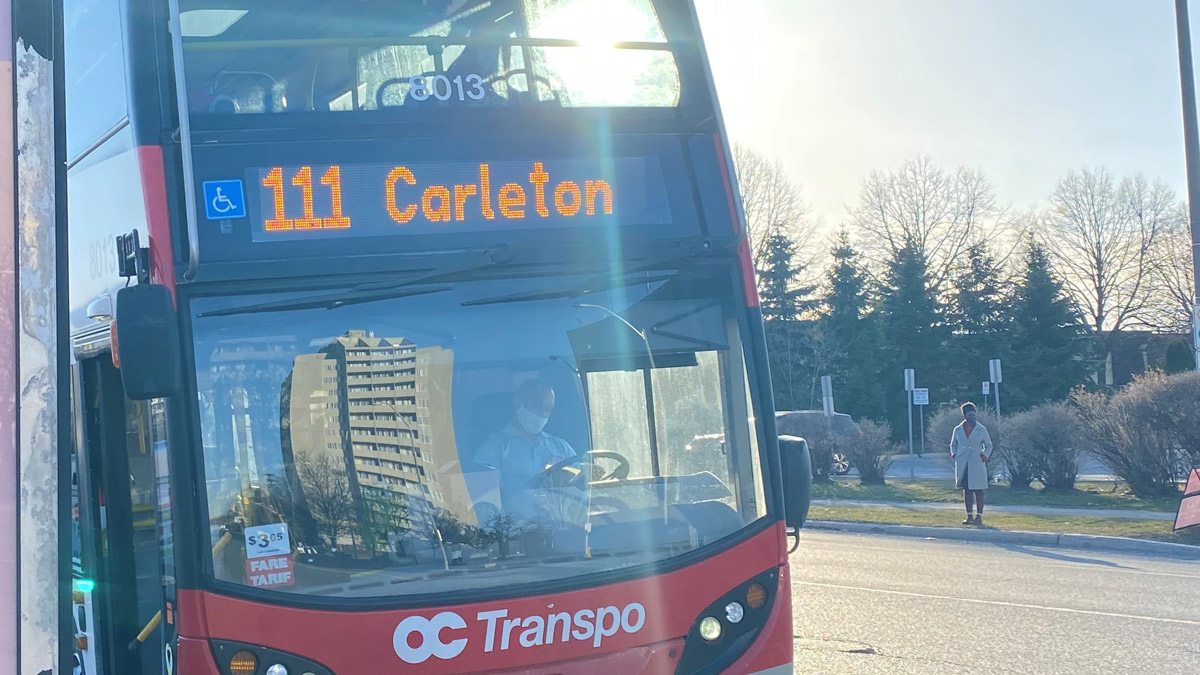 Some bus riders can expect to wait longer, or even change their route, once the recommendations in a new transit commission report take effect.
Planned service changes will start June 20. Modifications include nine suspended routes, eight shortened routes and 74 instances of "frequency reduction" ranging from an additional two to 30 minutes between buses.
Among the named reductions are notable "frequent routes" such as routes 6 and 7, which serve Centretown, as well as the 111 serving Baseline Road and Carleton University and the 88 bus between Kanata and Hurdman Station, including Algonquin College.
Members of the transit commission heard public reaction to the report's recommendations on March 31. Despite the commission's statement that the route adjustments were "not a service cut," concerned citizens who spoke at the meeting did not agree.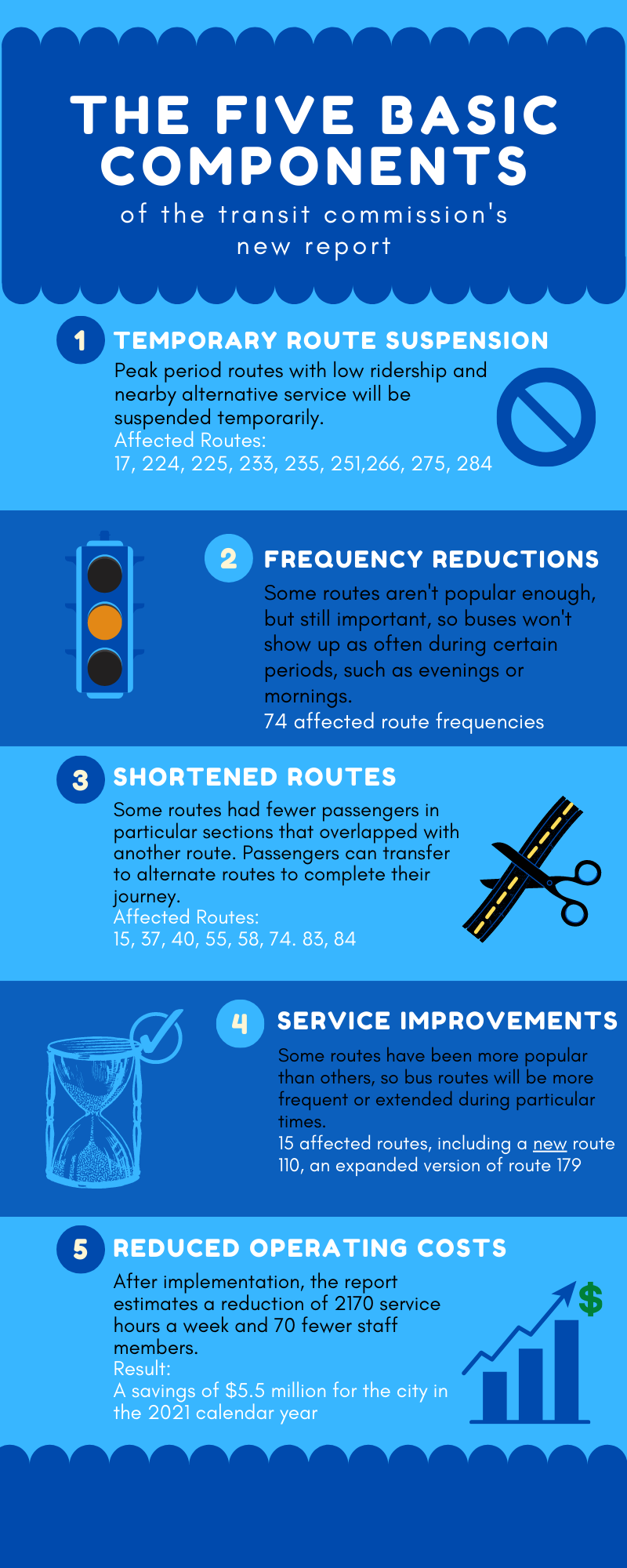 "The issue, as I see it, boils down to the public trust in the system reliability and resiliency of the public transit system," said Salma Al-Shehabi, a citizen delegate who spoke at the commission meeting.
Al-Shehabi questioned the wisdom of transit adjustments in a "transient situation," like the pandemic, particularly the report's estimate of a resulting 70 fewer OC Transpo staff when the city has had issues with staffing in the past.
"We had a 100-driver shortage in 2019, and the system was being underfunded. This led to trip cancellations, delays and interruptions," said Al-Shehabi.
Gloucester-South Nepean Coun. Carol-Anne Meehan has been outspoken in her support for cutting down the cost of public transit, especially as pandemic-era levels of bus ridership have been 33 per cent of what they were before the COVID-19 crisis. She welcomed the estimated $5.5 million in savings that the package of changes will bring the city when implemented.
Meehan spokesperson David Brown said that some of the routes on the chopping block are only serving one person per trip, so it's not financially viable to continue operating them. However, Brown said councillors were happy to see OC Transpo's reassurance they could scale routes back up at any time.
"If that ridership demand returns, OC Transpo has the ability to go back, put that route on the road, and staff the bus with a driver without having to go back to council for approval," Brown said. "So we haven't cut off that service forever, just right now when it doesn't make sense to run those buses."
Sam Hersh, a board member with Horizon Ottawa, an Ottawa-based social justice organization focused on municipal issues, posted about the transit commission report on Instagram ahead of the March 31 meeting to encourage other members of the public to attend. Hersh said the report was a step in the wrong direction.
"People are still going to be taking transit whether ridership is high or not, so we need to start treating transit like we would any other public service," Hersh said. "If there was less fires in a given year, we're not going to cut money from the fire department."
Free Transit Ottawa, another municipal advocacy group, echoed Hersh's sentiment in a statement released following the March 31 meeting.
"(The report is) yet another failure to recognize…that transit is a public service and should be available regardless of demand, and … that we have plenty of money for things like road budgets but act broke when it comes to making the buses run."
Many of the concerns, both from Horizon Ottawa and others attending the transit commission meeting, focused on the lack of public consultation before the report's drafting of recommendations and the disproportionate effect of the planned changes on essential workers and vulnerable communities.
"People who are using this service are the ones who do not have the choice to work from home," Al-Shehabi said during the meeting. "They're the ones who must be on time to their jobs, or school, or tests, or exams," she added.
For routes having their frequency reduced in June, Hersh says there are more implications of diminished bus service than city councillors and the commission are acknowledging. While a bus coming every 30 minutes instead of every 15 minutes may not sound like much, the factors can add up for everyday OC Transpo riders who may miss their bus.
"You can take the next bus, wait 15 or five minutes later, but because you're missing that you might have to wait for your connecting bus for the next half an hour or hour," Hersh said. "It's a lot bigger than just waiting five minutes, or having to walk further for another bus, especially for people who are older and can't really walk," Hersh added.
Brown said no one is denying the importance of public transportation as a public service, but funding from the provincial and federal governments, as well as taxpayers, cannot be spent on routes only serving one person.
"When OC Transpo management started to look for routes that have low ridership," he said," they did their very best to make sure that only the roads that have the extreme low ridership saw suspensions."
---
More Stories