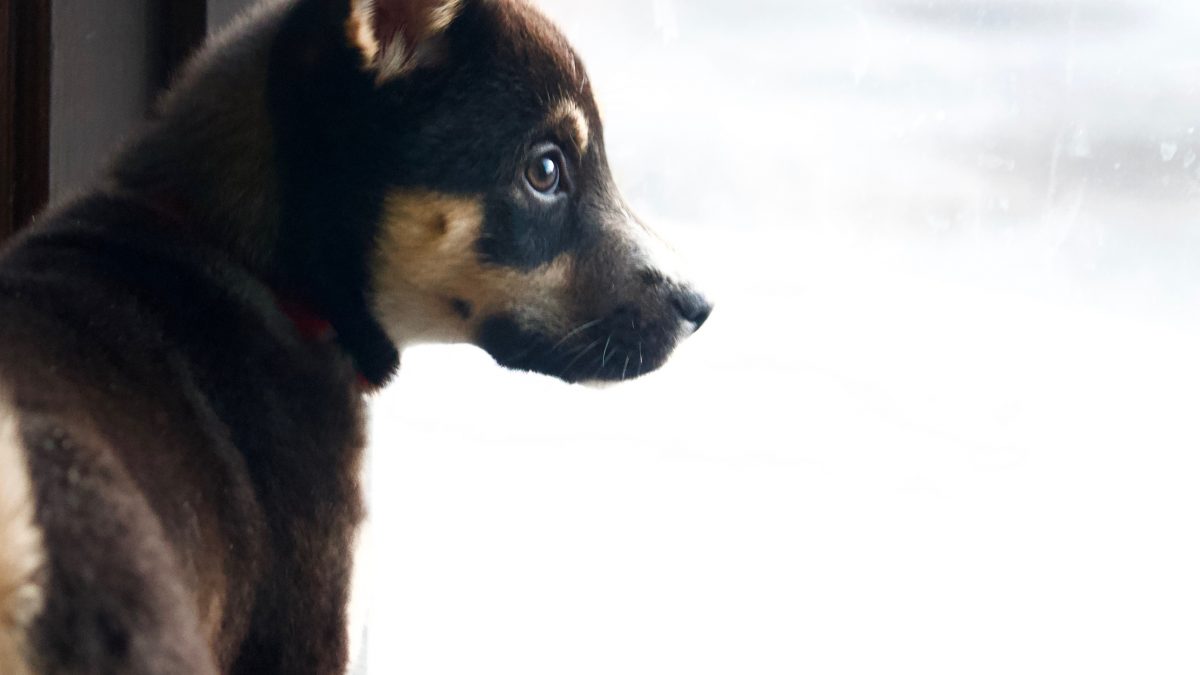 Gift-givers have been warned year after year by humane societies never to bestow a dog or cat as a last-minute holiday present. But this December, Ontario SPCAs and other animal-protection groups are teaming up to encourage holiday pet adoptions.
Too often, pets given as gifts are received as unpleasant surprises and neglected when their owners go back to their normal routine. Shelters are commonly deluged with rejected or abandoned pets every January.
But this year, shelters and animals rescue organizations in communities across the provinces — including Ottawa — are trying to find homes for as many pets as possible during the holidays under the OSPCA's iAdopt for the Holiday initiative.
"The holidays are actually a great time to welcome a new furry companion into your life. Together as a family you can spend time with your new pet and help them settle into their new home," says Daryl Vaillancourt, chief of humane programs and community outreach, Ontario SPCA and Humane Society. "Our focus is finding the right home for every adoptable animal to help ensure the matches we make are lifetime matches."
A special feature of the campaign is its "science-based" pairing program called "Meet our Match", which helps link dogs and cats to people with compatible characteristics to ensure more meaningful and lasting connections between pets and people.
"Meet your Match" is a brief online survey with a range of questions for prospective dog and cat owners interested in finding their perfect pet. The survey includes behavioural assessments of rescued dogs to help ensure adoptive humans are making educated decisions.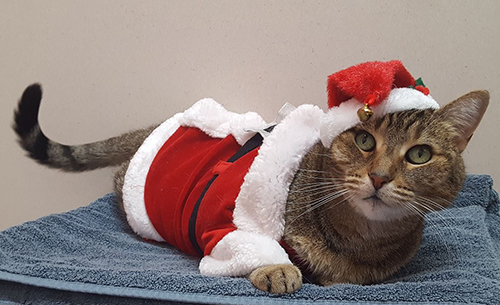 OSPCA'S recent press release on the initiative stated: "Last year, over 3,600 animals from across Canada found their forever homes during the iAdopt for the Holidays campaign."
Freedom Dog Rescue, an Ottawa-based not-for-profit with pet foster homes across the city, has teamed with the SPCA to offer the iAdopt matching service during the holidays. Freedom Dog Rescue has its own intensive process similar to iAdopt's matching service and performs reference checks and house checks before assigning rescued dogs to adoptive families.
Freedom Dog Rescue receives dogs of all ages from rural Manitoba — which has an overpopulation of unwanted canines — to be placed with new owners in Ottawa.
The organization holds fundraising events such as Puppy Yoga, which is hosted by Inner Soul Yoga, a Merivale Road-based studio. There, puppies interact with people during yoga sessions and also benefit from being in the company of other dogs to learn necessary social skills.
"If you have a dog that's well socialized as a puppy, they'll be well socialized as a (grown) dog," said David Harding, co-founder of Freedom Dog Rescue.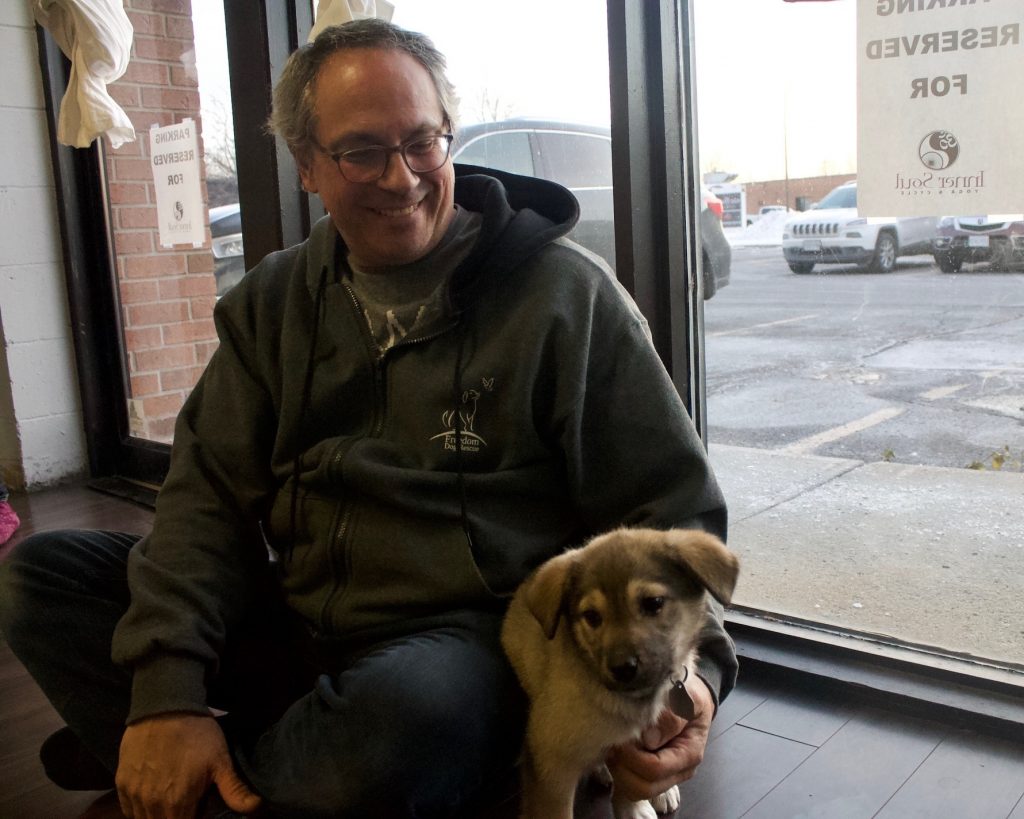 Harding is the proud owner of several rescued animals himself.
"Anywhere we find dogs in need, we help," he said.
Freedom Dog Rescue spends the money and time to help dogs that would normally not be given a chance at life.
Veterinary costs — including spaying, neutering and vaccinations — tend to be high. But FDR covers the cost of vet services — an expenditure that takes up about 90 per cent of all funds raised — organizes some volunteer veterinary care, takes in special-request animals and arranges for human companions to accompany dogs on the journey from Manitoba to Ontario.
Harding said iAdopt fits his organization's mandate: "Our goal is to try and get as many pets rescued as possible."
Susan Bottiglia, who attended a recent puppy yoga fundraising event, said she chose a rescue dog for her pet instead of buying a dog from a pet store.
"There are so many dogs out there that need homes," she said. "I want to support that."