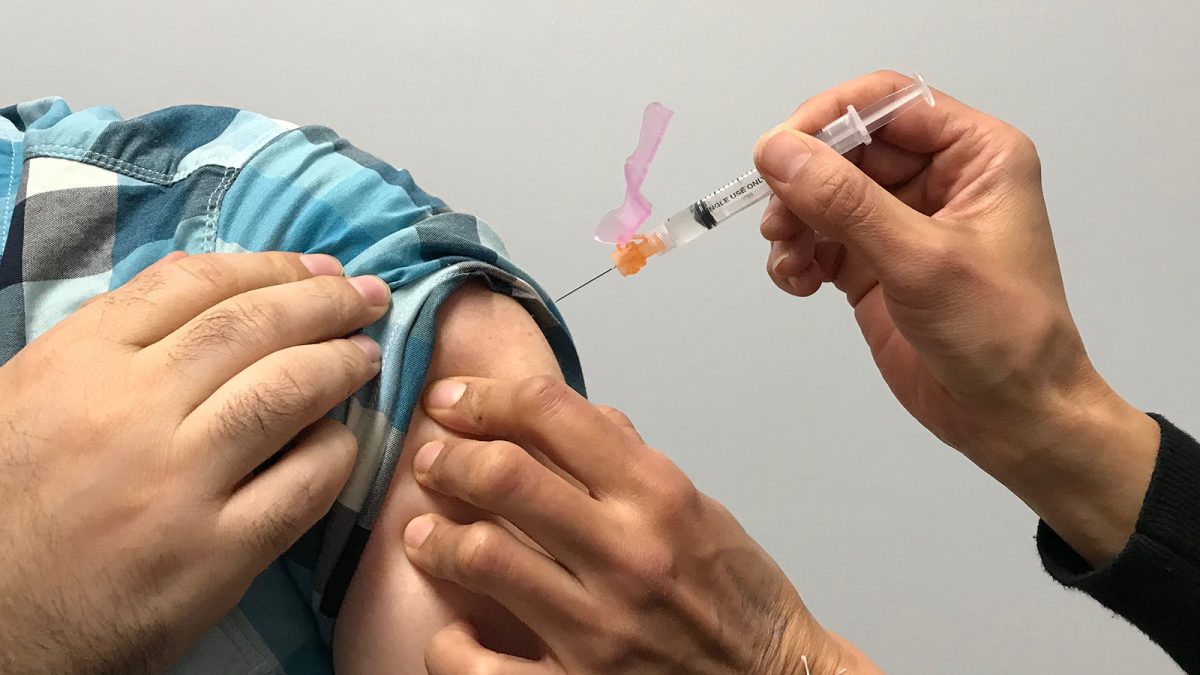 Ontario Premier Doug Ford is pleading with Ontarians to get their flu shots this year as the province rolls out what he calls the "largest and most comprehensive flu shot campaign in Canada's history."
The announcement, made with Health Minister Christine Elliott at Queen's Park on Tuesday, is the first released part of a six-part plan to respond to the second wave of the pandemic.
The province is spending $70 million on the campaign with 5.1 million doses ordered for the province so far, Ford announced. This is about 380,000 more doses than the province ordered last year, according to the Ontario Ministry of Health.
"Never before has the flu shot been so critical," Ford said. "We all have a part to play and it starts with everyone getting their flu shot this year. Please get yours. It has never been more important."
Infectious disease experts across the country have been expressing concerns that a "twindemic" — the convergence of COVID-19 and seasonal flu — could put tremendous strain on the healthcare system.
With this campaign, Ford and Elliott said getting a flu shot will help reduce visits to emergency rooms and doctors' offices during this season. It will also help prevent backlogs for surgeries and other procedures.
By keeping flu numbers under control, they said this will help keep capacity in the health-care system under control.
"We know that a second wave is coming. We know that it will be more complicated than the first wave. We know it will be more challenging on the system," Ford said. "What we don't know is how bad it will be — how hard we will get hit."
Last year, 280 people died from the flu in Ontario and several thousand were hospitalized, Elliott said, adding that getting vaccinated means not only protecting yourself from getting ill, but all Ontarians as well.
In Ottawa, there are usually between 100 and 150 hospitalizations each flu season, with anywhere between seven to 27 deaths.
On Tuesday, Ottawa set a new record for COVID-19 cases with 93 new active cases reported. Meanwhile, Ontario reported 478 new cases — the most on any single day since May 2.
The six-pillar plan
More measures are roll out in the coming days. Ford, in fact, alluded again to a planned announcement later this week about enlisting the province's pharmacies to conduct COVID-19 tests: "Then we have the pharmacies, going to be up and running by the end of this week, and we'll have further announcements about that," he said. "So it's all hands on deck."
Tuesday's announcement at Queen's Park outlined six pillars as part of the province's response to the next phase of the pandemic.
The following is a broad overview of the six-pronged strategy:
Maintaining strong public health measures, including continued expansion of testing and case and contact management;
Implementing the largest flu immunization campaign in Ontario's history;
Quickly identifying, managing and preventing COVID-19 outbreaks;
Accelerating efforts to reduce health service backlogs;
Preparing for surges in COVID-19 cases;
Recruiting, retaining, training and supporting healthcare workers.
Watch the full announcement here: