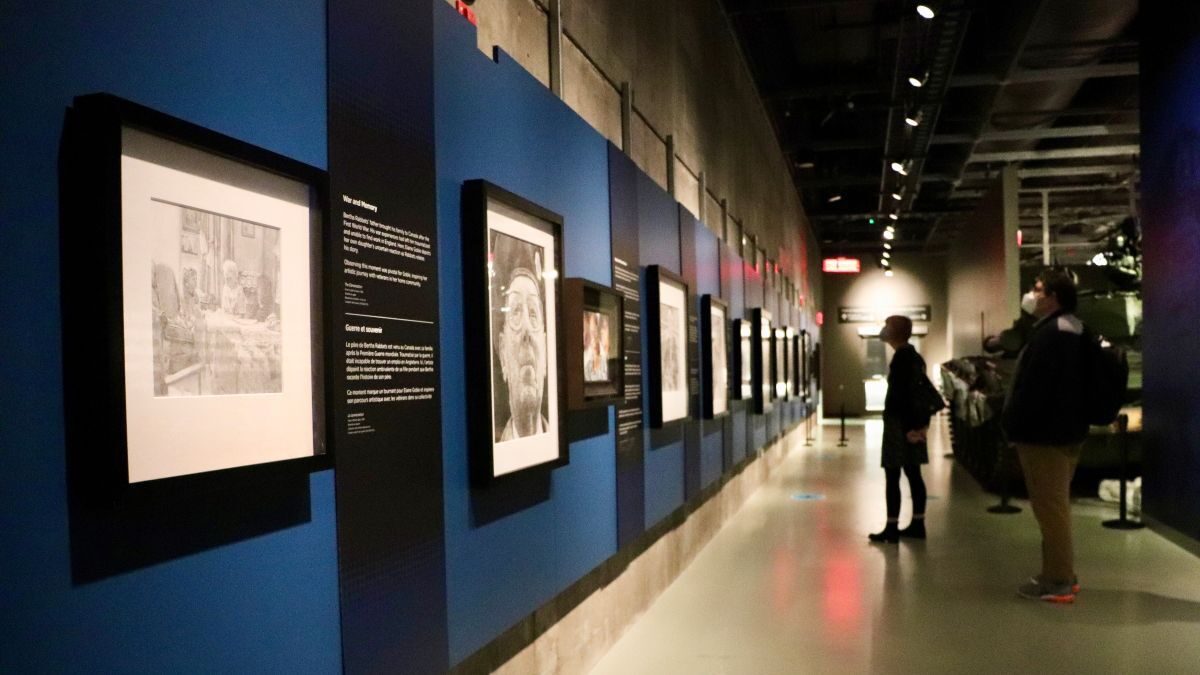 The Canadian War Museum launched its newest exhibition Thursday, unveiling a collection of portraits of Second World War veterans and survivors by Ottawa artist Elaine Goble.
The exhibit, entitled "Homage — The Art of Elaine Goble," presents 14 paintings and drawings depicting the emotional impacts of the war on each of the featured Canadians, and their personal legacies. Created over 22 years, Goble said the collection was inspired by a personal sense of duty.
"I knew that I wanted to be a diarist, and to be of service … to someone else and someone else's story," she said. "And each one of these people had a story to tell."
The collection includes a range of stories told by Goble's egg tempera and graphite portraits, including that of Fran Tippet, one of the first Women's Royal Canadian Naval Service members and one of the collection's only living subjects.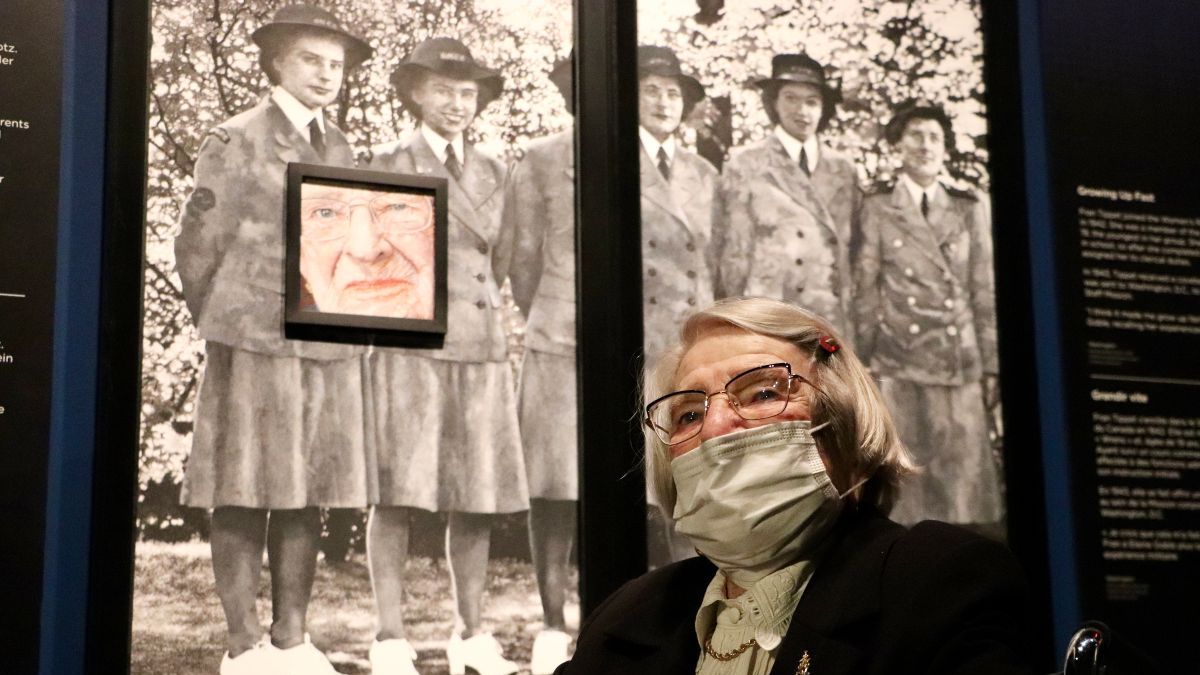 Only 19 at the time of her enlistment in 1942, Tippet was the youngest of the "Wrens" — the nickname given to WRCNS servicewomen during the war. Tippet's portrait is juxtaposed with a photograph taken of her in Washington, D.C. in 1943, when she was sent to the United States to take on a coveted position with the Canadian Joint Staff Mission.
"To be included in this collection, well, it's just incredible," said Tippet. "With this coming up, I've been reminiscing and thinking of all the funny things that happened when I was in the service — that's what you remember, you know, the fun things. That's what you look back on."
Other Canadians featured in the collection include veterans who became activists for women and Indigenous soldiers after the war, a female impersonator who performed for troops at the front, and survivors of the Holocaust — all were chosen to portray an array of stories "as diverse as the Canadian war experience," said Tim Cook, the museum's director of research.
The exhibition, Cook added, "is a glimpse into the way that war shaped these people's lives, the way that war continued — decades after — to shape their lives, which was the experience of so many Canadians who returned home."
Though Goble's inspiration behind the collection was a desire to focus on the consequences of war and to bring attention to the service of veterans and survivors, she feels her work goes beyond the boundaries of commemoration.
"All these people tell perfect stories of the human condition, and we're all part of the human condition," she said.
"These stories involve money, power, displacement, birth, death, loss, romance — it takes in the whole gambit in a way that informs us about our history and how we take ourselves forward into the future."
"Homage — The Art of Elaine Goble" is at the Canadian War Museum until Dec. 12.
---
More Stories