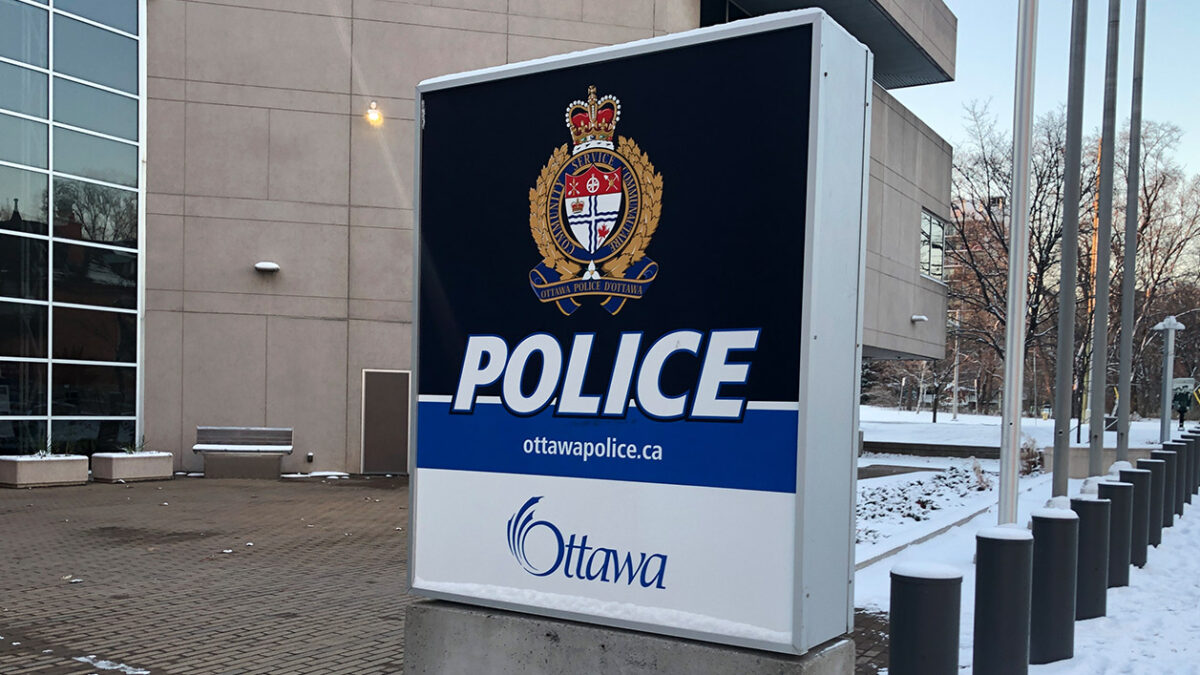 Ottawa community groups that have called for a police funding freeze say a reduced budget increase that council will consider on Wednesday alongside a motion on integrating police into a mental health crisis response pilot project isn't enough for their communities.
"You can't be neutral in a situation when it comes to policing because it literally impacts communities as far as our lives," said Vanessa Dorimain, co-chair of the Ottawa Black Diaspora Coalition (OBDC), which protested throughout November for a budget freeze.
The Ottawa Police Service (OPS) originally proposed a 2.86 per cent increase over 2021 levels, giving the force an extra $14 million. However, the Ottawa Police Services Board (OPSB) unanimously approved an amendment at a meeting on Nov. 23 to lower the increase to two per cent and shave $2.65 million off the proposal.
The amendment was proposed by Coun. Rawlson King, an OPSB member who said the reduction seeks a balance between police needs and community concerns.
Dorimain said the OBDC thinks it's better to put money toward crime prevention initiatives including housing, social programs, child care and health care. She said the OBDC wants the money redirected to assure residents that city resources exist to help them.
Sam Hersh, a board member for Horizon Ottawa, which has also opposed a budget increase, said the organization is in a "cynical situation" where it doesn't want the reduced budget to be struck down, fearing council may approve the original proposal instead, but it also isn't satisfied with an increase overall.
"At the end of the day, what we're really saying is in 2022, we have to organize to make sure the people that sit on that police board are different people who have real community safety at heart," Hersh said.
Hersh and Dorimain also expressed concerns about a motion OPSB chair Diane Deans presented during the meeting which would direct the $2.65 million to developing a mental health crisis response pilot project.
The motion was criticized by Ottawa Police Chief Peter Sloly, who said he would not support it if it did not mention police as project partners. Deans said she would reword the motion with Sloly before presenting it to council.
Dorimain said he believes police should not be involved in any type of mental health response "because the institution of policing was built off the premise of harming racialized [people], specifically Black and Indigenous people."
"I think that as far as what a proper mental health response would look like, would be a completely separate body that is dedicated to just this type of work," Dorimain said.
Hersh also said police should not be included in mental health responses because the sight of a police officer can be traumatizing for some people.
"The essence of the spirit of the motion, I suppose you could say we support it, but it's an inadequate solution," Hersh said. "At the end of the day, Deans and others are just people who are trying to save face and trying to please everyone, but in the end are, in essence, pleasing no one from either side."
If the reduced budget recommendation is approved by council, or rejected in favour of the OPS proposal, Dorimain said the OBDC would feel as though it hasn't been listened to and would continue its advocacy work.
"They don't hear our concerns, they don't hear issues, they don't see our lives as human beings, and so we are literally ignored every single day. And so we take up space because we just will not tolerate being ignored anymore," Dorimain said.
Hersh and Dorimain said their groups will be participating in a rally outside Ottawa City Hall on Dec. 8 as council considers the full 2022 budget. The rally calls for city council to reject the "status quo budget."