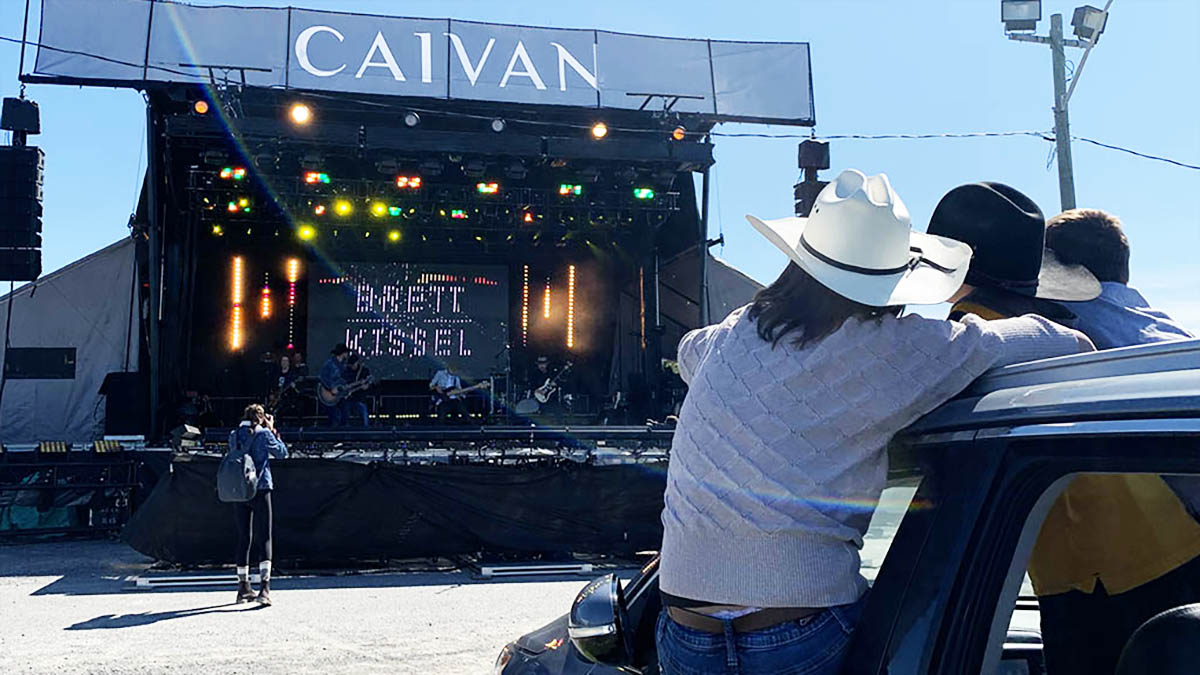 On a sunny September afternoon, a crowd gathered at the Richmond fairgrounds eagerly awaiting the start of a sold-out concert by Canadian country star Brett Kissel.
Except this Sept. 19 performance was no ordinary concert.
Stadium seats were swapped for driver- and passenger-side viewing spots in parked vehicles, and blaring car horns replaced cheers and applause. But the sights and sounds of a band playing familiar tunes in front of an enthusiastic audience remained the same.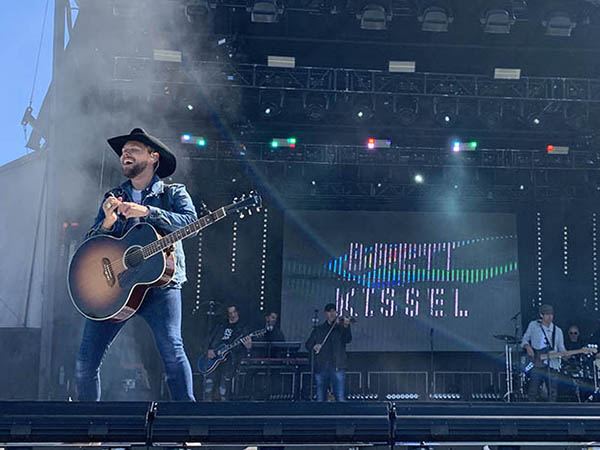 This concert is part of the new normal under COVID-19 restrictions for gatherings. Live music has been making its return slowly across Canada, though the momentum may be stalled by a second wave of coronavirus infections.
But drive-in concerts were trending during late summer, and the Kissel concert in Richmond was one of a growing number of examples of live performances adaptimg to the ever-changing entertainment landscape of a global pandemic.
The music scene hasn't been the only part of Canadian culture disrupted by the coronavirus emergency. Each year, many of Ottawa's rural communities look forward to fall fairs that mark harvest time and the start of the autumn season. In villages, such as Richmond, the fair is typically the community's biggest event of the year.
But the public health crisis has prompted the postponement of all fall fairs across the region. Folks in Richmond, though, wanted to try to maintain the tradition in some way.
David Brown, former president of the Richmond Fair, has been involved with the fairgrounds for 20 years. After learning of the cancellation of what would've been the 176th annual fair, he immediately joined the search for an alternative.
"The main goal was to bring our community together and give them something to do," he said. The Richmond Agricultural Society certainly followed through with this promise.
Brown and nearly 350 society members and volunteers organized a night out for Richmond villagers — and many other Ottawa residents — by hosting Kissel at the fairgrounds, drive-in style. The multi-JUNO and Canadian Country Music Award-winning artist played three sold-out shows at 1, 4 and 8:30 p.m.
Even so, the event faced challenges. "It's hard enough to get people to social distance," said Brown, "let alone trying to get vehicles to do it, too."
Tickets were packaged as car passes, selling for $180 at face value, allowing as many passengers to attend as there were working seatbelts in the vehicle. All sales were online – a first for the Richmond Fair.
While intended as a fundraiser, Brown said the Richmond Agricultural Society would be happy to break even when all the costs and revenues are tallied.
Adapting cultural events to technology will become the new normal moving forward, Brown believes. He notes that new restrictions are "forcing us to learn and upgrade our skills" and have proven to be one positive to come from the pandemic.
Nearby, the Carp Agricultural Society has recently wrapped up its "homecraft" showcase — one aspect of the annual Carp Fair that was able to proceed as scheduled. The fair, which would've begun on Sept. 24, is scheduled to return for its 157th year next fall.
Courteney Ross, social media manager for the Carp Fair, observed that families in the community have been coming together to ensure the town's tradition does not fall apart.
"The fair has opened my eyes to a world I had no idea existed, and hopefully we can overcome everything that's happening," said Ross.
Fall fairs are not the only events in the Ottawa area forced to adapt.
A similar approach has happened with #CanadaPerforms — an initiative started this summer by the National Arts Centre and Facebook to produce a collection of online performances and events. The goal of such virtual entertainment is to develop a relief fund for Canadian creators in the short-term. The RBC Ottawa Bluesfest, one of North America's largest outdoor music festivals, returned as a drive-in event this year, held on consecutive weekends in August. A list of upcoming live-streams and previously-recorded events can be found on the #CanadaPerforms website.
And the annual Ottawa International Animation Festival has moved online..The animation festival, however, will not be welcoming delegates who typically travel from around the world. This includes a large portion of attendees from the United States who are not currently permitted to cross the Canadian border.
Managing Director Kelly Neall said organizers are trying to replicate live, in-person events as best they can to try to create a sense of normalcy for regular festival-goers.
A new workshop for students has been developed for creatives to showcase their work in an online environment. There have been positive impacts: going virtual has allowed for greater outreach across Canada, while making the festival more affordable and accessible.
Neall noted that there's another advantage of an online space, which will allow for more digital content to be included in the festival in the future.
"I don't think it will ever replace a live event," said Neall, adding that participants crave socializing and networking amongst peers.
The same can be said of Kissel, who addressed the Richmond audience beaming with pride at being back on stage. He referred to the crowd before him as making history in the community with such an event, even through the hardships that had to be overcome to finally get there.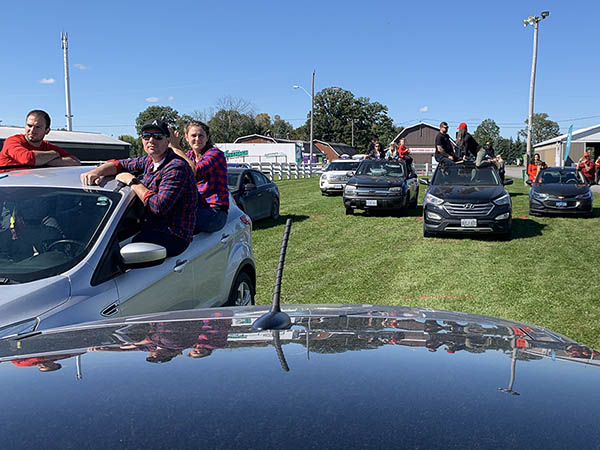 "Ottawa – we made it," he said.