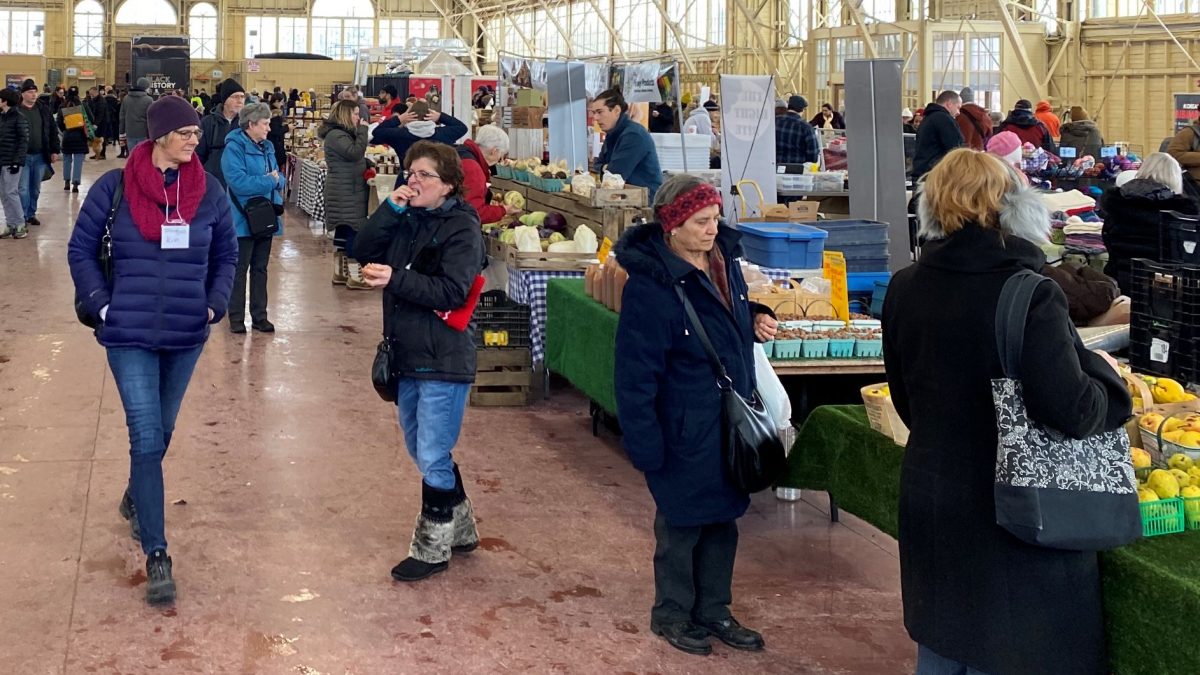 On a snowy Sunday afternoon in Gloucester, local farmers gathered to sell their meat and produce in a small room inside a large red barn.
People came in and out quietly, buying steaks, potatoes, eggs and preserves.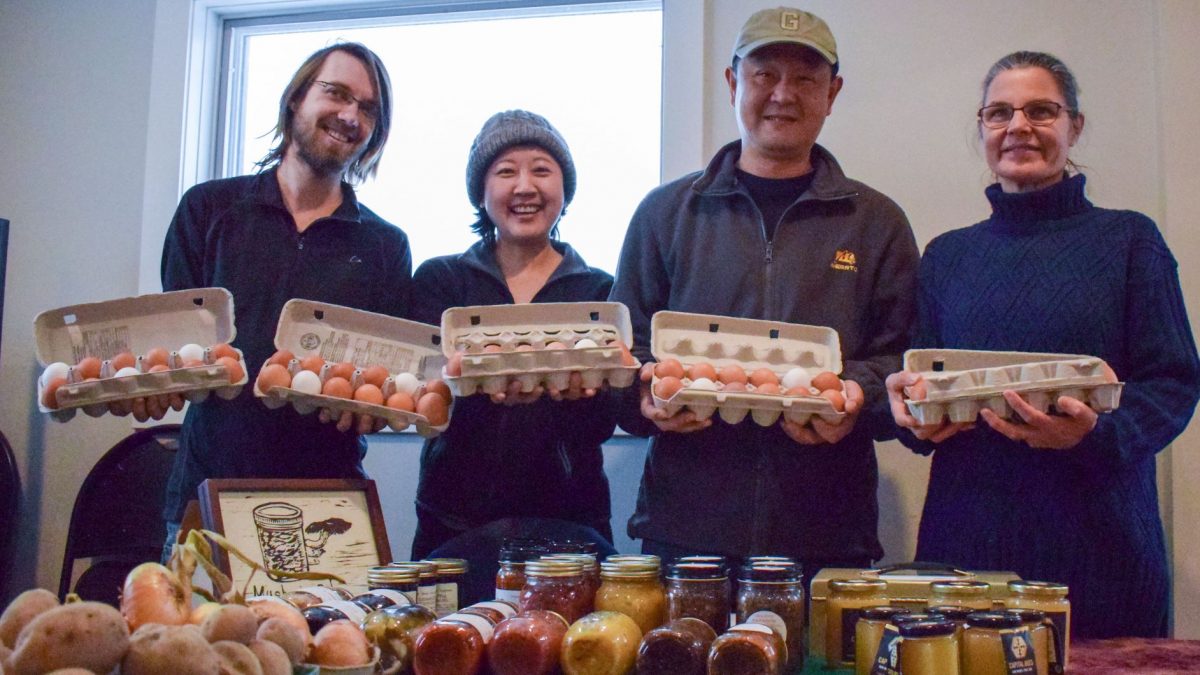 Brett Weddle runs the Cadence Ecological Farm with the help of Just Food, a non-profit organization that works on rural and urban farming issues in Ottawa. The organization's Start-Up Farm program aims to help kick-start farm businesses, offering mentorship and a plot of land to grow on.
Thanks to the organization, Weddle says he never had to go into debt. "Just Food is why I was able to get into farming so quickly," he said. "I'm able to rent and they already have all the big capital investments."
He motions to a walk-in cooler, housing his vegetables. "This is capital infrastructure that you'd need to purchase as a start-up farmer."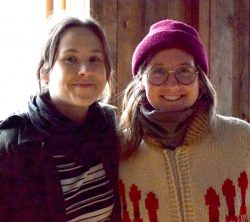 Emily Colley-Divjak and Karin Freeman also participate in Just Food's Start-Up Program. Early last year, they started a GoFundMe campaign to help raise the $2,500 to pay for the first-year program fee.
Colley-Divjak says there's a need for Ottawa residents to invest in locally grown food for reasons that go beyond benefiting the farmers.
"It's like a connector—going to the farmer's market, meeting people in your local community. That's something that's so valuable on just a human level," she says.
"And you're directly supporting people in your community, and that's keeping your local economy stimulated."
In the 2019 budget, the federal government announced support for a number of food policy measures, including a $25 million 'Buy Canadian' promotional campaign and a $50 million Local Food Infrastructure Fund. Both programs spread over five years.
"Our vision is that Canadians will be better able to accurately identify Canadian food products when shopping … and a better understanding of the advantages of Canada's food system," said Agriculture Minister Marie-Claude Bibeau's office via email.
Finding solutions
Local producers could benefit from some of these federal measures but they are also finding their own solutions to some of the challenges they face.
"There are barriers to keeping chickens, especially at a small scale," Weddle explains as he sets up rows of eggs. "We've started our egg co-op, since we all have chickens."
The farmers at the market collaborate with Flat Earth Farms, half an hour south of Ottawa, by renting space in their barn to keep their chickens. "We all sell the eggs together," Weddle says. "And they take care of the chickens."
"Co-operatives are a good way to scale up. It's a different model than employees. A lot of what we're doing is getting back to what we know already works."
Also referred to as CSAs, for community supported agriculture, these co-operatives are among the things that help keep local farmers afloat. Apps like Savour Ottawa also allow people to find food made close to their homes.
The Chi Garden, run by farmers Li Bo and Sun Shan, blends Eastern and Western vegetables to make what they call "diversity salads." Both are from China and they grow vegetables such as bok choy and edible chrysanthemum.
Experimenting with produce
The two also experiment with fermenting their vegetables.
"Li Bo grew up in a very rich culinary region in the mountains of southwest China, where people would ferment anything you can think of," Sun Shan says. In Canada, they experiment with fermenting different vegetables, such as kale, by sourcing other ecological farmers.
Most farmers, however, feel that their efforts aren't understood by Canadians.
"You're not producing like a conventional farmer," Li Bo says. "You basically have to juggle all the way from the seeds all the way to marketing in a year, and go to a farmer's market every week."
He's hopeful that the Buy Canadian campaign will help people understand their local efforts.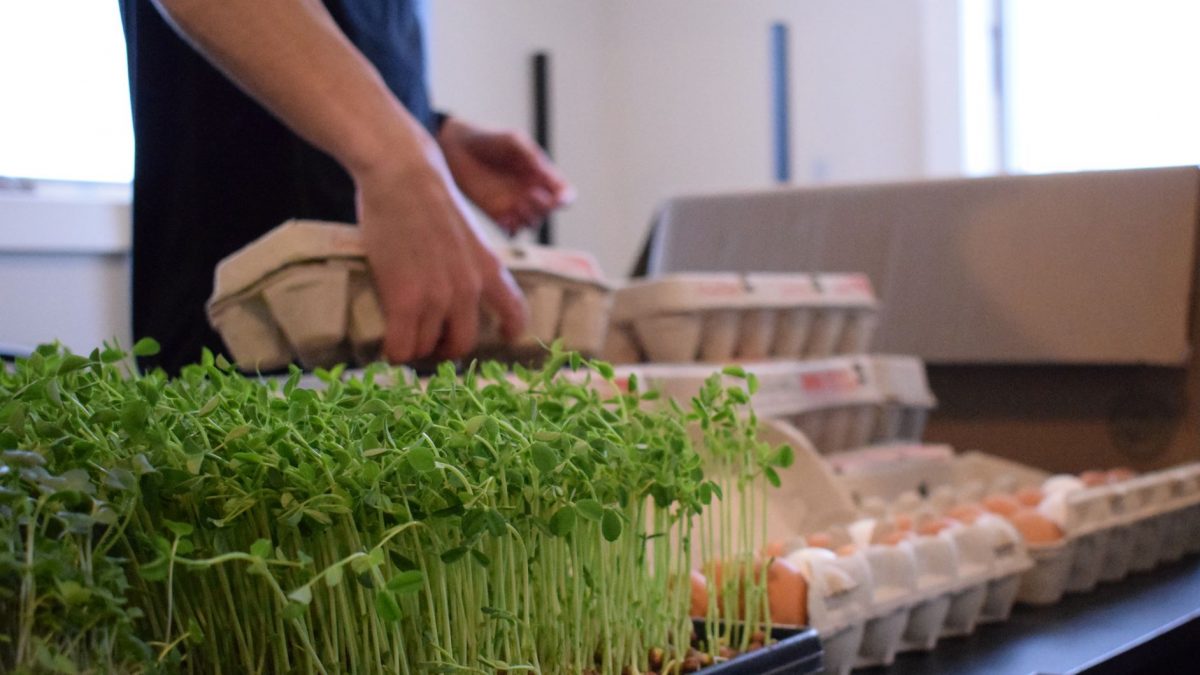 Weddle thinks that education is the best way to support local farming.
"Encouraging local food producers also promotes more environmental thinking," Weddle says. "Having a connection with your farmer and the land that the food is grown on makes you aware of your impacts, because so often we're not aware of where our food comes from, and how that affects the local ecosystem."
Growing the business
When it comes to expanding, Weddle is unsure what the future of his business looks like. He speculates that increasing small collective farms instead of creating larger ones might be best.
Phil Mount, associate director of Just Food, says that two of the biggest roadblocks farmers face are the amount of capital necessary to start and the difficulty in connecting producers with customers.
​"Really we're still at the beginning stages for our consumers in Canada," Mount says. "The proportion of local food consumed by consumers, compared to grocery store items, is still under two percent."
​Additionally, Mount says that farmers are often left to find their own devices when faced with practical difficulties, such as the rising costs of facilities and equipment. And then there's the cost of farm land. According to Statistics Canada, the value per acre of farm land in Ontario (including buildings) had risen from just over $2,000 in 1970 to $11,358 (both figures in 2018 dollars).
Mount explains that land prices started rising in the 1980s and continued to get worse from there. "Farm succession has always been a problem. It's become dramatically worse in the last decade because farm land prices in Ontario have increased ridiculously."
​Farm families
Fewer people are getting into farming. Even on family-owned farms, the challenges of continuing to produce food have started to push younger people out. In Ontario, the average age of farmers has been getting steadily higher in the past 20 years, going from 50.7 in 2001 to over 55 in 2016.
The Just Food start-ups also help aspiring farmers, but Mount says there is a problem there.
"Another thing to consider is what happens in the next 10 to 15 years, because all of those farmers are either going to sell or start renting the land to someone else who can farm it."
This, Mount says, could continue to price younger farmers out of participating in the industry.
"Now who can afford to rent the farmland in this province? By and large it's folks who are farming on a large scale."
In Ottawa, local agriculture is promoted through the Lansdowne Farmers' Market.
"What we hear most from our customers is that buying local has become much more than a trend; it has become a way of life for them," says Jocelyne Garland, the president of Ottawa Farmers' Market Association.
Buying local
"They enjoy supporting local farmers, knowing that they benefit from fresh produce that was grown by the producer they see every week."
The Aberdeen Pavilion hosts one of the four markets operated by the Ottawa Farmers' Market. The Lansdowne Farmers' Market was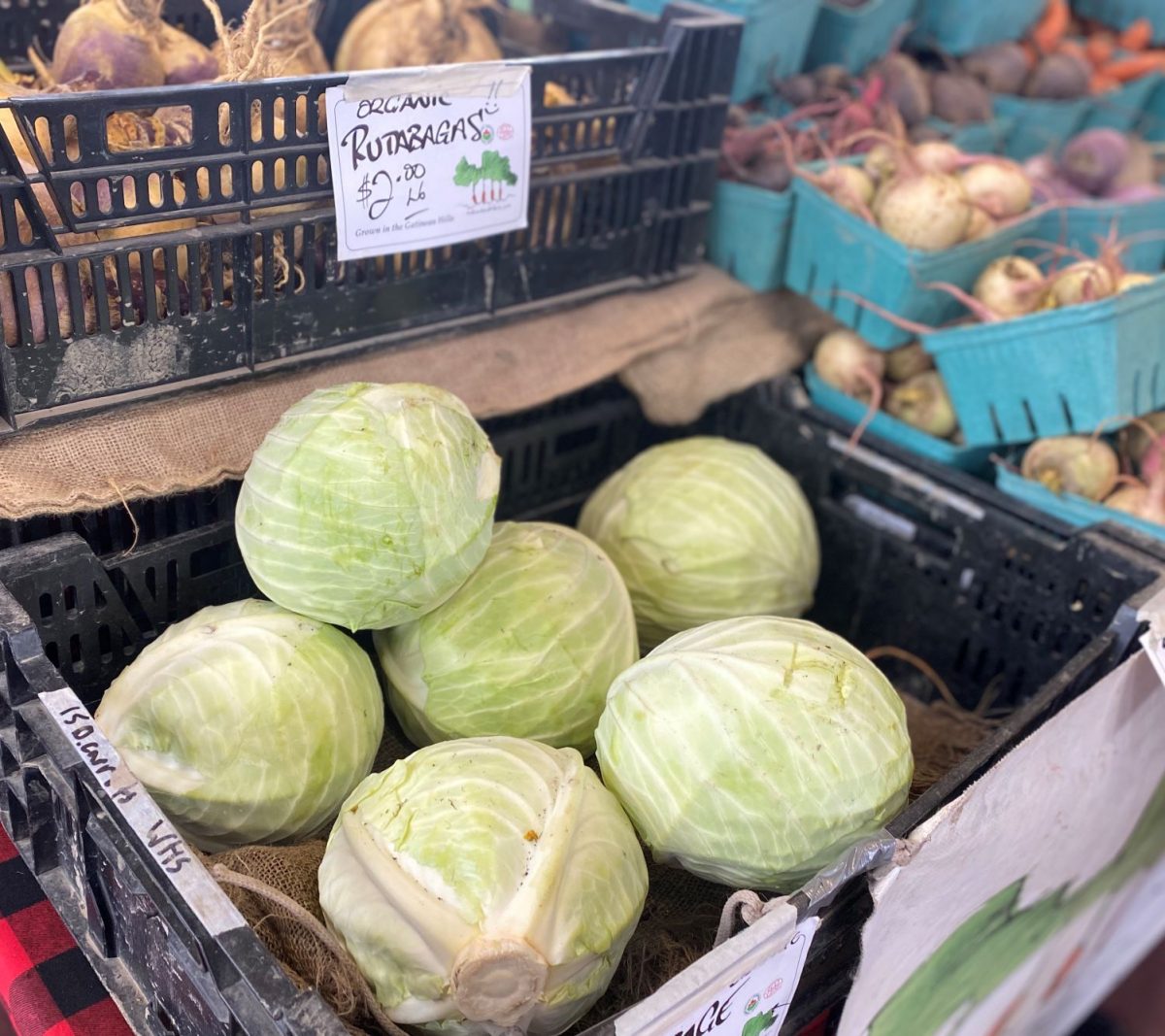 established in 2006 and gives a platform for Ottawans to sell their locally grown, produced and assembled goods, from fresh vegetables to handcrafts.
It is also the only year-round market in Ottawa. During the warmer months the market is held outside, rather than inside the Aberdeen Pavilion.
When it comes to the "Buy Canadian" campaign going forward, Garland says anticipates it will educate Ottawans and Canadians about the importance of knowing where their food comes from.
"You can't put a price on health," Garland adds.
The Lansdowne Farmers' Market is host to more than 100 vendors from the Ottawa area, which can be seen below on an interactive map.
Visualization by Devon Platana, Capital Current. Data source: Ottawa Farmers' Market
The winter edition of the Lansdowne Farmers' Market continues to run inside the Aberdeen Pavilion every Sunday from 10 a.m. to 3 p.m. until April 26.
---
More Stories