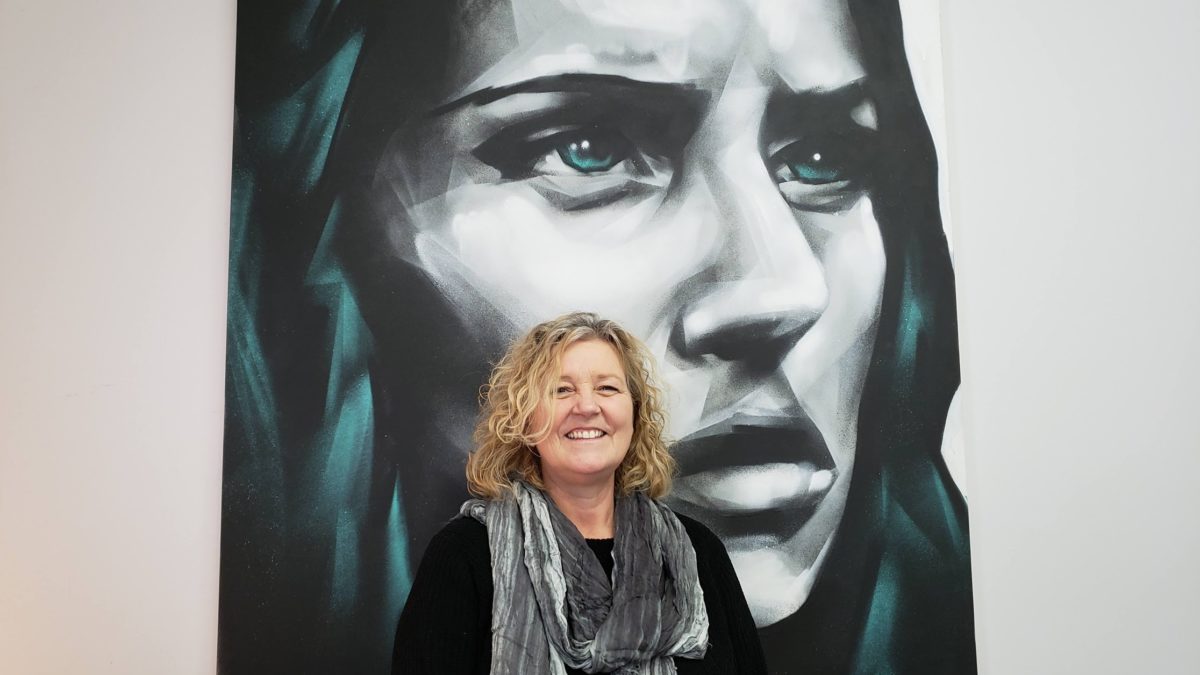 Before Jodi Mosley became co-founder and chair of the board of A New Day Youth and Adult Services, she worked with high risk youth from transition homes. This is when she first encountered human trafficking. 
"I didn't really realize at the time that you could be trafficked and still be living at home," she says, "right under our noses." 
Garifalia Milousis, chair of the Ottawa Coalition to End Human Trafficking, says sex trafficking looks very different in Canada and internationally. 
"The exploitation looks closer to domestic violence than it does a stereotypical kidnapping internationally," she says. 
Mosley decided to open A New Day with David Corkery in 2018 and it remains the only residential restorative treatment home in Ottawa for sex trafficked youth and young adults. The facility location is not made public for the safety of the residents. 
The home has four bedrooms and bathrooms, a common area, a gym, a therapy room, a smoking area, a fenced-in backyard with a barbeque, a fully furnished patio, a flower and vegetable garden and a full security system. 
"We do have a waiting list. It'd be great to have another program," she says.
The current program for residents runs for 18 months. It includes trauma and addiction counselling, healthcare supervision and vocational training. 
"Most of the young women we work with, they're entering sex work by the time they're 13," she says.
According to Statistics Canada, 72 per cent of human trafficking victims are below the age of 25. 
Mosley says most girls are targeted by pimps or recruiters as young as 14 or 15. The pimps act as boyfriends or friends at first. She says the young women will be introduced to drugs or alcohol and afterwards, blackmailed with pictures or videos.
"You put up with a threat saying, 'If you don't do this, this is what's going to happen.' You can't see past that, you're going to do what they say," Mosley said. 
"You're talking to someone who firmly believes they are loved, just like in domestic violence, but that person has been selling them out. Every day," Mosley added. 
Mosley says A New Day Youth and Adult Services is also trying to start transitional homes so the girls will be supported when they re-enter the larger community.
Mosley says groups who are at a higher risk of being trafficked include Indigenous women and girls, members of the LGBTQ+ community, and victims of bullying at school.
Kevin Wilcox, president of the International Justice Mission at uOttawa says, "in Canada in particular, the majority of our trafficking victims and trafficking survivors are Indigenous women and that has to do with in large part the fact that the number one indicator of somebody who is vulnerable to be trafficked is poverty."
Labour trafficking and organ trafficking are two other areas in which people are exploited.
Be informed
Mosley says one of the best things people can do is to be informed about trafficking. A New Day Youth and Adult Services offers free training with welcome donations. 
Sherlyn Assam, communications administrator for the Ottawa Coalition to End Human Trafficking, says one of the barriers in educating people about trafficking is a misunderstanding of it.
"When we get people who have escaped from their traffickers…they don't really identify or are able to distinguish the fact they are being trafficked from being abused," she says.
"The minute you're doing it because you need a place to stay that night, then that's commercial sexual exploitation," Mosley says.
Mosley says people need to be educated on the differences between healthy and unhealthy relationships, the difference between consent and coercion, and about how certain industries such as strip clubs and porn sites are hubs for human trafficking.
"One of the best things you can do is to be aware of the way that the pornography industry fuels human trafficking and one of the ways the average person can fight against human trafficking is to stop watching porn," Wilcox says. 
Wilcox says another thing one can do is "write to your MP and tell them that you care about it."
On Feb. 5, Liberal MP John McKay, Conservative MP Arnold Viersen and Senator Julie Miville-Dechêne held a news conference on a proposed bill intended to combat modern slavery.
"There is hope," Wilcox says. "This thing is beatable. The end of slavery is possible."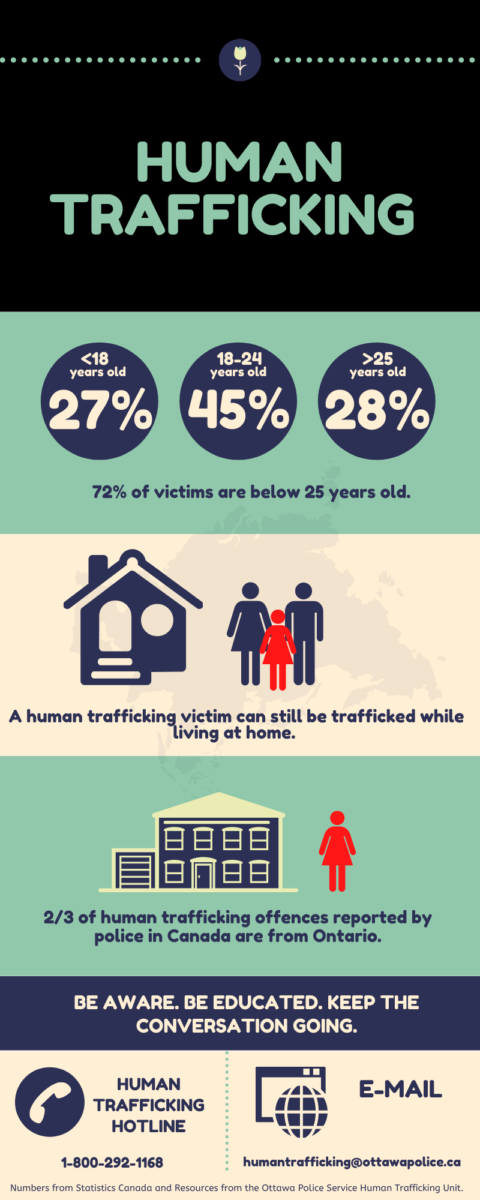 ---
More Stories